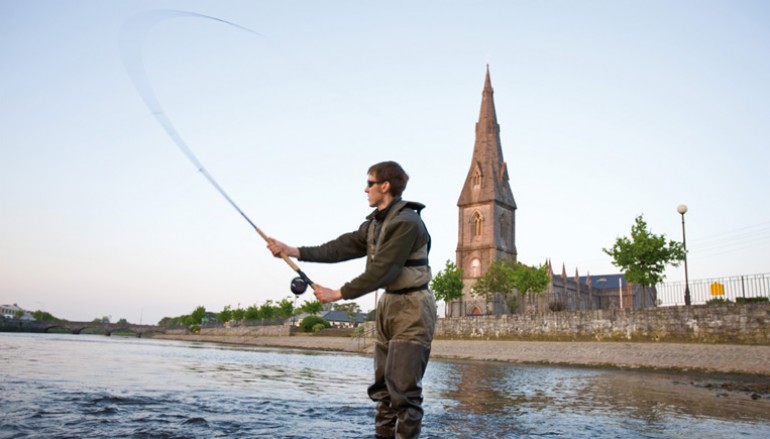 About Ballina
Founded in 1723 by Lord Tyrawley, an Irish officer in the British Army, the garrison town of Ballina, or "Béal Átha an Fheadha", ('the mouth of the ford') started out as thriving seaport and market town on the River Moy in the 16th century. Rich in history, the town has evolved since General Jean Humbert marched through Ballina during the French Rebellion, but the town's market heritage remains visible in the vibrant shopping streets.
Situated on the Wild Atlantic Way, Mayo
Situated close to the mouth of Killala Bay Co. Mayo, right on the Wild Atlantic Way, Ballina is located just 40 minutes' drive from Ireland West International Airport and, easily accessible by rail and bus is the perfect base from which to explore the wonderfully unspoilt, undiscovered gems of the North Mayo region. From the paradise of Belleek Woods, a mecca for walkers, runners and cyclists, to the buzz of the town with its Georgian streetscapes, to the flourishing food and restaurant culture, there is something for everyone to savour.
Heritage & Culture along the Wild Atlantic Way
Home to a host of treasures both historical and contemporary, the town's heritage is brought alive nowhere more than within the elegant walls of the Jackie Clarke Collection, where the treasures of this avid local historian tell the story of Ballina through the ages though books, maps, posters, letter and cutting-edge digital technology against the backdrop of the national context.
The former President of Ireland, Mary Robinson, was born in Ballina, and recently donated her archive to the people of the town, to be displayed in a purpose-built centre that, with the involvement of the National University of Ireland will make Ballina a university town by 2017.
Visitors and residents alike can enjoy a myriad of activities, from world-famed salmon angling on the river Moy, to golfing on Ballina's parkland course or the nearby Enniscrone links course, to archery, kayaking, stand-up paddling, sub aqua diving, biking, trail running, leisure walks, and of course relaxation and pampering in some of the town's finest hotels and spas.
The town also hosts many cultural events and festivals, with the world-famous Ballina Salmon Festival attracting over 200,000 visitors annually. In 2016 for the first time, the town will be able to host large-scale indoor events under state of the art temporary roofing in the historic military quarter.