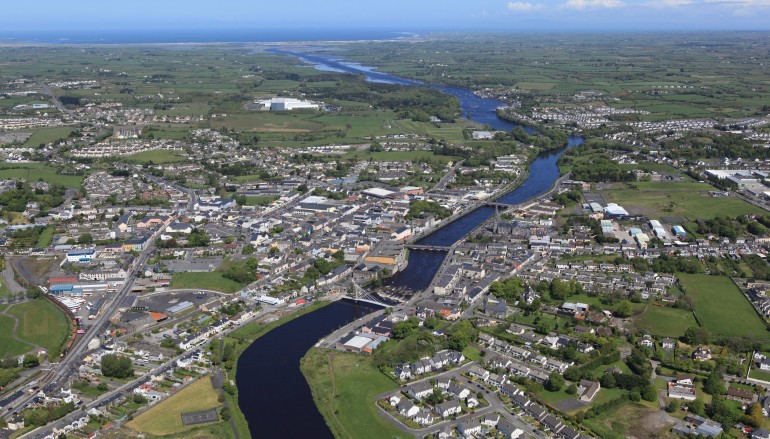 Ballina Tourist
A Guide For the Ballina Tourist – Getting here
Ballina is just 40 minutes' drive from Ireland West International Airport, which offers routes to the UK, Europe and the USA. The town boasts a regular rail and bus service, and is located just 1.5 hours' drive from the bustling Galway city, one hour from Sligo and just three hours' drive from Dublin.
What's happening?
Why not plan your visit to Ballina around one of the many great festivals taking place in the region? From community events to activity festivals to the 1916 commemoration, the region is buzzing with activity throughout the year. And of course, Ballina is home to one of Ireland's oldest and largest festivals, the internationally renowned Ballina Salmon Festival.
See the Mayo North website for further details on events and festivals in Ballina and the Mayo North region of Co Mayo along the Wild Atlantic Way.
Things to do
Take in a tour of the beautiful building housing the Jackie Clarke Collection, housing one of Ireland's most significant historical collections, or explore the spooky dungeons of Belleek Castle, taking in the Marshall Doran collection. Or why not sit back and enjoy one of the many shows in the Ballina Arts Centre's packed programme?
For a comprehensive list of things to do in Ballina, check out our sister site, MayoNorth.ie where you will find a complete list of activities and lots of information about the wider Ballina area. Or why not check out some of our suggested itineraries?
Places to Stay
From B&Bs to five-star hotels, there's something to suit every budget in Ballina.
Click on this link to see a complete list of accommodation in the region. 
Where to eat:
From traditional cuisine to cosy cafés to ethnic restaurants, Ballina offers a wide variety of quality food to suit your tastes. And whether it's a good coffee, a hearty pub lunch or a five-star dining experience you're after, Ballina has something to meet your needs.
Visit Ballina and explore the outdoors ….
Within touching distance, lie the River Moy, the expansive Enniscrone beach, the awe-inspiring Belderrig Valley, the great heights of Nephin (meaning 'heavenly') Mountain, the second highest in Connacht, the stunning lakes of Talt, Conn and Cullin, the rugged cliff faces of Ballycastle, the gardens of Enniscoe, the monastery trail along the Moy. Still eager to explore? There are hundreds of walking and hiking trails to explore from Bonniconlon to Belderrig, a new Greenway to cycle and a myriad of secret, sandy strands to discover along the Wild Atlantic Way.
Click on this link for more information on things to do and places to see around Ballina.