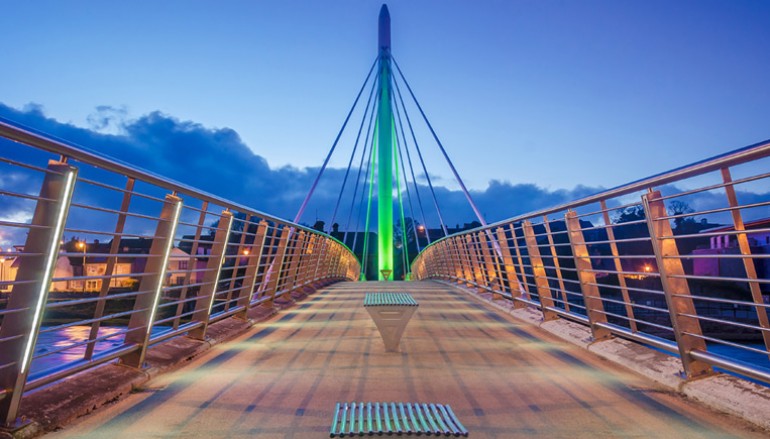 Invest in Ballina
Qualified Graduates within easy reach of Ballina
With a combination of qualified, motivated graduates from the local third level colleges, as well as infrastructure that connects Ballina to the rest of the country and beyond, it's easy see why so many businesses believe that the town can offer so much more.
Enterprise Support in Ballina Co Mayo
The Local Enterprise Office Mayo, based in Castlebar, has an outreach clinic in the heart of Ballina offering support, advice and financial assistance to new SMEs. Moy Valley Resources IRD provides enterprise support as well as start-up spaces, incubation units and hot desking facilities. Bank of Ireland is planning an enterprise hub right in the centre of town. There's a strong start-up network, and a friendly culture of helpfulness, openness a and willingness to share information.
Ballina Chamber of Commerce
Ballina Chamber of Commerce, Ballina, Co Mayo, exists to promote and support the economic well-being of local businesses, in particular that of its members in Ballina and its surrounds.
Its vision for 2016 and beyond is to create a dynamic business climate in which entrepreneurial flair can flourish in the town of Ballina and its surrounds. Its aim is to achieve a consensus for the strategic development of the town as an attractive place to do business, live and visit.
If you have an idea or would like to chat about the opportunities available to invest in the town, Ballina Chamber can assist you; offering local knowledge, recommendations of who to go to, and advice on who can support you in your investment strategy.
Email Ballina Chamber [email protected]
A great quality of life
Workers within the town can avail of affordable housing, short commutes, a friendly social scene, heaps of extra-curricular activities and a great natural environment to enjoy in their free time.
Work-Life Balance
In Ballina, we work to live, not the other way around, and a happy workforce makes for a successful business.
Ballina is a great place to Live, Work and Enjoy.