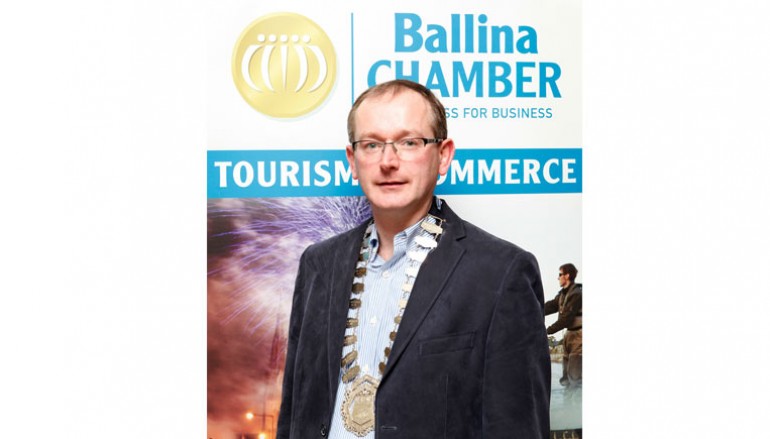 Ballina Chamber Of Commerce AGM
Ballina Chamber of Commerce AGM recently took place at Ballina Manor Hotel, the event highlighted the Chamber's focus on delivering a member-centric approach, encouraging networking between members and businesses and the community as a whole, reviewing events from 2015 and planning for the future of the Chamber in relation to membership, tourism, retail and infrastructure.
The AGM also appointed new President Paul Regan of Dillon's Bar and Restaurant, including a new set of Directors and Chamber Council, made up of Ballina Businesses folk.
Outgoing Chamber President, Kevin Connolly was delighted to announce that Paul Regan, Vice-President and Chair of Purple Flag Committee, and this year's March Madness Easter Festival agreed to serve as President for a two-year term. "Paul Regan is heading-up Ballina Chamber at a very exciting time for the town, with the launch of the Ballina.ie website and the opening of the new Ballina Tourist Office, the Chamber are very grateful for the energy, time and commitment he is giving to ensure Ballina remains a competitive and attractive location in which to live work and enjoy" said Kevin Connolly.
The Chamber also extended a word of Thanks to those Chamber Council members who stepped down at the AGM and had contributed to the Chamber during the year.
Special words of thanks were extended to Kevin Connolly, outgoing Chamber President for two years with five years' previous commitment given to the Ballina Chamber of Commerce for his dedication and enthusiasm in serving the business community.
Related Articles
Read more from News