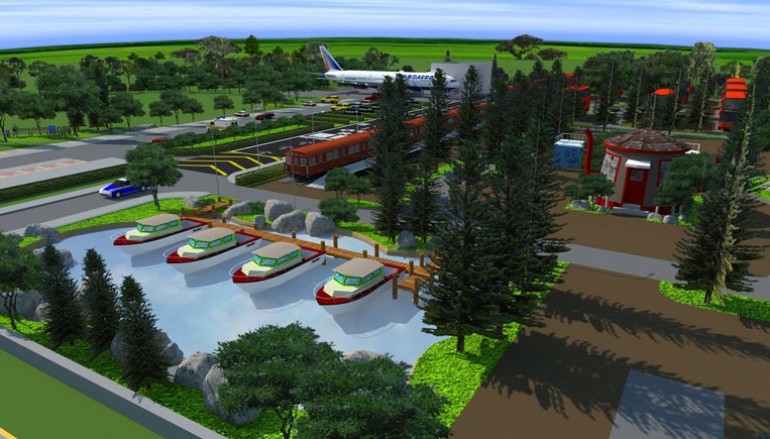 David's new "undertaking" to lift Enniscrone to new heights
Our neighbours in Enniscrone will have a seriously exciting new arrival to the town within the next few weeks, if local businessman David McGowan has his way. Ballina locals will be familiar with David's undertaking business on Emmet Street, but he is currently busy preparing a final resting place for an altogether different type of client – a retired Boeing 747! The 159ft long x 158ft wide passenger aircraft will be converted into eight spacious bedrooms to form part of the Easkey native's latest business venture, the innovative Quirky Glamping Village
(https://www.facebook.com/Quirky-Glamping-Village-425470327644288/?fref=ts).
The project is being filmed for a six-part documentary programme and has garnered significant publicity in recent weeks.
The village is tipped to become one of the top 'must stay' places in Ireland, and will feature a number of converted forms of transport – train carriages, boats, buses and taxis. The next challenge will be getting the aircraft to Enniscrone, and a team of engineers have been working since last year to get it ready for its trip from Shannon Airport.
Originally, David had planned to transport the plane via road, but 126 ESB wires and 26 sets of traffic lights put paid to that idea, and the new plan is to transport it along the Atlantic coast using a barge from Liverpool. The plan is currently scheduled to arrive in Enniscrone at 5.30am – high tide – on Friday, 25th March at high tide, and despite the early hour no doubt an eager crowd will be there to witness its arrival.
David was recently interviewed about the project on Today FM's Anton Savage Show, and ou can listen back to the interview here:
http://www.todayfm.com/player/podcasts/The_Anton_Savage_Show/The_Anton_Savage_Show/50272/2/cp_2/
Related Articles
Read more from News