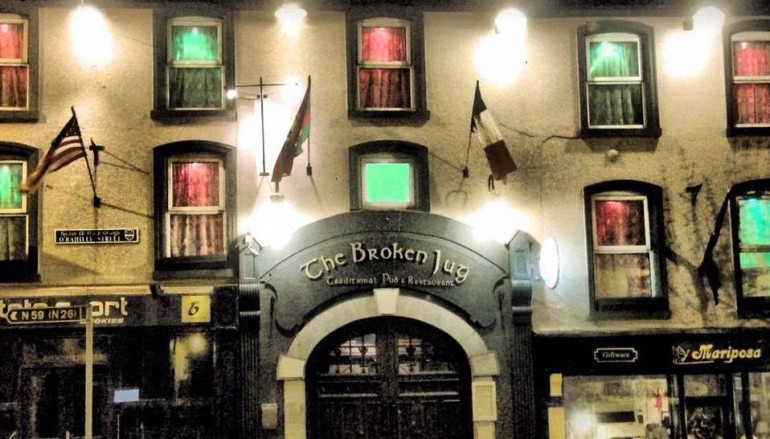 Competition heats up for Mayo's favourite carvery venues
The Great Carvery of the Year competition has reached one of its most exciting and anticipated points with the reveal of this year's shortlist of Ireland's top carvery venues. Mayo is home to two of three pubs in the running for the title of Connacht's Great Carvery Pub of the Year 2017.
Competing to claim the title of Great Carvery Pub of the Year are The Broken Jug in Ballina and Mulroy's of Castlebar.
Connacht's final three hotels and three pubs will all have a chance at becoming one of its provincial winners as will as the chance to be named as Ireland's Great Carvery Pub or Great Carvery Hotel of the Year for 2017.
Now in its eighth year, the nationwide Great Carvery of the Year competition is firmly established as the premier carvery competition on Ireland and Northern Ireland's culinary calendar.
Over the next four weeks, the finalists will receive a visit from the team of mystery diners to find out who serves the best carvery in the chosen pubs and hotels in each region. From there, the provincial winners and Great Carvery Hotel of the Year and Great Carvery Pub of the Year will be revealed.
Speaking about the competition, Mark McCarthy, Business Development Chef at Unilever Food Solutions said: "The standard of entry to the competition was very high this year, but all of the hotels and pubs on the shortlist have proven themselves to be the country's finest carveries of an exceptionally high quality. I'm looking forward to seeing which of these great establishments come out on top.
"At Unilever Food Solutions, we believe that a carvery meal is a tradition worth celebrating. The quality of the food served, the atmosphere, value, customer service and attention to detail reflect what the Great Carvery of the Year competition is all about. I know this year's chosen venues are all serious contenders for the overall titles."
Bringing this year's Great Carvery of the Year to a close, winners will be announced in October. The winning venues will each receive a specially-commissioned wall plaque to inform customers that they are about to sit down and enjoy the best carvery in Ireland.
For more details, see www.greatcarvery.com.
Great Carvery Hotel of the Year 2017 Finalists:
Leinster:
Radisson Blu Hotel, Dublin Airport
Bridge House Hotel, Tullamore, Offaly
Dinn Rí, Carlow
Munster:
The Heights Hotel, Killarney, Kerry
Rochestown Park Hotel, Douglas, Cork
Rathkeale House Hotel, Rathkeale, Limerick
Connacht:
Galway Bay Hotel, Salthill, Galway
Shearwater Hotel, Ballinasloe, Galway
Ard Ri House Hotel, Tuam, Galway
Ulster:
Killyhevlin Lakeside Hotel, Enniskilllen, Fermanagh
Silver Tassie Hotel, Letterkenny, Donegal
Loughshore Hotel, Carrickfergus, Antrim
Great Carvery Pub of the Year 2017 Finalists:
Leinster:
Red Cow Inn, Naas Road, Dublin
The 51 Bar, Haddington Road, Dublin
Beaumont House, Beaumont, Dublin
Munster:
Kirby's Brogue Inn, Tralee, Kerry
Bull McCabe's, Kinsale Road, Cork
The Hi-Way Bar, Dooradoyle, Limerick
Connacht:
The Trappers Inn, Castlegar, Galway
The Broken Jug, Ballina, Mayo
Mulroy's, Castlebar, Mayo
Ulster:
The Orchard Inn, Letterkenny, Donegal
The Market Yard, Limavady, Derry
Related Articles
Read more from News