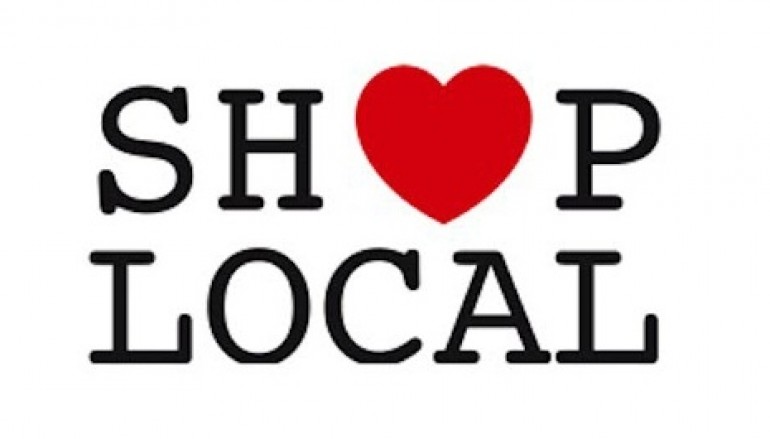 Give the one you love "Ballina Shop Local Gift Vouchers" this Valentine's Day…
Looking for the perfect Gift for the one you love for Valentine's Day (or Mother's Day)? Then look no further! Shop Local Gift Vouchers are the ideal gift for the one you love! With businesses such as Hair Salons, Beauticians, Spas and hotels, Boutiques, Gift Shops, Restaurants, Food and Drink and much more, all needs are catered for. There are now 30 shops redeeming these vouchers so you have a fantastic choice of where to spend yours!
President of Balina Chamber of Commerce Paul Regan is delighted that over €15,000 worth of Shop Local Gift Vouchers have been sold to date as the Shop local initiative was launched in November 2016! These vouchers help to keep money in the local economy and help protect jobs. Remember for every €1 sold in vouchers it is worth €4 to the local economy!
These vouchers are guaranteed to be spent in Ballina and surrounding areas and will help support local business and jobs. By replacing a cash bonus with Shop Local Gift Vouchers you will be giving your employees more than double their bonus! The Gift Vouchers come in €10, €25 and €50 denominations and are valid for one year. They are also ideal as gifts of choice for occasions such as Weddings, Birthdays, Communions, Confirmations and Anniversaries.
Paul reiterated that "By buying these vouchers you are keeping local jobs in Ballina – jobs where family and friends are employed. These are helping Ballina Retailers to stay in business, and assist with the revitalising our town".
Peter Timlin, Chairperson of Ballina Retailers Development Group stated that there has been a fantastic response to the vouchers both from retailers and companies and he would now encourage members of the public to get behind this initiative and help local shops and businesses.
The "Ballina Shop Local Gift Vouchers"  can be purchased from the Ballina Tourist and Chamber Offices, 44 Pearse St, Ballina, directly across from Jackie Clarke Collection, call 096 72800
You can also use them as bonuses or rewards for Staff as you can give €500 as a non-cash bonus in value on a completely tax free basis each year under the Government Small Benefit Exemption Scheme. Saving Employers 56% on staff rewards.

Related Articles
Read more from Blogs