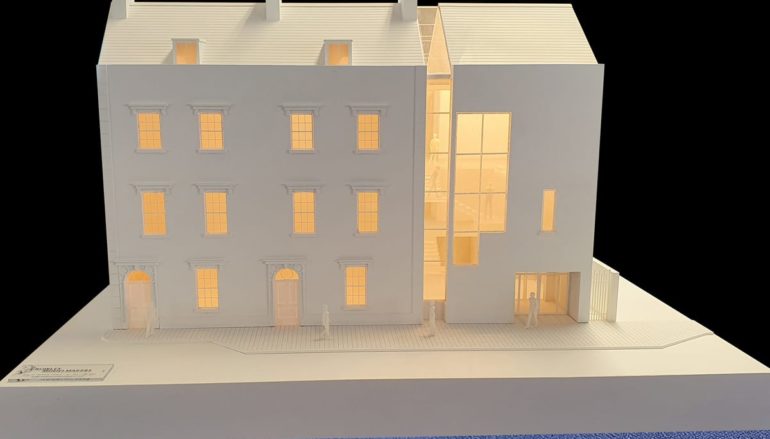 Construction begins on Mary Robinson Centre Project in Ballina Co Mayo
Following the recent signing of contracts, Mayo County Council has confirmed that construction of the Mary Robinson Centre in Ballina will commence on December 5th. The project entails the conservation and refurbishment of the original Robinson family home with a contemporary new build extension. The project is located on Emmet Street looking over the world-famous river Moy to St. Muredach's Cathedral on the opposite bank.
When completed the centre will include a museum, archive, research and educational facility, and events venue. The contract, which Mayo County Council signed with LPB Construction Services, to the value of €3.10 million is expected to be completed in 2021.
Welcoming the progress on the project, Council Chief Executive Peter Hynes outlined that the introduction of the nation's first Presidential Library is "great for County Mayo" adding that the project will "honour the legacy of our country's first female President and inspire future generations to realise their potential."
Mary Robinson is world-renowned for her contribution to discourse on human rights, gender equality and climate change. This initiative sees Mayo County Council partner with NUI Galway to provide the public with access to her prodigious archive as well as to papers arising from her ongoing work, which she has gifted to the museum.
Ballina Chamber of Commerce President Hugh Rouse states; "This is a game changer for the town of Ballina and the North Mayo region. Not only will it benefit the local area, supporting its growing Tourism economy, its a fantastic resource for scholars and researchers, who will travel to the county to use this unique facility. Ballina is proud of Mary Robinson; her work as first Lady President of Ireland, her work in advancing human rights and climate justice is an inspiration and her leadership on these issues is unparalleled. And it is fitting that the first Presedentail library is based in her families home place on Emmett St, Ballina, along the banks of the world famous River Moy."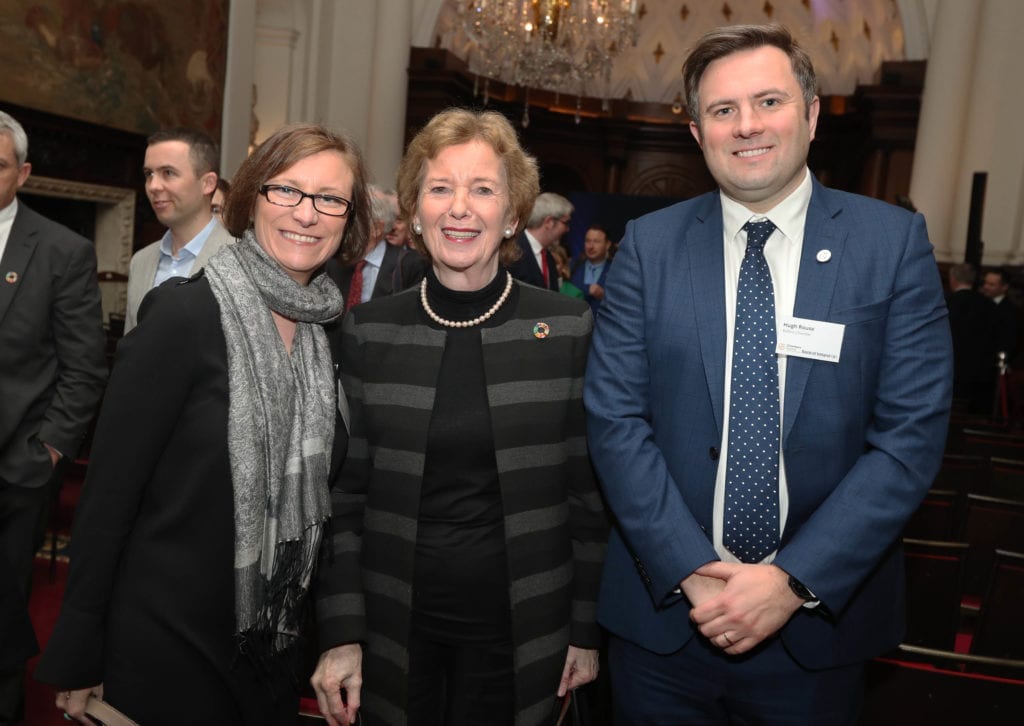 The establishment of the Mary Robinson Centre will compliment and reinforce the town's existing cultural suite of civic projects, including the Jackie Clarke Centre, The Ballina Theatre and Arts Centre, and the soon-to-be-realised Ballina Military Barracks Quarter.
Related Articles
Read more from Blogs