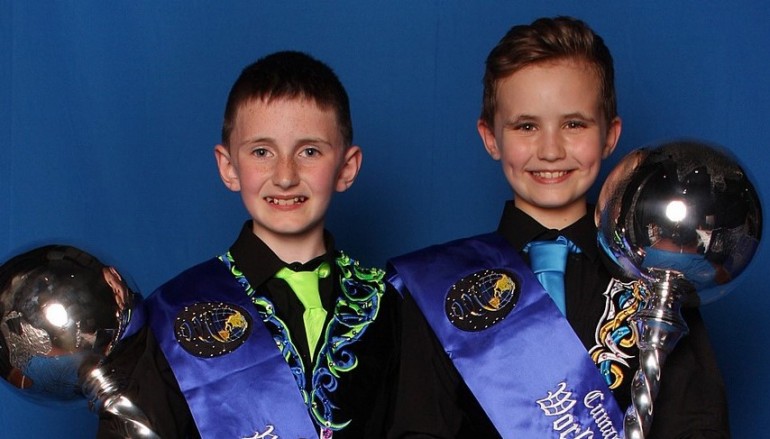 Mayo dancers scoop double at World Championships 2016
Two dancers from the award winning Moffatt School of Irish Dancing and Atlantic Rhythm Production Company in Crossmolina in Mayo, have just won the 2016 CRN (Cumain Rince Naisiunta) World Open Championships. Cian Lavelle won the U11 World Open Championship Trophy and his first World Cup Title, whilst Stephen Gallagher won the U13 World Open Championship Trophy which is his fourth World title.
The school won a further eight solo placings and sixteen figure medals at the championships held in Breaffy House Hotel in Castlebar which was attended by an Taoiseach, Enda Kenny TD who congratulated the dancers on their magnificent performance for the County.
The Dance troupe have a very busy schedule ahead of them this summer where they will be helping to launch the annual six day Mayo Manchester Tradfest in Ballina, which runs from Friday 29 July to Wednesday 3 August. They will be appearing at the Gala Concert hosted by Alan Keegan from Manchester United Football Club at the Ballina Arts Centre during the opening weekend on Saturday 30 July and the troupe. They will be joined at the Gala concert by a host of award winning performers from Mayo and Manchester. These include  The Fianna Phadraig Pipe Band, The Keegan Academy of Irish Dancing, Irish Dancers – The Ganley Sisters, Admiral Brown CCE, Trad Musicians – Tom Doherty and David Doocey, Trad group – The Murphy Sisters, Irish Country Singer Pamela Gilmartin as seen on TG4 TV, The Heroes for Hospice Choir and acoustic singer songwriter Brian Duffy.
Tony Hennigan from Mayo Manchester commented "It is great to see the dancers from the Moffatt School of Irish Dancing doing so well. We love working with them, they are a very talented group of performers."
Dance teacher Shelia Moffatt added "The standard of dancing at the World Open Championship was extremely high from all of the groups taking part in the competition.  We were delighted to get two world titles and so many solo placings and medals, it was a fantastic achievement by all of the dancers, I am very proud of all the hard work put in by the dancers and the support from their parents. The students cannot wait to celebrate their achievements at our shows in the summer."
The troupe will also be bringing the festival to a close on Wednesday 3 August with a special one off concert at the 18th Century Enniscoe House with their Country Cottage Ceili show on Wednesday 3 August.
For more information about the Irish Dance troupe visit www.atlanticrhythm.com and for more details about the MMTradfest which features 70 events visit www.mayomanchester.com/events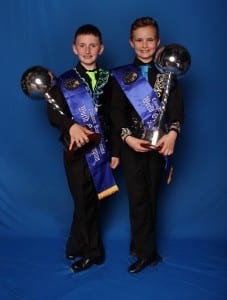 Related Articles
Read more from News