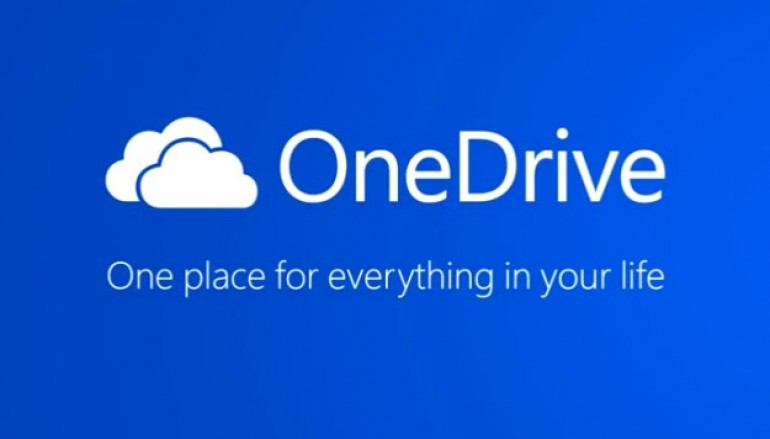 Microsoft OneDrive for your Business
One place for everything in your life?
So, what is Microsoft OneDrive? Well, the official explanation says that it's an online service "that allows users to sync files and later access them from a web browser or mobile device". Sounds good right? But, many of users are curious to know more. Questions like "where does one get it?", "is there a cost involved", " how much space is there in it to store my files", "are my files safe in OneDrive?"
Please read on and I will try to answer these questions.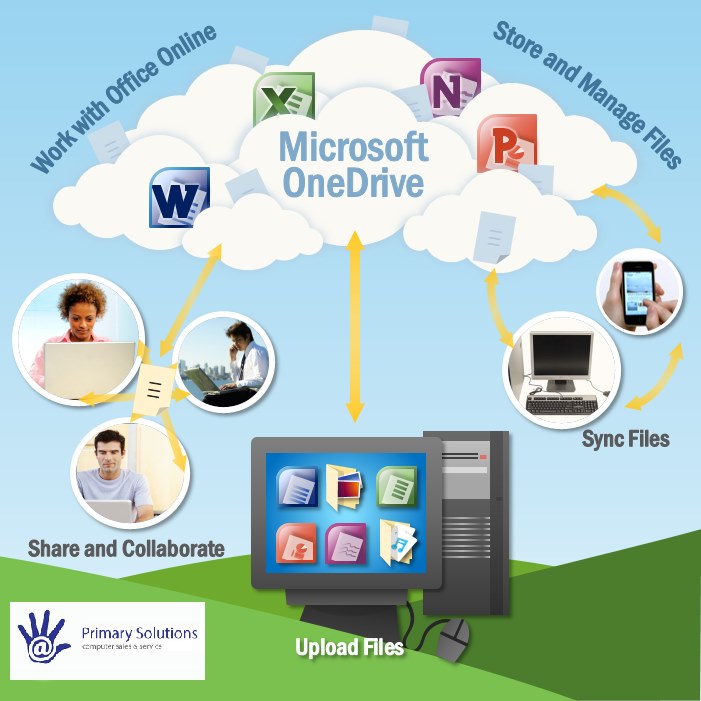 As Microsoft OneDrive (or OneDrive) is a Cloud service, a user must have a Microsoft account to be able to use it. Getting a Microsoft account is easy and best of all its free. With a Microsoft account a user can sign in and get access to the following online services.
Outlook (webmail)

Office online (Word, Excel, Powerpoint, Onenote)

Skype

Xbox

Microsoft online Store
If you are using Windows 8, 8.1 or the latest Windows 10 operating system, you will find that by signing into your computer with your Microsoft account that you will get the best experience from it and that you will automatically be signed into all the above Microsoft services using this single sign-on process.
Did I tell you that it's free?
Yes, a basic OneDrive account is free to use up to 5GB of storage. How big is that? Well, It's quite enough to store all of your personal Word, Excel and other Office documents. You could even squeeze some photos in there, but it is more than enough to get you started. Should you outgrow this space, then you can purchase a 'Basic' plan for €2/month that provides a whopping 50GB. If you have a subscription to Microsoft Office 365, your OneDrive is an enormous 1000GB! Read more about OneDrive plans here.
The greatest risk to your data in the cloud is 'you'. What that means is that OneDrive has remained free of any serious data breach or hack to date. Much of the public concern surrounding OneDrive security is that of user-error or in tennis parlance 'unforced errors'. Errors include the wrong file sharing permissions and password insecurity. OneDrive includes a 'Public' folder that 'does what it says on the tin', whereby any files in the public folder have open access share permissions by default. Use the public folder with caution as anyone that have been invited to view a file in it can also see other files as well. Getting familiar with the different sharing permissions is key to using a cloud file sharing service successfully.
Read more about OneDrive security here.
Presented by Steven Hannick, Primary Solutions I.T. Sales and Services, Ballina, Mayo, Ireland.
Related Articles
Read more from Blogs