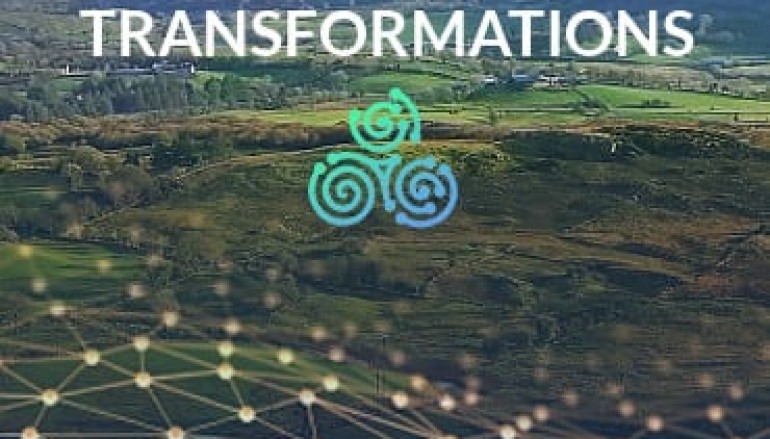 ARTIST USES €10K TO FISH FOR KNOWLEDGE IN THE DIGITAL SOCIETY
In Mayo this Autumn , the Ballina Arts Centre hosts one artist's response to technological change.
A €10,000 "digital society" bursary has been awarded by Digital Transformations to multimedia and performance artist Leah Hilliard. Acknowledging the award, she said "having been at the first Digital Transformations conference in Ballina earlier this year, I was inspired to think about knowledge as a river and how we try to capture and hold onto knowledge." With the River Moy as a central part of her project Leah said "In the Arts Centre you can watch the anglers standing for hours in Ridge Pool. I wonder who we are in the information flow, fish or fisherman?"
Leah has a 20-year history of work in visual art and technology. She studied Fine Art at the National College of Art and Design in Dublin, specialising in video installation and performance, and earned an MSc in multimedia systems from Trinity College. Her work has been shown at the Liverpool Bienniale and Dublin Fringe, and she has been involved in Art House, the Dublin Art and Technology Association.
Leah's project looks at knowledge flows, between people but also between generations, using traditional metaphors of flowing as key to understanding cultural memory, family identity, and social cohesion in a digital society.
With the assistance of the Ballina Arts Centre in Mayo and leading digital architects, Leah's bursary will use local voices to talk about the flow of information via technology in their lives, resulting in a mixture of audio recordings, objects and images that will make visible the invisible.
"I want to explore how we try to capture and hold onto knowledge. In the past this was done through tradition, custom, and ritual. The fact that these methods might not be possible in a digital society made me wonder how the bonds created by flows of knowledge between people and generations will be created and strengthened in a digital society."
Digital Transformations proposes a radical new relationship between arts, technology, education, policy and society. It pursues this relation through conferences, consultancy and unique partnerships. It is based in the west of Ireland and fosters arts-centred dialogue and working relationships domestically and internationally.
DIGITAL TRANSFORMATIONS
Imagining the Digital Society.
Scott Coombs, director of Digital Transformations, is delighted with this first award. "We had many high quality and diverse proposals – using artificial intelligence, virtual reality, GPS, poetry, film and programming both to delight in and to critique the big changes brought about by the digitisation of society." It was an international competition, but Scott was thrilled with the winning entry. "One of the things that impressed the judging panel was the amount of local engagement and outreach, which was an integral part of Leah's proposal," Coombs said.
Contact
Scott Coombs
Telephone
+353 (0) 86 805 2976
Email
[email protected]
Website
http://digitaltransformations.org
Related Articles
Read more from Blogs