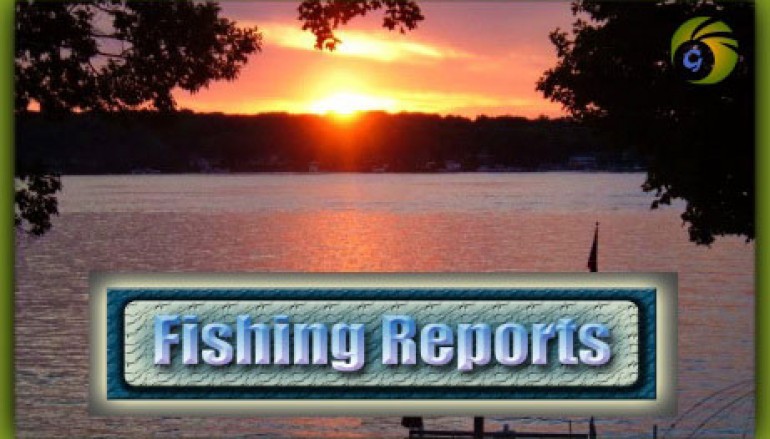 Western River Basin District IFI Ballina & Galway Angling report – w/e 14th August 2016
Salmon & Sea Trout Angling
River Moy
Anglers on the River Moy system experienced a rather difficult week with fluctuating water levels impacting on fishing for most of the time. Angling effort was well down with only a few anglers being persistent enough to hook and land fish.
Italian journalist and casting instructor, Pino Messina, showed how it is done when he had 4 grilse for two days flyfishing on the Ridge Pool. Choosing the right line and flies proved successful for Pino, who actually hooked and lost a couple more fish. Pino also caught 4 sea trout, best at approx. 45cm
Pino Messina, Italy, about to release one of his four Ridge Pool grilse
Moy Estuary
Sea trout fishing on the Moy Estuary was patchy during the past week. However, Paul Kane, Longford/Australia, enjoyed an excellent day's fishing on-board Judd Ruane's boat, Pegasus, together with parents Denny and Liz and brother Jimmy. The group caught a total of eight fine sea trout including a couple of fish near the 40cm mark.
Paul Kane, Longford & Australia, with two fine Moy Estuary sea trout
To book a day's sea trout fishing visit www.fishingireland.ie or contact Judd on +353 (0)87 6736969.
River Erriff
Osgur Grieve reported that on Sunday 7th, Mandy Broughton, Northern Ireland, caught a 3.5 lbs. grilse on Beat 6 on an Ally's Shrimp. Mandy's fish was sportingly released. On Thursday 11th it was Olivier Jamet's turn! The French flyangler caught a fine salmon weighing 15.8 lbs. at the Falls Pool. This fish also fell for an Ally's Shrimp and put up a great fight for 20 minutes. At the time of writing, the river is in spate which will hopefully result in good water levels over the next few days.
Olivier Jamet, France, with his 15.8 lbs. Erriff cracker
For fishing on the River Erriff visit www.errifffishery.ie.
Inagh & Derryclare Fishery
Colin Folan reported that the lake has started to come on a bit for sea trout, as Cork angler Don O'Leary fished it for his first time and landed 6 nice fish on wets. Michael Heery and his party of 3 fished Inagh last week for 3 sessions and boated 20 sea trout to 2.75 lbs. and also had a pair of grilse.
First time fly fisherman, Henry O'Maille, Galway, fished The Derryclare Butts for a morning with his father Padraic, and landed a nice fresh grilse of 5 lbs. on a Cascade.
A happy Henry O'Maille, Galway, with his first salmon
William Martens, USA, aged 81, fished dries on the Trout Pool for a couple of hours and landed 2 sea trout to 1.75 lbs. and 5 browns to 2 lbs.
So far in 16 days of August the books have recorded 98 sea trout, 25 browns and 7 salmon with not much rod effort to be honest. September is usually a good period on the fishery and the spaces are filling up quickly, especially on Lough Inagh, so booking is essential.
For bookings please visit www.loughinaghlodgehotel.ie/en/fishing/ or contact
Colin on +353 (0)95 34706.
Costello & Fermoyle Fisheries
Terry Gallagher reports
Strong gusts and gales meant rod pressure was low over the last week but those who did make it out were not disappointed.
Pete Westwater returned for a second day on Glenicmurrin Lough and clocked up an impressive 25 sea trout. First time visitors Frank and Oisin O'Reilly were very impressed with their day on Glenicmurrin after they landed 29 sea trout to 2 lbs. and rose numerous others. Brothers, Padhraic & Peter McDonagh, opted for the holding pools on River Beat 3, a smart choice, as they recorded 17 sea trout to 2 lbs. 8 oz. Finally, regular Rene Lachemaer, was back on Glenicmurrin and was very pleased with the 13 sea trout he landed including a smashing fish of 3 lbs.
For further information and bookings on Costello and Fermoyle, please contact Terry Gallagher at +353 (0)87 2399988 or email: [email protected]
Trout Angling
Lough Arrow
Lough Arrow Fish Preservation Association & District Angling will hold a club competition on 21st August (fishing from 11.00am until 6.00pm). Weigh in will be at McDermott's, Castlebaldwin, at 7.00pm for single heaviest fish over 13″. Entries accepted before 10.00am only at Flynn's Pier between 9.00am and 10.00am or by text to Karl +353 (0)86 8343584, Catherine +353 (0)85 7050133 or Alison +353 (0)87 9541835. Entry fees: € 20.00, juveniles € 10.00.
Lough Carra
Joe Flannelly of Keel River Lodge www.keelriverlodge.com reported that fishing on Lough Carra is slow at the moment, yet the quality of fish that are coming of the Lough are really good. For those anglers who are willing to persevere, good trout are to be had. The main flies that are working are Green Peter, Claret Bumble, Sedge and an Alexander on the point always works well at this time of year.
Noelle Nicholson from Kildimo in Limerick caught a beautiful Cara trout weighing just under 3 lbs. on the 13th of August. Noelle is not new to fishing on Carra, and has been landing trout like this since she was a child.
Noelle Nicholson and David Hayes with a Carra beauty
Lough Mask
Ronan Cusack reported that it was another lively week on Lough Mask as the good fishing continued in the deep.
Partry Angling Club held its annual development competition over the weekend which was, as always, well supported. On the day, 126 anglers competed and a total of 79 fish were weighed in. Peter Roach and Johnnie Warren took first prize with 8 trout weighing 8.45 lbs. The Feerick brothers, Pat and Martin, took second place with 5 fish for 7.05 lbs. Third place went to Joe Fitzharris and John Burke with 6 fish for 6.45 lbs. Mark Malone and Paul McEwan took the heaviest fish prize with a trout of 2.66 lbs. In total 29 boats weighed in fish.
Lough Corrib
Declan Gibbons reported that hatches on Corrib in the week gone by were sparser than during the previous couple of weeks and any hatch of fly life was very localised and for brief periods.
On Saturday last, Frank Reilly and Peter McGuinness enjoyed an excellent day's fishing on the lower lake on dry fly landing eight trout for their efforts with the best fish being 3 lbs. and the total bag was an estimated 15.5 lbs., all sportingly released.
Shannon angler Glen O'Connell enjoyed good fishing in the Portacarron area on Saturday last landing four fish.
On Wednesday last in the Oughterard area, Kevin Molloy (+353 (0)87 9604170)) & Harold O Toole enjoyed a day's wet fly fishing boating four fish with the best at 3.5 lbs.
On Tuesday last, Michael Canny, Carlow, and friend fishing out of Kevin Molloy's had four trout dapping with the best fish being 5 lbs.
Ted Wherry from Mayfly Lodge ((+353 (0)87 4305957)) Ballynalty Bay reported of Richard Robinson, a visiting UK angler, enjoying excellent fishing on Saturday last on dry hoppers in the area and catching a cock and hen fish on the same drift which he sportingly released.
Annaghdown Angling Club will be hosting the Paddy Cunningham Cup on Sunday next from 10.30am until 6.00pm, all legal methods, open individual competition
Related Articles
Read more from Uncategorised