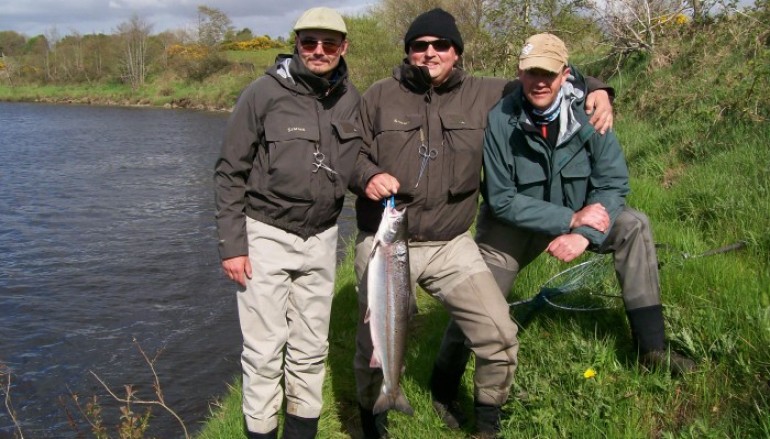 Salmon Angling
 River Moy
With approximately 100 salmon reported, the River Moy had its best week of the season, so far.  On Coolcronan, Garry Keavaney had a 9 lbs. fish on prawn, while Padraig O'Boyle landed a ten pounder spinning on Gannon's.  The Foxford Fishery recorded its first salmon of the season. Dr. Richard Wallace from the UK was the lucky angler who caught the 5 lbs. fish on a worm.
Anglers who fished around Foxford and on the Cloongee Fishery also did well. Thierry Libs from Brittany, Geoffrey Wiles & Paul Gough, UK, all had fish between 6 lbs. and 9.5 lbs. spinning. Thierry Libs also scored on the outflow of Lough Cullin where he had a fine 4 lbs. brown trout on bubble & fly.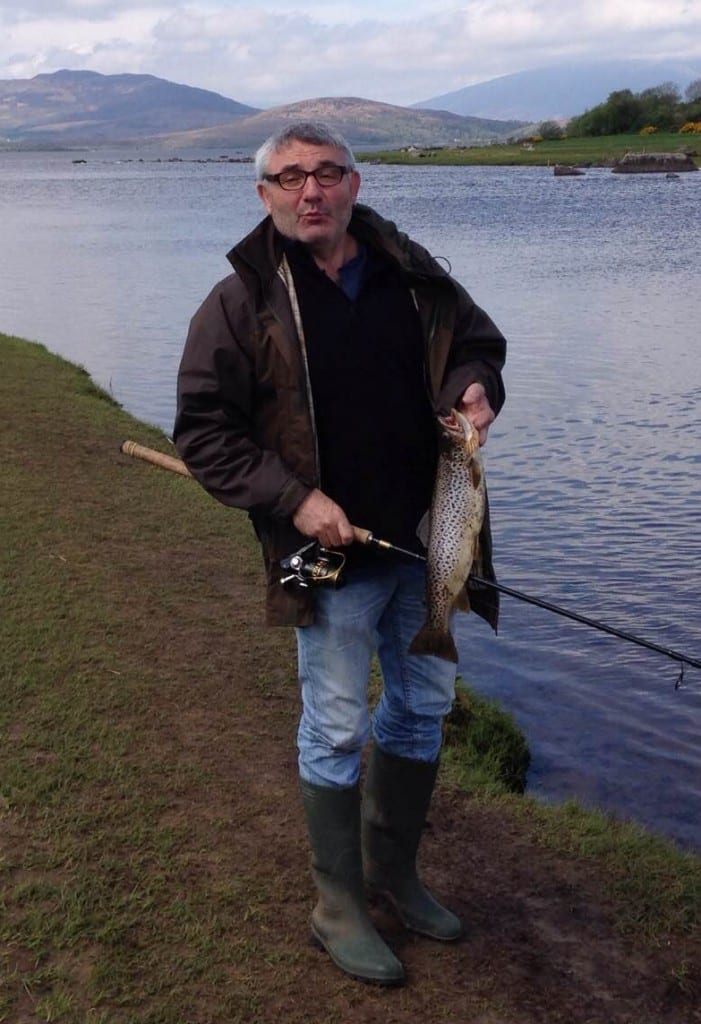 Thierry Libs with his brown trout from the Lake River
For many anglers the East Mayo Anglers water proved to be productive. French visitor, Pascal Waldner, landed a fine 14 lbs. springer while spinning. However, flyanglers Thomas Merkel, Germany, and Russ Owens, Wales, also scored on East Mayo with fish of 11 lbs. and 10 lbs. respectively.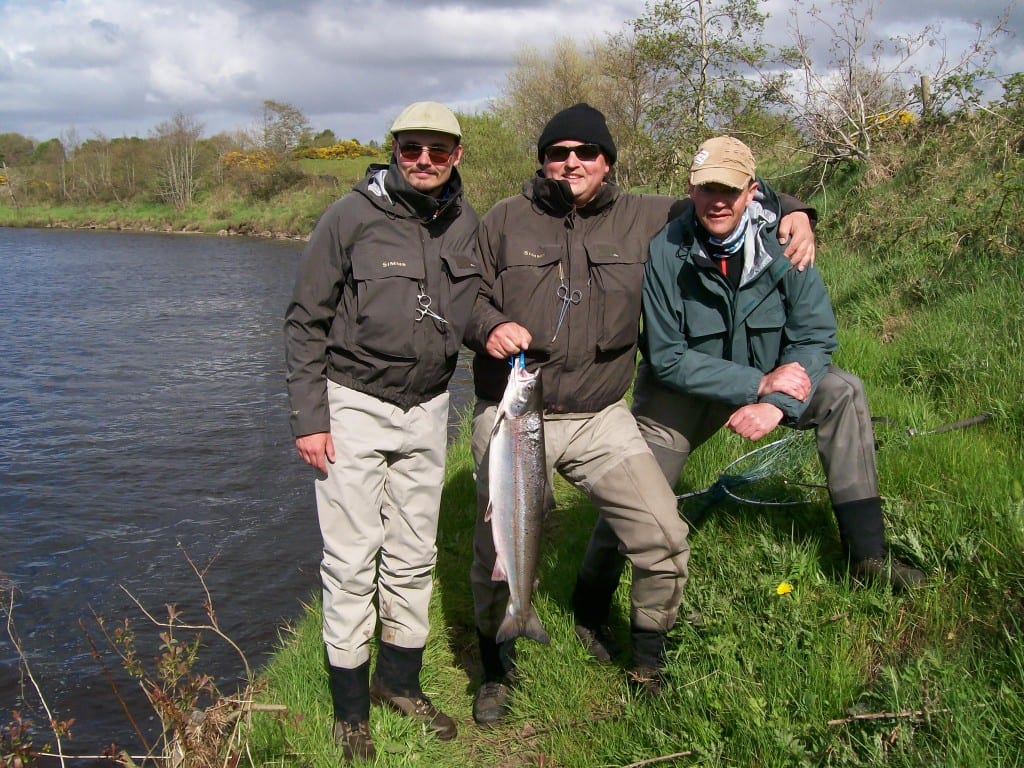 Thomas Merkel (middle) with his 11 lbs. fly-caught salmon from the EMAA water
Carrowmore Lake
After a break of 10 days, Carrowmore Lake started to fish again towards the weekend. Over two days, a total of 7 salmon were caught, with 4 of them being released. Successful anglers included Tom Harrington, Tim Freuchie and Eamon O Nualain. The fish ranged between 5 lbs. and 7 lbs. and came to the usual patterns such as Dabblers, Green Peter and various Bumbles. The present calmer and more settled weather should provide good angling conditions for the coming days.  Please note that Carrowmore Lake is a Brown Tag Fishery this year! For fishing on Carrowmore Lake contact Seamus Henry on +353 (0)97 83487 or visit www.bangorerrisangling.com.
Trout Angling – Lough Arrow
Anglers reported only sporadic hatches of mayfly but yet there was some good wet fly action on Lough Arrow during the week.  Francie White and Francis McSharry had 11 fish to the boat (7 returned) on Sunday last averaging 1.75 lbs. Clare anglers, Sean Corry and Pat Eyres, caught 4 trout (2 released) all around 1.5 lbs., while Arthur Wall had 2 fish of 1.5 lbs. and 2 lbs. Roger Maxwell also reported a trout of 2 lbs.
Lough Arrow Fish Preservation Association & District Angling Club will hold its annual Mayfly Competition on Sunday 22nd May.
Western River Basin District – IFI Ballina Angling report – w/e 8th May 2016
Courtesy of Markus Müller Fisheries Information Manager
Related Articles
Read more from Blogs