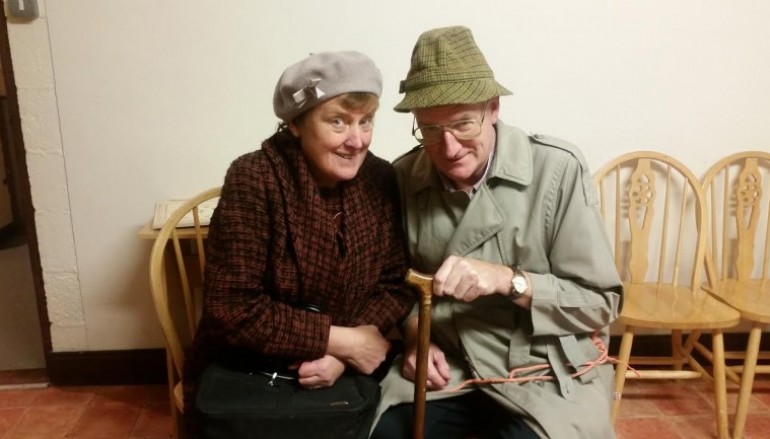 Arts March Madness in Ballina 2017
March 2017 at Ballina Arts Centre
Visual Art:
Girlhood: Orla Sloyan
Official Opening: Friday 10th March, 8pm
Throughout the months of March and April, Ballina Arts Centre will present Girlhood, an exhibition of striking photography by Orla Sloyan. Girlhood is the collaborativee results of a photographic project between the photographer and the Maughan family that documents the family's special and intimate occasions from 2007 to present day.
The Maughan family are members of the Travelling community living in Castlebar town. The project began as a study on Irish identity and cultural diversity and has since evolved into a multidimensional body of work that has revealed much more, including a complex personal story of cherished family milestones.
Whilst the images offer the viewer with an opportunity to observe the Maughan's family album, it also concentrates on the passage of time and its effect on the young female family members as they move from their childhood through their teens and into adulthood.
Runs until: 29th April. Admission free, all welcome.
Theatre:
The Stolen Child
by Bairbre Ní Chaoimh  & Yvonne Quinn
Riverside Theatre Group
Friday 10th, Saturday 11th & Sunday 12th March, 8pm
Set in 1990, the play tells the story of a young Dublin woman's journey to find her natural mother. She enlists the help of a private detective whose irreverent humour and hard-drinking lifestyle mask a deep understanding of human frailty. Parallel to her quest is the heartbreaking personal story of her mother's upbringing by nuns in a 1940s Industrial school and the harsh facts surrounding the enforced adoption of her newborn baby. 'Stolen Child',  written by Bairbre Ni Chaoimh and Yvonne Quinn, first performed in 2002, and was one of the first plays to explore the secret history these schools, the plight of unmarried mothers and the adoption process.
Tickets: €12 / €10. Early booking advised. 
Theatre:
Moll
By John B Keane
Parke Drama and Arts Group
Thursday 23rd March, 8pm
John B Keane's Moll is a comedy set in a rural presbytery in Kerry where the newly appointed priest's  housekeeper takes over a parish house with a "divide and conquer" strategy.
When Canon Pratt and his two curates, Father Brest and Father Loran, lose their esteemed Ms Bottomly, they must recruit a replacement to carry on with the cooking and cleaning. They select Ms Maureen Kettle, Moll. She wraps the Canon around her little finger, feeds him well while starving the curates and continues this pattern as the Canon is promoted and one of the curates takes his place. When it comes to the question of Moll's pension, more chaos ensues – however with the support of the Bishop, Moll proves to be an unstoppable force.
Tickets:  € 10  Early booking advised.
Music: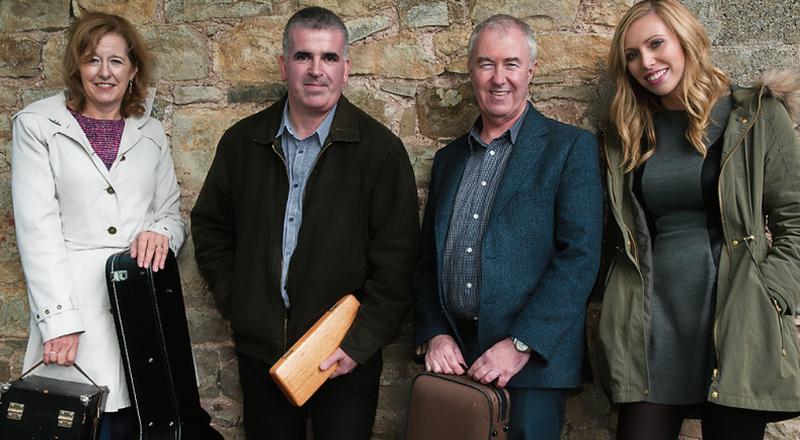 Gatehouse
Friday 24th March, 8pm
Gatehouse are a newly-formed band with a line up of experienced and up and coming artistes, who recently launched debut album Tús Nua.
Gatehouse are: John McEvoy (fiddle/viola/piano); Jacinta McEvoy (guitar/concertina/backing vocals); Rachel Garvey (vocals); and John Wynne (flutes/whistles).
The songs and tunes from Gatehouse's repertoire are based in the North Connaught traditions, the sean nós singing tradition of Connamara, the rich Ulster song tradition and a sprinkling of other influences.  The band's arrangements are appropriate and musically thoughtful. The band also draws on some newly composed music, including two of John McEvoy's compositions which are included in Tús Nua.
Tickets: €12 / €10. Early booking advised.
Theatre: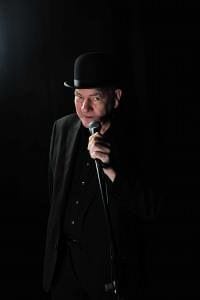 Straight Outta Connemara
Friday 31st March, 8pm
Páraic Breathnach comes from a long line of story tellers and his new version of Straight Outta Connamara tells of his long and difficult journey from the wind swept shores of South Connamara to Henry Street. His story telling will lead the audience on a cosán dearg of detours, diversions and devilment visiting various places around the known world and end up where he started from. The stories recall an Ireland where the Church still reigned, where politicians were still respectable and the cosmhuintir knew their place. Breathnach spent most of his youth trying to get the hell out of Connemara and cast off the shackles of ignorance and repression that dominated the West at that time. The show casts a cold eye on the society of that time but finds humour and laughter even in the most miserable circumstances. This show is not suitable for children or people of sensitive disposition.
Tickets: €12 / €10.  Early booking advised.
Information / booking: Ballina Arts Centre, Barrett St, Ballina, Co. Mayo.
Tel: 096 73593 www.ballinaartscentre.com
Related Articles
Read more from Blogs