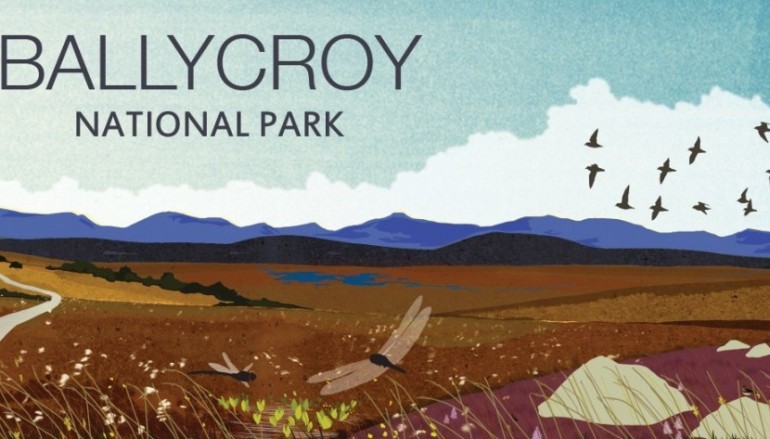 Ballycroy National Park Receives €2.1 million Funding
Fáilte Ireland has announced funding approval for a €2.1m 56km cycle track through part of the Ballycroy National Park.
As well, the National Parks and Wildlife Service announced the renaming of the National Park to the Wild Nephin Ballycroy National Park.
When completed, the project will see the upgrading of the existing Western Way to a grade 3 cycle/walk track extending some 56km off road from the Great Western Greenway through the National Park to Ballycastle in North Mayo.

The project is part of Fáilte Ireland's partnership with the Department of Culture, Heritage and the Gaeltacht's National Parks and Wildlife Service (NPWS) to achieve the aims of further developing quality visitor experiences at Ireland's National Parks, and also conserving and protecting their natural environments for the enjoyment of future generations.
The park is located on the Wild Atlantic Way in northwest Mayo. It comprises 15,000 hectares of Atlantic blanket bog, forestry and mountainous terrain, covering a vast uninhabited and unspoilt wilderness dominated by Nephin Beg mountain range.
Wild Nephin was formally established as Ireland's first wilderness zone in a joint agreement between the NPWS and Coillte in 2013. In 2017, Coillte agreed to transfer their Wild Nephin land holding to NPWS, extending Ballycroy National Park and offering new opportunities for visitors to enjoy the landscape.
Minister for Rural and Community Development, Michael Ring T.D. said: "With an expected increase in visitor numbers following completion of the works, it will also provide economic opportunities for a range of local tourism businesses including accommodation providers, restaurants, bike hire, guiding and outdoor pursuits."
Minister for Culture, Heritage and the Gaeltacht, Josepha Madigan T.D said: "Last year nearly 5,000 ha of forest lands to the east and south of the Nephin mountain range were transferred to the park. This newly acquired land has been integrated with the original park and I am delighted to announce that Ballycroy National Park will now be known as Wild Nephin Ballycroy National Park."
Related Articles
Read more from News