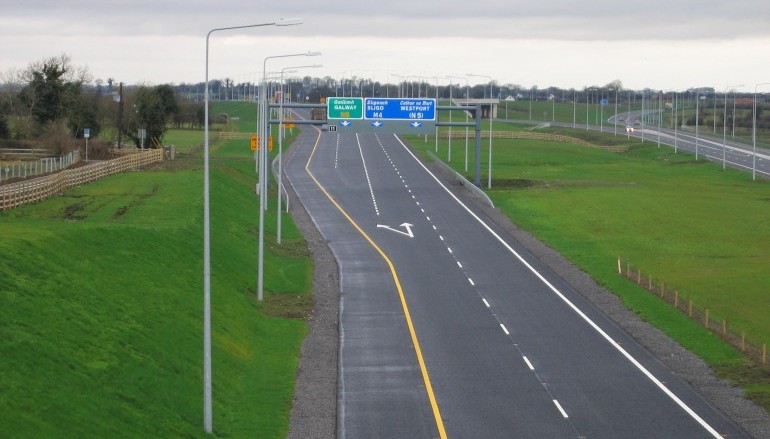 Chambers campaign for Investment in N4 and N5
Chambers of Commerce along the N4 and N5 have been working together to raise awareness for the need for investment in the roads connecting the midlands to the North West of Ireland.
Representatives from eight Chambers; Longford, Athlone, Mayo, Mullingar, Sligo, Carrick-On-Shannon, Donegal and Roscommon presented their case at a meeting in Buswell's Hotel. The group highlighted the issues to the several TDs and Senators and Government Ministers in attendance, particularly the need for upgrading to motorway status in certain section of the roads and that constant postponement of improvement works are hampering economic development in the region.
The Chamber representatives also met with Minister for Transport, Tourism and Sport, Shane Ross TD and Minister for Communications, Climate Action and Environment, Denis Naughten TD.  David Kiely spokesman for the N4/N5 Chambers stated, "We're fed up with constant postponements.  These roads are severely over-capacity.  The condition of the roads is very poor in certain areas and a number of stretches have been responsible for many fatalities"
N4 Vital Lifeline to West and North West of Ireland, gateway to the Wild Atlantic Way
The group made the point that without investment the region is at a disadvantage in attracting FDI and creating jobs. David Kiely made the point that, "the N4 is a vital lifeline to the west and north west of Ireland for industry, commerce and tourism.  It is a major gateway to the Wild Atlantic Way and to the proposed Centre Parcs facility near Ballymahon"
Mark O'Mahoney from Chambers Ireland spoke at the event, stating that  "Ireland has numerous regional economic development strategies, but without the necessary enabling infrastructure these regions will not be able to reach their full potential. Our ambitions for regional development must be matched by our commitment to capital investment. The N4/N5 will enhance connectivity throughout the midlands and northwest and enhance both economic growth and quality of life."
N26 gateway to North Mayo
Of greater and relevant importance is the issue of the N26 and the future development of this road network. It has long been campaigned for by elected representatives and Ballina Chamber of Commerce for road improvement canvaassing for equal status and making this road network a viable source of transport for commuters visitors and potential investors to North Mayo.
Ballina Chamber continues to lobby for the improvement of the N26, making it a priority issue for 2017.
For further information on these issues please contact [email protected] 096 72800
Related Articles
Read more from News