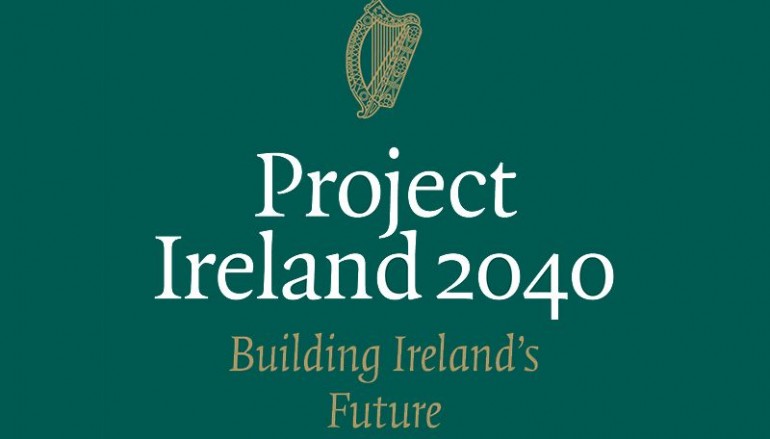 Chambers Ireland welcomes the launch of Project Ireland 2040 funds
Chambers Ireland today, welcomed the launch of the €4 billion Project Ireland 2040 funds for rural development, urban regeneration, climate action and innovation.
Responding to the announcement, Chambers Ireland Chief Executive Ian Talbot commented,
"Chambers of commerce are at the heart of towns and cities across the country and these funds are great news for them as there is a real opportunity now to engage on important issues at local and regional level in collaboration with a wide range of stakeholders.
The funds are reflective of the areas that Ireland needs to strategically focus on in order to ensure that improved quality of life, balanced growth and environmental goals are met well into the future.
It is imperative that we invest limited state resources in the very best practices that will tackle climate change and imbalanced development in Ireland, while we also seek to improve our uptake of new technologies and maximise the benefits these can have for our society and economy.
The competitive aspect of the funds is to be welcomed and should encourage actors from across our society and economy to proactively engage with one another and will hopefully also attract innovative ideas and initiatives from a diverse range of actors.
Chambers Ireland encourages all interested parties to open dialogues with new partners and consider collaborating further afield to tackle these significant issues in innovative and, crucially, competitive ways."
Related Articles
Read more from News