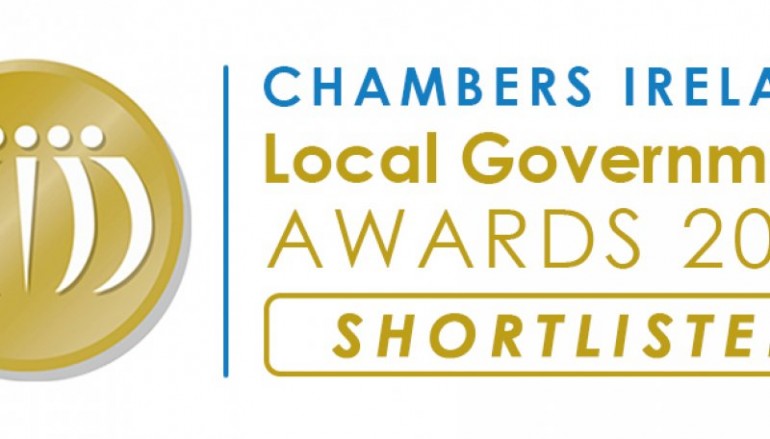 Excellent Work Undertaken by Local Authorities Highlighted In Awards Shortlist
Chambers Ireland announced the shortlist for the Excellence in Local Government Awards 2017. This year there are a total of twenty three Local Authorities shortlisted over sixteen categories ranging from Active Communities to Local Authority Innovation. The 2017 Excellence in Local Government Awards are sponsored by Vodafone and held in conjunction with the Department of Housing, Planning and Local Government.
This year Mayo County Council has been shortlisted for 2 Awards:
Local Authority Innovation: Mayo County Council – Mayo – Our People, Our Place
[embedyt] http://www.youtube.com/watch?v=-336VRrievg[/embedyt]
Commenting on the announcement of the shortlist, Ian Talbot, Chief Executive Chambers Ireland said, "Local Authorities across Ireland deserve national recognition for the important projects that they deliver on an ongoing basis to serve the community and the local region. The shortlist for 2017 reflects the best practice work being undertaken by Local Authorities across Ireland and highlights the commitment shown to improving the area in which they operate. I would like to congratulate the twenty three shortlisted Local Authorities and acknowledge the excellent work being undertaken at Local Government level across Ireland."
John Clancy, Head of Government Sales at Vodafone Ireland said, "We are delighted to be involved in the Chambers Ireland Excellence in Local Government Awards 2017. This is a unique and important event that recognises and celebrates the work that Local Authorities contribute to communities all over Ireland and I'd like to congratulate each of the 23 shortlisted local authorities."
He added: "At Vodafone we understand that advancements in technology in recent years have affected the way in which local Government works and the way in which citizens access information, communicate and engage with local authorities. Vodafone is committed to supporting local authorities  by providing a range of market leading communications to enhance efficiencies across local government operations."
Paul Regan President of Ballina Chamber of Commerce said, "This is fantastic news for Mayo County Council and a testament to the hard work of our local Government. Mayo County Council have very much spearheaded thinking outside the box; being innovative in promoting the County as a great place to live work and enjoy.  Congratulations to Mayo County Manager Peter Hynes and team and we wish our Council the very best of luck at the awards ceremony in November."
The winners will be announced at the 14th annual awards ceremony on 23rd November at the Crowne Plaza Hotel, Northwood, Santry.   Awards will be presented for excellence in sixteen different categories and one local authority will be awarded the overall award and named Local Authority of the Year 2017.
Related Articles
Read more from News