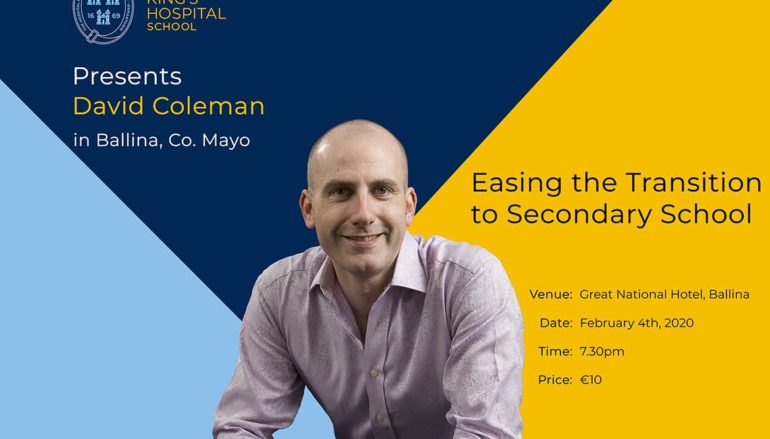 David Coleman – Easing the transition to secondary school
Moving from Primary to Secondary School is a significant transition in any child's life. However, it is easier for them if we think about it, not as an event, but a process that might challenge them emotionally, socially, psychologically or academically. In this talk, David will focus on how to deal with any anxieties your child might have and how to help them to be emotionally resilient such that they will feel more ready and able to take on the challenges and successfully make the move. Delivered with David's usual blend of expertise, humour and a common-sense approach to child-rearing, this talk will be of interest to any parents whose children are approaching the end of their Primary school education.
You will also hear from Mark Ronan, Headmaster of The King's Hospital School, on how we help our students (and parents) settle into their first year of secondary school. Staff and parents of the school will be available to chat to after David's talk.
The King's Hospital School is one of Ireland's leading boarding schools, located in west Dublin. We offer five and seven day boarding, with boarders coming from all corners of Ireland. Our newly refurbished boarding houses offer students the best of all worlds; a home away from home and the chance to become independent and self-reliant.
We are a close-knit, supportive community and over a third of our staff live on our beautiful campus with their families, providing a dedicated boarding house team to offer well-being and academic guidance. Our impressive 85-acre campus means we can offer a wide range of amenities such as our pool, fitness centre, all-season pitches and performing arts studios, to ensure our boarders have a diverse range of recreational opportunities.
Click here for more information on boarding at The King's Hospital School or email [email protected].
Venue: Great National Hotel, Ballina
Date: February 4th, 2020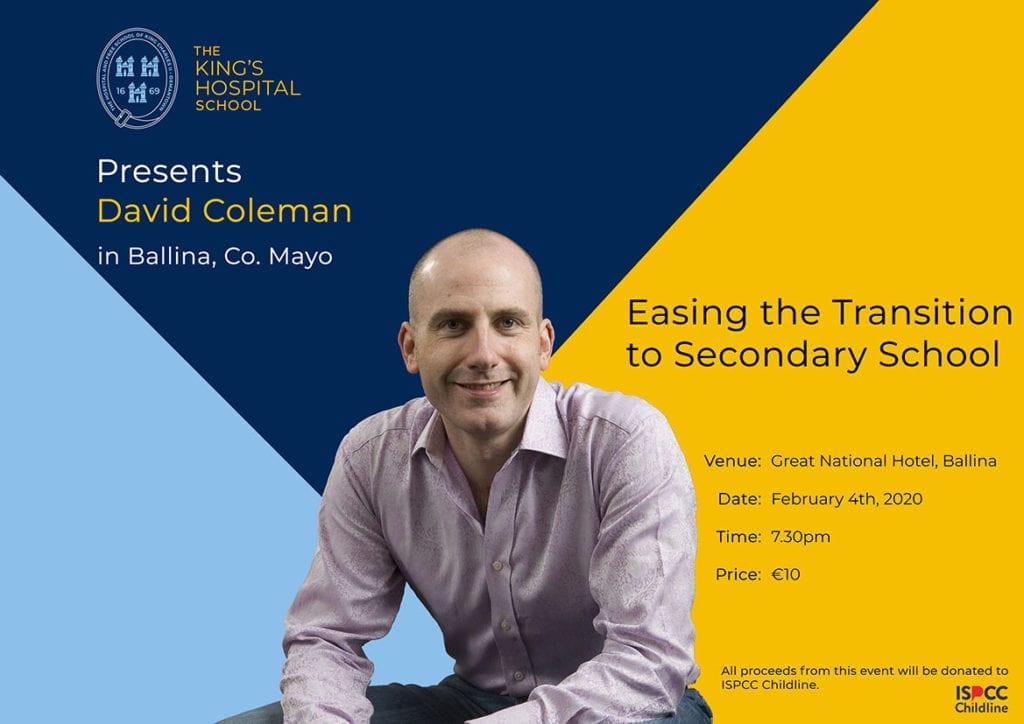 Related Articles
Read more from Uncategorised