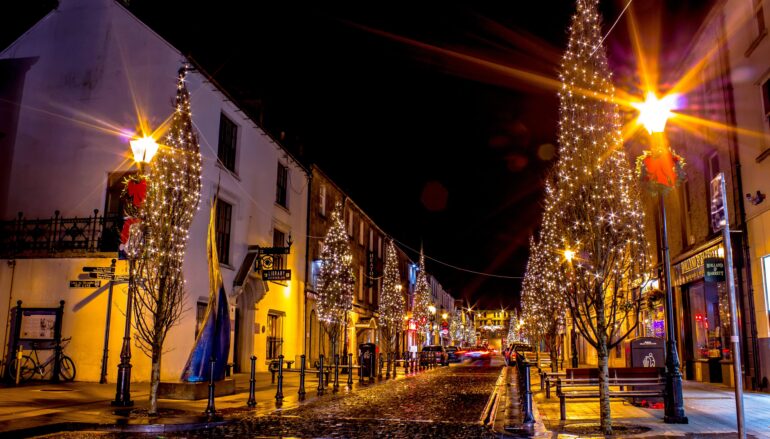 €100K worth of Ballina Shop Local Vouchers purchased in November!
In what has been a unprecedented year for the business community, there is some light at the end of tunnel for Ballina retailers; Ballina Chamber is delighted to announce it has sold €100,000 worth of Ballina Shop Local Vouchers this November.
Gerry Luskin, President of Ballina Chamber said
"We are blown away with the support shown by individuals and indeed companies who have decided to support the local business community in Ballina this season and throughout the year. With the large employers in town, such as Ballina Beverages, Hollister, and Charles Rivers buying Ballina Shop local vouchers, as well as local firms and indeed businesses themselves also purchasing the vouchers, the Shop Local message is very strong."
Gerry also stated in a previous statement;
"By supporting our local businesses this November, we support those that give back to our community, we keep people in jobs, and we keep our town centre alive, please shop local where possible.
How do you want our town to look when all of this is over?
Do you want it to return to a thriving, vibrant place, a great place to dine out or enjoy live music, with festivals and great sporting teams?
Or do you want it to a ghost town, haunted by the memories of what it once was?"
Every €10 spent locally on Irish products generates €24 of benefit to the local community.
For any person deciding to purchase Ballina Shop Local Vouchers, it's worth noting that every voucher your buy, the voucher revenue goes straight into the tills of the business, as Ballina Chamber does not charge a commission on the vouchers for the business.
LOCAL EMPLOYEES SUPPORT TAX FREE PAYMENT
Tracey Glacken, Glacken Accountants and Chamber Treasurer is also asking local employers to get behind this voucher scheme and give the Shop Local Gift Vouchers as the Christmas Bonus this year. Employers can save 56% on staff rewards by giving employees a Shop Local Gift Voucher instead of cash.
Tracey advises that "Businesses can reward their staff with a €500 tax free payment. You are entitled to give one each and every year. Under the Small Benefits Exemption Scheme, company Directors and Employees can receive a non-cash bonus of up to €500 in value on a completely tax free basis each year and she would encourage all employers to buy this voucher for the town.
By buying the "Shop Local Gift Vouchers" not only can you save money by taking advantage of the Government Small Benefit Exemption Scheme but it is also a fully deductible business expense for your company. If you haven't availed of the Small Benefit Exemption Scheme so far in 2020, we would encourage you do so before 31st December 2020 and use Shop Local Gift Vouchers for this."
Tracey also stated that Directors of a limited company can avail of a €500 tax free payment as they are considered an employee of the business. Unfortunately this benefit does not apply to Sole traders/ Partnerships however it would apply to their employees.
Businesses can still join the Ballina Shop Local Voucher scheme by contatcing Ballina Chamber at 096 72800 | [email protected]
You can purchase your vouchers online at this link www.ballina.ie/product/ballina-shopping-voucher/ or drop into the Ballina Tourist Office, Pearse St, Ballina as the office is now open Monday – Friday 9.30am -5pm daily and open on Saturday 11.30-3pm.
Related Articles
Read more from News