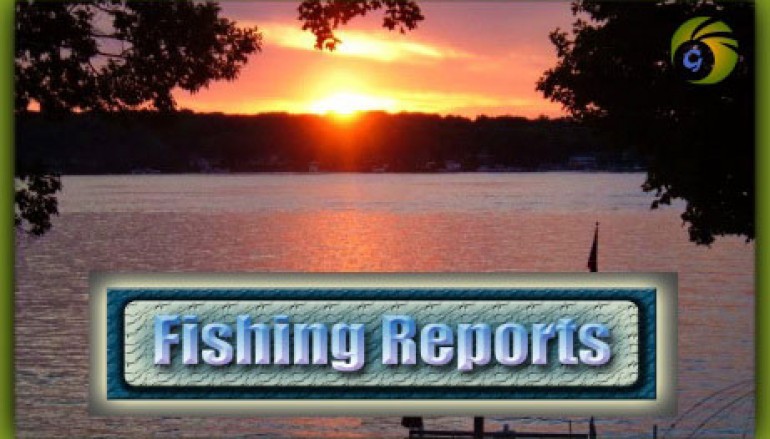 Western River Basin District IFI Ballina Angling report – w/e 21st August 2016
Salmon & Sea Trout Angling
River Moy
There wasn't a notable increase in the number of anglers fishing the Moy system over the past week, with just 74 salmon reported which brings the total catch for the year to date to 5,290 salmon.
The Ridge Pool only produced 2 grilse for the week: one for Michael Bothwell, Northern Ireland on spinner and one for flyangler Tom Noonan from Tipperary.
Michael English, UK, was successful fishing the Mt. Falcon water catching 3 fish on fly, while Mark Salmon, Dublin, had two on spinner on East Mayo. Also on East Mayo, Brian White, Dublin, had a 4 lbs. grilse on fly.
It is hoped the fresher, wetter weather will see things liven up a little in the next few days so that anglers can look forward to a successful last month of this year's salmon season on the Moy.
Glencar Lake
Sligo Anglers Association held a competition on Glencar Lake on Saturday 27th August. A total of 16 anglers took part but conditions were quite poor on the day with a grilse lost and just one fish recorded at weigh in. Jim Entwhistle from Enniskillen was the lucky angler to win the competition with his 2.5 lbs. (42cm) sea trout taken on a Blue Zulu.  Despite the slack fishing the day out was enjoyed by everyone taking part in the competition
.
Boat and permits are available from Sligo Anglers Association for salmon and sea trout fishing on Glencar Lake. Contact: +353 (0)86 6062073.
Sea Angling
Killala Bay
Sea anglers Lars Berding and Arne Seiberlich from Hamburg, Germany, experienced some excellent boat and shore fishing along the North Mayo coast during the week.
They started off with two days on board charter skipper Donal Kennedy's boat Leah fishing Killala Bay. The weather was perfect on both days and, as a consequence, Donal was able to put them on the best drifts. The result was phenomenal with over 20 species caught over the two days. Amongst the fish caught were five species of ray, various flatfish including turbot and brill as well as grey, red and tub gurnard to name but a few.
Later in the week the two German anglers tried several shore marks along the North Mayo coast but it was Lacken Strand north of Killala that rewarded the anglers with several flat fish and two fine sea trout.
To book a day's fishing in Killala Bay contact Donal Kennedy on +353 (0)086 8174509 or visit www.dkennedyangling.net.
Related Articles
Read more from News