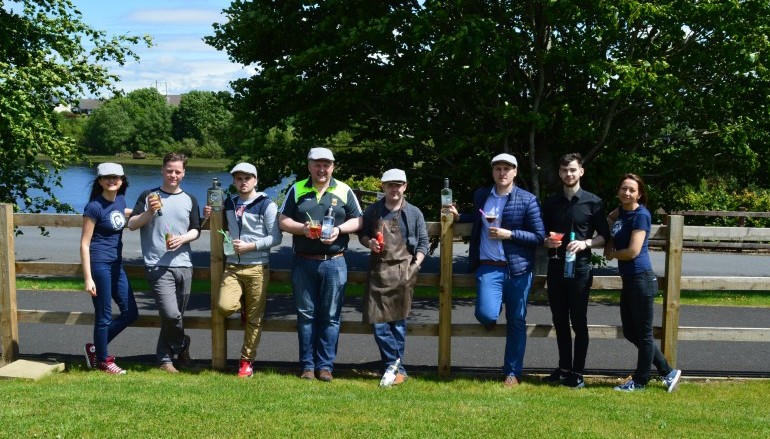 Food Fleadh Market Ballina postponed until 8th – 9th September due to Mayo GAA odyssey
Food Fleadh Ballina has since its 2014 inception become an established event in the Mayo calendar of festivals and events, building a reputation as one of the region's most enjoyable, family friendly events showcasing the best of North Mayo's food offering. However, in what are exceptional times for the county's Gaelic football team, the Food Fleadh Ballina committee and Ballina Chamber of Commerce have made the difficult decision to postpone this year's festival due to Mayo GAA's scheduled replay against Kerry on Saturday, 26th September. Food Fleadh Ballina has now been rescheduled for the weekend of 8th – 9th September.
Chair of Food Fleadh Ballina, Gerry Luskin explains the decision: "After a lot of soul-searching in light of the All-Ireland semi-final replay vs. Kerry, the Food Fleadh Committee has decided to postpone Food Fleadh Ballina until September 8th and 9th, in order to ensure the best possible outcome for participating businesses and a better experience for out visitors. The decision was not taken lightly; however, we felt that unfortunately, as a community-run event in football-mad Mayo, we are simply not in a position to compete with the incredible draw of Mayo GAA as they continue on their unprecedented journey. The county's involvement in this replay would significantly compromise attendance at the Food Fleadh Market, and will also place unforeseen demand on the hospitality businesses who partake in the market. Rather than compromise on quality for our businesses and attendees, we have taken the decision to postpone, with the hope that the rescheduled festival will deliver on its promise to be the biggest and best Food Fleadh yet."
Ballina Chamber's Mags Downey-Martin added: "As a Chamber of Commerce, Ballina Chamber has a responsibility to the businesses who give up their time to contribute to the success of this much-loved event and we want to ensure that it benefits them, and give the event the best possible opportunity for success. We also want to ensure that our visitors get the best possible experience on the day. Food Fleadh Ballina is about showcasing the best of Irish food, and we are already looking forward to the rescheduled Food Fleadh Market on Saturday September 9th. Any food businesses who may be interested in participating still have an opportunity to come on board, and of course, we wish the Mayo team and management the very best of luck in their much-anticipated replay against Kerry."
It is estimated that Mayo supporters made up at least 60% of the attendance at Sunday's game, which was attended by over 66,000 supporters. That equates to almost 40,000 people with a Mayo connection and implies that a significant proportion of the county's population of 130,000 made the journey to Croke Park.  A similar attendance is anticipated for the replay on 26th August, which throws in at 3pm.
The rescheduled Food Fleadh Ballina Festival will still retain the same great programme of events including the Saturday market under the unique cover in Ballina's Military Quarter, with its stalls, food demonstrations, a 'Ready Steady Cook' competition, children's cookery classes and craft workshops, the inaugural 'Yeast Meets West' Craft Brew fest, the 'Mayo On Stage' musical programme and cocktail-making demonstrations by award-winning mixologists.
Please note that the Whiskey Appreciation session with Rachel Nolan, of Rachel's Irish Adventures, will still go ahead this Friday 25th August at 8pm in Rouse's Bar as advertised.
Keep up to date with Food Fleadh events at Food Fleadh Ballina Facebook Page
ENDS
For more information contact:
Mags Downey Martin, Ballina Chamber and Tourist Office 085 1169766
Gerry Luskin, Chair Ballina Food Fleadh 086 8844928
Anne-Marie Flynn, Mayo North Promotions Office 087 9848459
The organisers of Food Fleadh Ballina want to showcase the very best of West of Ireland food – both restaurant and artisan produce – during the Food Fleadh Market. A limited number of stalls are still available for the rescheduled event on 9th September, and interested businesses are advised to call 096 72800 or email [email protected] immediately to reserve a space.
Related Articles
Read more from Uncategorised