Two-day Cannonball Quay Festival to attract thousands to Ballina
A festival of supercars, live music, and fantastic family fun
The famous Cannonball Ireland road trip roars back into Ballina on Saturday, September 7, bringing with it the sophisticated style, glamour, fun and comradeship now synonymous with this event, as it raises money for the Irish Cancer Society. To celebrate the Cannonball's return, the two-day Cannonball Quay Festival will take place on Saturday, September 7 and Sunday, September 8 at Quay Village, with a full programme of entertainment in place for the weekend.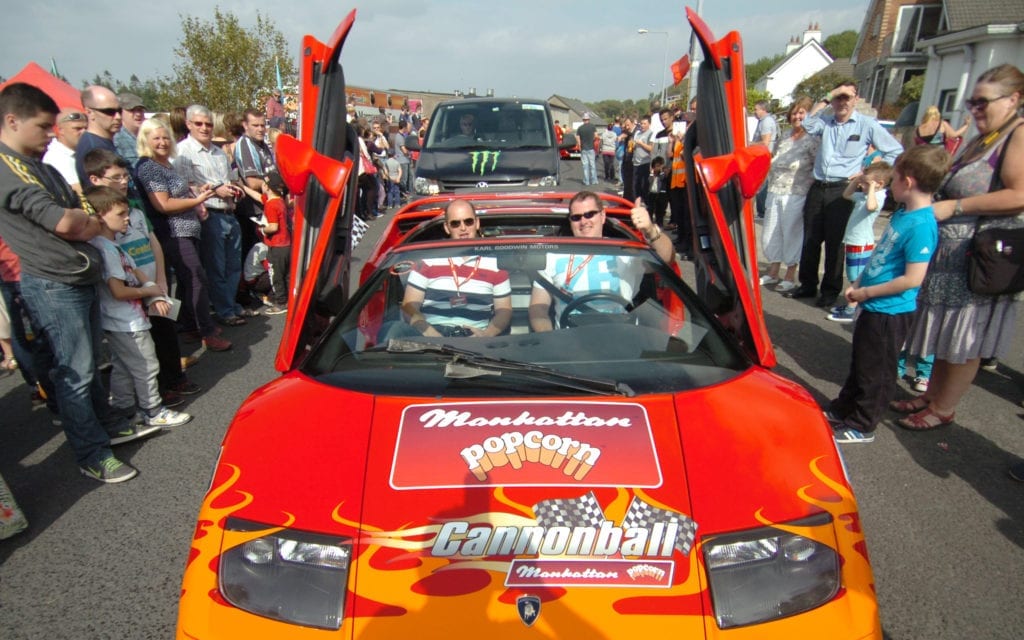 The Cannonball convoy is expected to arrive into Ballina at approximately 3pm on Saturday via the N26, proceeding through town to Quay Village for a brief stopover where members of the public are invited to join the fun, check out the cars, meet the drivers and celebrities and savour the unique atmosphere. Live music with The Dixie Micks (with very special guest, Tommy Fleming), and Maximus, as well as an air stunt display will keep all ages entertained throughout Saturday afternoon until 10pm at the Quay.
Cannonball founder Alan Bannon said: "We're really looking forward to returning to Ballina again this year. Ballina is always a favourite stop and if 2014 is anything to go by, we know it will be a great stage for this year's Cannonball."
On Sunday, September 8 from 1pm to 6pm, the focus will turn to family entertainment, with a full programme of live music and activities on offer for children of all ages, including zorbing, Ireland's largest climbing wall, kick darts, circus workshops, arts and crafts, food and street entertainment. Special guests will also include members of the Mayo football team. Live music featuring The Controversial Allstars, The White Gorillas and a trad session will continue until 8.30pm and the festival will close with a bang on Sunday night with a fireworks display over the River Moy.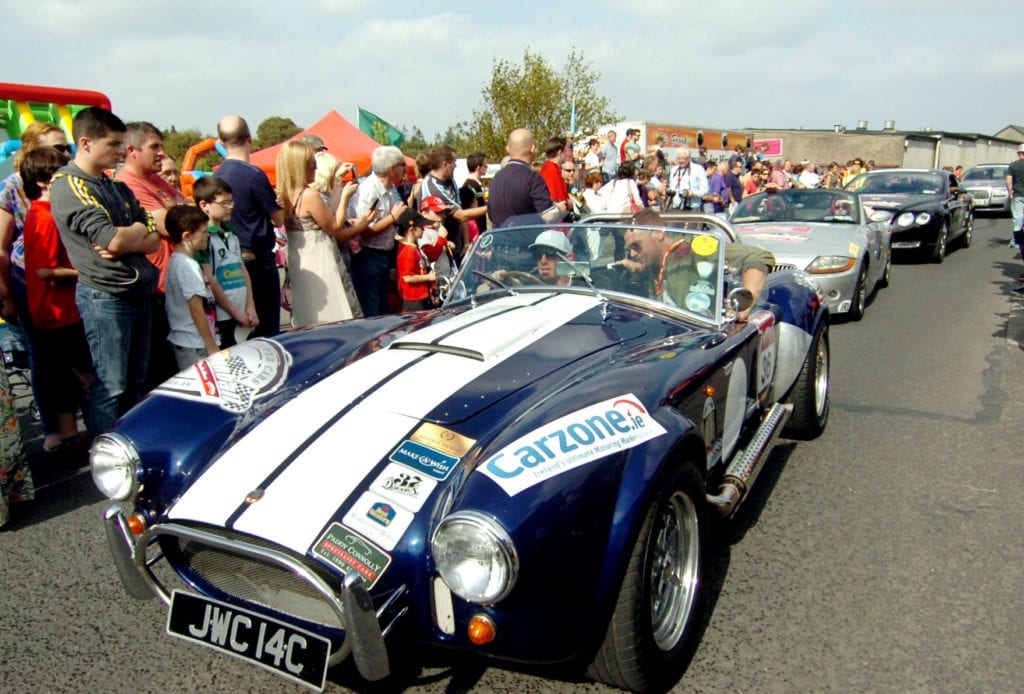 The Ballina community and An Garda Síochána will, as part of the event, honour the memory of the recently deceased Detective Garda Martin Mitchell, who himself was a past participant in Cannonball Ireland, and was instrumental in first bringing it to Ballina in 2014 and back in 2019. A vintage show will be held in his memory on Sunday, with funds raised on the day going to Croí.
Chairman of the Cannonball Quay Festival Jonathan Merrick said: "We hope the Cannonball Quay Festival will entice people from near and far to visit Ballina to support the Cannonball Run and to enjoy a weekend of family fun and festivities beside the River Moy."
The festival is being supported by a number of main sponsors, including Crockets Quay Bistro, BP Mitchell, Ballina Chamber of Commerce, Ballina Beverages and The Ice House hotel, as well as a large number of other businesses, both local and overseas, is expected to attract tens of thousands of attendees and generate upwards of €1.5m for the local economy.
Noel Regan of Crockets Quay Bistro said: "We're delighted to welcome Cannonball Ireland back to Ballina and to the Quay, and hope everyone will join us over the weekend to support these very good causes. We'd also like to sincerely thank the Quay community for their enthusiastic support of the event."
The Cannonball Quay Festival is also being supported by a number of other organisations including the Mayo North Promotions Office, Mayo and District Motorsport Club, Ballina Rugby Club, Ballina Lions Club, The Quay Residents' Association, River Moy Search and Rescue, The Moy Boat Club and Ballina Order of Malta.
Full information is available on the Cannonball Quay Festival Facebook page.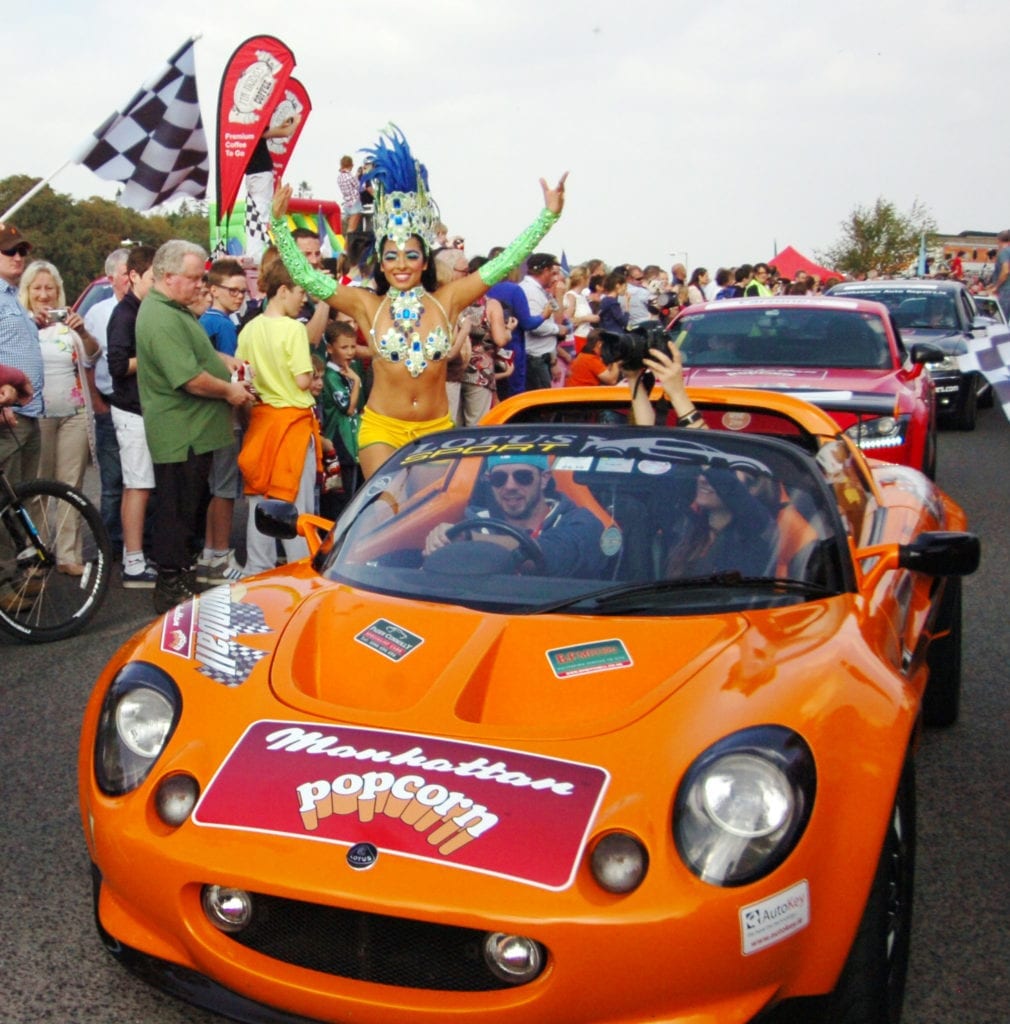 Related Articles
Read more from Uncategorised