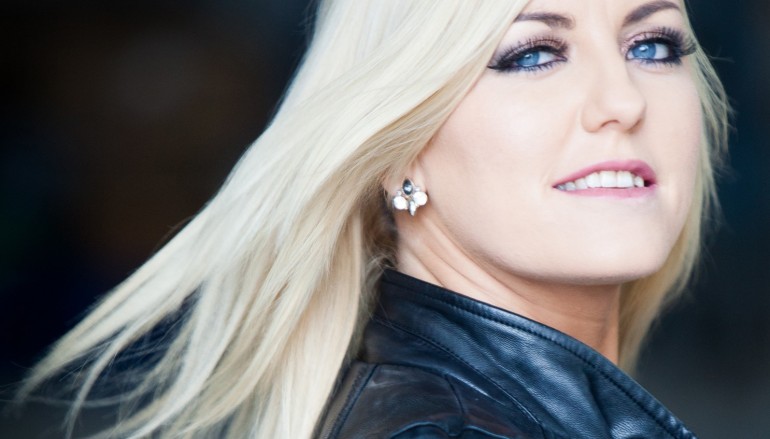 TV Star to help launch Ballina Mayo Day Tradfest
Ballina's Irish TV Country singer Pamela Gilmartin who has just been nominated for an Irish TV Country Music award is to launch the Mayo Manchester Mayo Day Tradfest Press launch in Ballina on Sunday 1 May. Pamela is just one of a host of stars lined up to perform at the Free event which is being staged in Dillons Courtyard. Ballina TD will officially launch the special afternoon at 3pm. To vote for Pamela in the Irish TV awards simply contact the Irish TV website and cast your vote free online, voting closes on 13 May.
Mayo Manchester are flying into Ballina, Mayo to stage the Press launch for their forthcoming Mayo Manchester Tradfest. The special free afternoon of Irish, Music, Song and Dance with dancers and musicians from Atlantic Rhythm, acoustic stars, Dennis McCalmount and Brian Duffy plus  host of surprise guests. The special event will be hosted by Dolores O'Boyle.
The Manchester based Tourism and Business group have joined forces with Failte Ireland, the Ballina Chamber, Mayo.ie and a number of performance groups in Manchester and Mayo to stage the annual 6 Day Irish, Music, Song and Dance festival which runs from Friday 29 July to Wednesday 3 August. With over 50 events being staged in and around Ballina the festival which is now in its second year has already received support from the Tourism Minister Michael Ring TD and the President of Ireland, Michael D Higgins.
Tony Hennigan from Mayo Manchester commented "We decided to stage this special free event to give people a taste of what is to come in the summer and to celebrate the worldwide Mayo Day. We want to try and meet as many venues and groups who want to get involved in this years event. If anyone cannot make the launch or would like further information they can email [email protected] or visit our website at www.mayomanchester.com "
"We would like to thank the Ballina Chamber and the Ballina Salmon Festival and all the performers and venues who have already shown their support, it makes it so much easier to stage such a festival to work when everyone works together."
As well as the Mayo Day celebration in Ballina, Mayo Manchester have organised a Mayo Day weekend in Manchester.
The fun kicks kicks off with a Tradfest launch on Friday 29 April at the Horseshoe Levenshulme which is being filmed by Irish TV.
The event features a host of award winning performers which include the Fianna Phdraig Pipe Band, the Reel Rhythm Dancers and a Trad session led by Grace Kelly and friends. Fred's Ale House in Levenshulme will stage a special Mayo Day exhibition which will feature events from Ballina to Beijing in China. Finally the Keegan Academy will stage a special family friendly Mayo Day Sunday afternoon fun day at the Chorlton Irish club. The Green and Red themed event will feature food stalls, bouncy castle, disco, Irish Dancing displays and a fun piping workshop with the Fiann Phadraig Pipe band.
For more information visit www.mayomanchester.com
Related Articles
Read more from Uncategorised