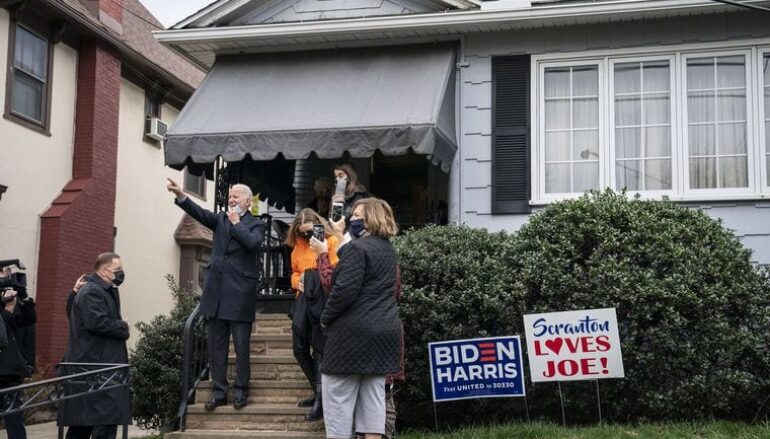 From Ballina to Scranton to the White House, Mags Downey Martin writes.
A direct descendent from Ballina, Co Mayo is about to become the 46th President of the United States of America!
And this is the real story of an Irish immigrant leaving Ireland to better his life, setting up home in North Pennsylvania, and nearly 200 years later, his off spring is now the president elect, this is truly a fairy-tale story.
Never was there such a genuine family connection with an American President or interest in the Presidents story. This is such a proud and emotional time for the people of Ballina, as President elect has family living in the town.
What is even more special is that the town President elect Biden spent the first ten years of his life in; Scranton PA, is the twin town of Ballina, with both towns still having strong family links and connections in 2020.
PJ Downey, my father was one of the founding members of the Sister City programme and travelled to Scranton for the first time in 1991, with my mother Peg and town council representatives. My Mum and Dad travelled to Scranton during the 90's on several occasions in an official capacity, and Scranton's public representatives also reciprocated with visits to Ballina.
And as the friendships developed between the two towns, the Downey family travelled to Scranton in various seasons and many occasions. The Irish American exchanges usually occurred in March to coincide with St Patricks Day celebrations in Scranton, with Scranton hosting the second largest parade in the US. Indeed such was the level of respect and friendship for both communities, my father even enjoyed a St Patrick's Day celebration known as PJ Downey Day.
And what a welcome they received, the Scranton people love the Irish, with most of North Pennsylvania communities being of Irish descent and further being of North Mayo descent, they loved my parents and they loved welcoming visitors from Ballina.
It's the stories of the families, the stories of the Mitchells, Clarkes and Collin's that intrigued my father, he thoroughly enjoyed listening to the Irish Americans share their tales of their great, great grandparents travels, their stories of where they originated from and how they came to be in America and further still in Scranton. And there are so many stories similar to that of President elect Biden. That's what makes it all the more poignant and yet unique to North Mayo and North Pennsylvania.
I believe PJ would be so proud for the people of Scranton, and in particular his very good friend and former Mayor of Scranton Jimmy Connors, who was one of the chiefs of Joe Bidens presidential campaign in Pennsylvania. Indeed Mayor Connors, as he is still referred to today, travelled to Ballina in 2010 and planted a tree to commemorate the strong links and relations between the twin towns, as well as erect a park bench in honour of PJ, on the canalside walk.
President elect Bidens win can only mean great things for Ballina and Co Mayo indeed on a political level, great things for the country.
With a steady number of American visitors already travelling to Ballina, North Mayo to research their genealogy, Bidens Presidential win certainly elevates the town and county onto a higher level of interest. It means American and European visitors who may not have ventured past Galway and into the North West of the country will now include Ballina in their itinerary, and those with interest in Presidential libraries and study can visit the Mary Robinson centre and the home of Ballina's second President!
This is a wonderful time for the town and with the 300th year anniversary of the towns establishment occurring in 2023, with celebrations and plans already in the pipeline, not only will the town expect to welcome many more visitors, we hope to welcome President elect Biden to Ballina on many occasions over his four year term.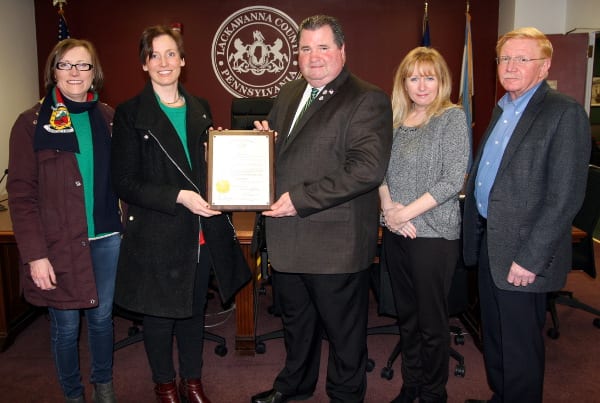 Related Articles
Read more from Blogs