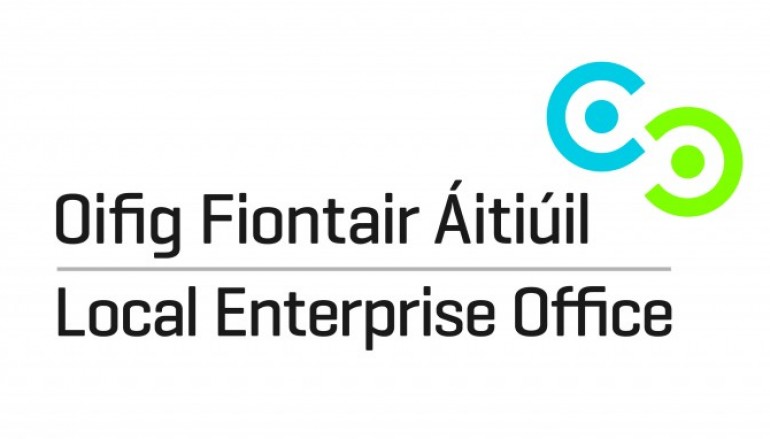 Local Enterprise Office Mayo Spring Summer training Schedule launched for 2019
Training courses offered by Mayo LEO
Everyone in business is well aware that if you remain static, you'll very quickly be left behind. Business practice continues to evolve with disruptive models and practices, new technologies come on stream every day and society continuously changes… how do you stay ahead?
Local Enterprise Office Mayo is determined to ensure that start-ups and young businesses in Mayo have access to the training and up-skilling support necessary to give them a fighting chance of survival in the challenging early years, and of prospering when they become more established.
With courses offered throughout the county, the new Spring Summer schedule has a series of training workshops in Ballina, with more to be added during the Autumn Winter schedule.
Training Schedule – Spring 2019
| | | | | | |
| --- | --- | --- | --- | --- | --- |
| Event | Dates | Duration | Cost | Venue | Tutor |
| Trading Online Voucher Information Seminar | Tuesday 15th, January | 7 – 9.30pm | Free | Westport Plaza Hotel, Westport | Alastair McDermott |
| Start Your Own Business | 31st January, 7, 14, 21, 28 Feb, 14 March 2019 | 6 Nights, 7:00pm – 10:00pm | €60.00 | Lough Lannagh Holiday Village, Castlebar | Padraig Considine |
| Search Engine Optimisation for your Website | Tuesday 12th Feb | 1 day workshop, 9:30am – 4:30pm | €30.00 | Lough Lannagh Holiday Village, Castlebar | Alastair McDermott |
| Customer Service Skills | Thurs 14th Feb | 1 day workshop, 9:30am – 4:30pm | €30.00 | The Leeson Centre, Westport | Anne Conlon |
| Book-keeping using Excel | Thurs 21st & Thurs 28th February | 2 day workshop, 9:30am – 4:30pm each day | €60.00 | Lough Lannagh Holiday VillageCastlebar | Padraig Considine |
| Facebook for Business – Beginners | Wed 20th Feb | 1 day workshop, 9:30am – 4:30pm | €30.00 | Breaffy House Hotel, Castlebar | Louise McDonnell |
| Sales & Selling Skills Workshop | Tuesday 26th February | 1 day workshop, 9:30am – 4:30pm | €30.00 | Lough Lannagh Holiday VillageCastlebar | Pearce Flannery |
| Using Social Media for your Business | Tuesday 5th March | 1 day workshop, 9:30am – 4:30pm | €30.00 | Park Hotel, Kiltimagh | Louise McDonnell |
| Trading Online Voucher Information Seminar | Tuesday 5th March | 7 – 9.30pm | Free | Lough Lannagh Holiday Village, Castlebar | Alastair McDermott |
| Start your Own Business | Wednesday 6th March; 13th; 20th 27th; 3rd April; 10th | 6 nights 7:00pm – 10:00pm | €60.00 | The Great National Hotel Ballina | Pearce Flannery |
| Boosting Productivity in your Business | Thursday 7th March | 7 – 8pm | Free | Breaffy House Hotel, Castlebar | Paula McNicholas |
| Marketing for your Tourism Business | Thursday 7th March | 1 day workshop, 9:30am – 4:30pm | €30.00 | Plaza Hotel, Westport | Barry Murphy |
| Facebook for Business – Advanced | Wednesday 13th March | 1 day workshop, 9:30am – 4:30pm | €30.00 | Lough Lannagh Holiday VillageCastlebar | Louise McDonnell |
| Facebook for Business – Beginners | Wednesday 20th March | 1 day workshop, 9:30am – 4:30pm | €30.00 | The Great National Hotel Ballina | Louise McDonnell |
| Lean for Micro(For enquiries & booking please contact [email protected]) | Tuesday 26th March | 1 day workshop, 9:00am – 5:30pm | €100 | Breaffy House Hotel, Castlebar | Paul McNicholas |
| Essential Tax, Vat, Cashflow, Debt Management | Thursday 28th March; 4th April; 11th, 18th, 25th 2nd May 2019 | 6 nights, 7:00pm – 10:00pm | €60.00 | Breaffy House Hotel, Castlebar | Padraig Considine |
| Marketing on a Shoestring | Tuesday 2nd April | 1 day workshop 9:30am – 4:30am | €30.00 | Breaffy House,Castlebar | Aisling Roche |
| Trading Online Voucher Information Seminar | Tuesday 9th April | 7 – 9.30pm | Free | Great National Hotel,Ballina | Alastair McDermott |
| How to plan & develop a website | Wednesday 10th April & 17th April | 2 nights, 6:30pm – 10:00pm | €40.00 | Plaza Hotel, Westport | Alastair McDermott |
| Facebook for Business – Advanced | Wednesday 17th April | 1 day workshop 9:30am – 4:30am | €30.00 | The Great National Hotel Ballina | Louise McDonnell |
| Effective Marketing for Small Business | Tuesday 23rd April, 30th Apr, 7th May, 14th, 21st, 28th May | 6 nights 7:00pm – 10:00pm | €60.00 | McWilliam Park Hotel, Claremorris | Aisling Roche |
| Start Your Own Business | Monday 13th May, 20th, 27th, 6th, 10th, 17th June | 6 nights, 7:00pm – 10:00pm | €60.00 | Plaza Hotel, Westport | Padraig Considine |
| How to create online marketing videos | Tuesday 14th May | 1 day workshop 9:30am – 4:30am | €30.00 | The Great National Hotel Ballina | Louise McDonnell |
| Trading Online Voucher Information Seminar | Tuesday 11th June | 7 – 9.30pm | Free | Lough Lannagh Holiday Village, Castlebar | Alastair McDermott |
| Trading Online Voucher Information Seminar | Tuesday 13th August | 7 – 9.30pm | Free | Leeson Enterprise Centre, Westport | Alastair McDermott |
| Trading Online Voucher Information Seminar | Tuesday 1st October | 7 – 9.30pm | Free | The Great National Hotel, Ballina | Alastair McDermott |
Further information at  https://www.localenterprise.ie/Mayo/  Contact  094 906 4299 [email protected]e
Related Articles
Read more from Blogs