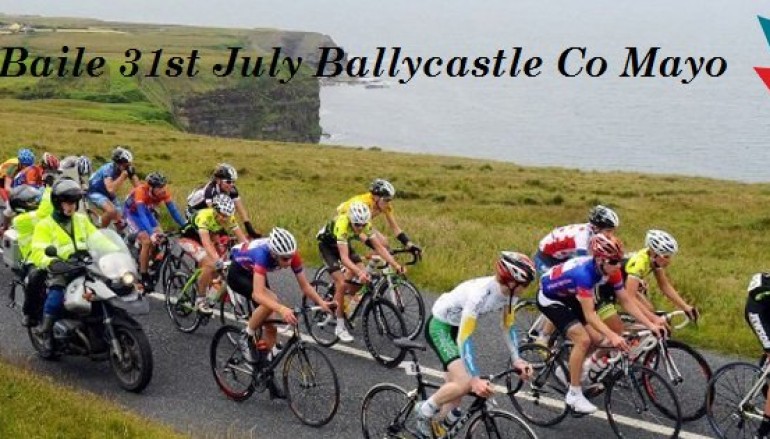 Giro de Baile an Chaisil returns for its third Year
Calling all cyclists, dust down the bikes as the Giro de Baile an Chaisil takes place Sun,31st July at 10:00am from Main Street Ballycastle Co Mayo
Hosted by Baile and Chaisil Cycling Club the Giro follows a wonderfully scenic course from Ballycastle Village right along the North Mayo Coast cycling right into the heart of Erris. Glancing Around you will see the rugged coastline of North Mayo with Céide and the Staggs of Broadhaven in the Distance.
Now in its third year the Giro de Baile has attracted cyclists from all across Ireland and the world who congregate on this beautiful part of North Mayo for our annual cycling event. But they don't do it in vain – they do it to raise funds for a series of good causes through a host of charities.
We are delighted to announce, and equally proud, that the nominated charities for the 2016
Giro de Baile are :
Naomh Padraig juvenile Gaa
Irish Cancer Society
St. Muredach's Cathedral Restoration Fund
Mayo Roscommon Hospice Foundation
Family Carers Ireland
We look forward, with your support, to helping them achieve their goals for 2016.
Don't forget for the best chance to secure a place for this year's event, Early Bird registration which remains open until 20th of April .The ride is not a race, it's a chance to enjoy a challenge with like minded people with Spectacular views through out the routes
You can expect the following for your entry fee:
• Choice of three challenging routes – 146 km, 60 km
Vintage and Family cycle will take place on Saturday the 30th
• Clearly marked routes with signage and marshals
• Route-cards and maps
• GPS routes
• HQ and Feed station with toilets. Food and drinks will be provided.
• Professional photography of the event
• Free food and drinks after your ride
• Free Car Parking
• Support Vehicles
• Professional Bike Service
• Rider Public Liability Insurance
• Shower and changing facilities
• Free Camping
We would strongly recommend entering before the day on www.girodebaile.com
Find us on Facebook Twitter and Instagram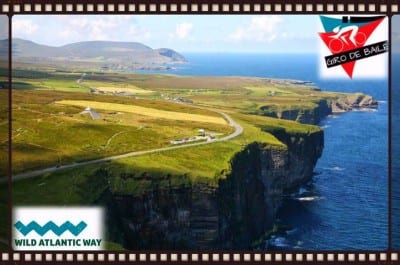 Related Articles
Read more from Uncategorised