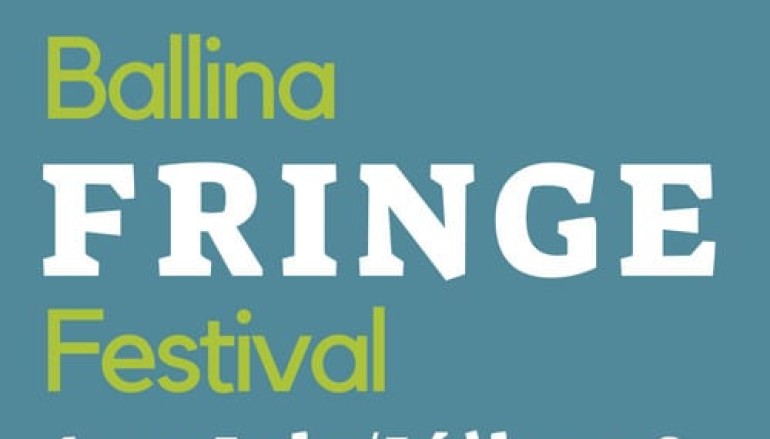 Ballina Fringe Festival -Along The Wild Atlantic Way

A newly-established week long arts festival, Ballina Fringe Festival will run alongside Ballina Salmon Festival programme from 6-15 July 2018.
Ballina and North Mayo have a proud heritage in the arts, and our rugged wild Atlantic landscape has provided the inspiration for countless artists through the years. Ballina Fringe Festival seeks to channel this creativity and enhance access to high-quality Arts content in Ballina and North Mayo in an ambitious, sustainable way over the coming years.
25 years after North Mayo saw the creation of Tír Sáile – the North Mayo Sculpture Trail, the largest public arts project undertaken in Ireland, the time is right to embark on a new celebration of our proud heritage. A small committee, with the support of Ballina Arts Centre has put together a small programme of carefully chosen events that will bring high quality arts content to new audiences in North Mayo.
It is the ambition of the committee to develop Ballina Fringe Festival into a distinctive identity and standalone event to be delivered outside of the peak tourism season, delivering a quality, invigorating and inspiring arts programme to new and existing audiences and enhancing our attractiveness as a region to potential visitors outside of the summer months.
We look forward to simultaneously welcoming our visitors to this beautiful region to experience life at the edge of the Europe along the Wild Atlantic Way, providing them with memorable experiences and in the future, developing content that will help them to explore the many ways in which this magnificent, unforgiving, landscape manifests itself in the arts.
 The flagship event of the festival, Crossing the Firebreak: An Exhibition by Donald Teskey is a rare Mayo exhibition of Teskey's 40-year artistic career, much of which has been inspired by his residencies at Ballinglen Arts Foundations and along the Wild Atlantic Way.  This exhibition, in association with the Oliver Sears Gallery runs 6-27 July at Ballina Civic Offices.
Also in the mix is a diverse and engaging programme of evening entertainment, blending a very special evening of live music by Paddy Casey (12 July) and an eclectic variety performance based on his newest novel Heartland by the always entertaining Patrick McCabe (13 July).  Poets Vona Groarke, Tom French and Eamonn Grennan from the Gallery Press stable will bring their award-winning work to Ballina Arts Centre on 10 Jul.  The inimitable Paddy Cullivan will shine a light on events of 1798 in his show The 10 Dark Secrets of 1798 – we always knew of the extraordinary tale of General Humbert and French Mayo, but what other secrets of that revolutionary year has history been hiding?
 Highlights of Festival
Full festival details are available on www.ballinafringefestival.ie and Facebook, with tickets on sale now.
Related Articles
Read more from Uncategorised