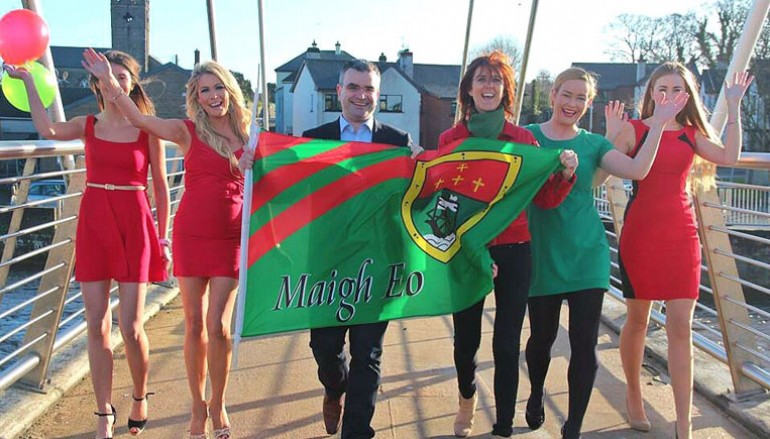 Mixed news for Ballina in 2016 General Election
Mayo has opted to return just one of the two Ballina sitting TDs to the Dáil in the recent General Election, with Fianna Fail's Dara Calleary retaining his seat and Fine Gael's Michelle Mulherin losing hers. The other seats were filled by Mulherin's party candidates, Taoiseach Enda Kenny and Michael Ring, with Calleary's running mate, Lisa Chambers taking the final seat for Fianna Fail.
After a lacklustre campaign, the election only came to life once the polls closed and it became apparent upon the release of the Irish Times exit poll results that the electorate had rejected the Fine Gael-Labour government. Fine Gael's campaign slogan, "Let's Keep the Recovery Going" failed to resonate with the public, many of whom have not yet felt the impact of the recovery in either their towns, villages or pockets. Fianna Fail subsequently made hay on a local and a national level, with 29 year-old Chambers becoming the youngest Mayo TD elected to the Dail since Enda Kenny himself was elected in 1974.
The redrawing of constituency borders meant that the five-seater Mayo constituency was reduced to four, with the county losing a chunk of voters in the south of the county to West Galway. Fine Gael's John O'Mahony became a casualty of that move, failing to retain his seat in his new constituency. The outcome of the election means that three of Mayo's four candidates are based within a 15-mile radius of each other in Westport, with just Calleary flying the flag for North Mayo.
The first challenge for the newly elected TDs is to decide on a government, with pressure now growing on Fianna Fail and Fine Gael to form a coalition in a vastly changed political landscape. Whatever the outcome, Calleary will be hopeful of playing a key role for Fianna Fail. Meanwhile Mulherin, who was first elected to Ballina Town Council in 1999, has vowed to continue her involvement in politics, claiming to have no regrets.
Indeed, given the volatile situation in which the country finds itself, it remains to be seen whether the election posters will even be in storage for long.
Image 1: Michelle Mulherin and Dara Calleary at the launch of Mayo Day in 2015 (Photo: Mayo.ie)
Related Articles
Read more from News