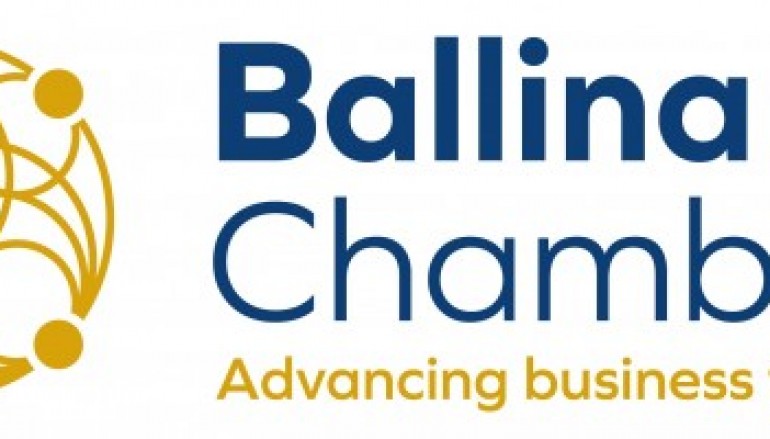 Ballina Chamber provides Export Documentation to National and International Businesses
Export Documentation
Some countries request a Certificate of Origin with imports. This document proves the place of growth, production, or manufacture of goods. Ballina Chamber provide two types of certificates of origin, a European Union Certificate and an Arab-Irish Certificate. Ballina Chamber is authorised to sign and stamp both of these documents.
Certificate Of Origin
What you are exporting and where you are exporting to will play a major role in determining the export documentation that you require. Ballina Chamber are officially authorised by the Department of Foreign Affairs & Trade and Chambers Ireland to issue and certify export documentation along with professional advice to experienced and new exporters at every stage of the exporting process. Documentation is a key element and Ballina Chamber can provide in-depth services for export documentation including
EC Certificates of Origin
Arab-Irish Certificates of Origin
INTERNATIONAL TRADE SERVICES
In addition Ballina Chamber provides online certification for EC Certs of Origin for exporters through their partner TradeCert.ie. Availing of this service couldn't be faster thanks to TradeCert's online application format. Simply submit your application online and we will email you to confirm approval and you then issue an EC Certificate of Origin right at your own printer.
WHAT IS A CERTIFICATE OF ORIGIN?
A Certificate of Origin is a document attesting that goods in a particular export shipment are wholly obtained or produced or manufactured or processed in a particular country (country of origin). Virtually every country in the world considers the origin of imported goods when determining what duty will be assessed on the goods or, in some cases, whether the goods may be legally imported at all.
Certificates of Origin are intended solely to prove the origin of goods in order to satisfy customs or trade requirements. Certificates of Origin should only be issued when they are actually needed, for example, in the following circumstances;
To meet customs requirements in the importing state
The customer/buyer/importer (consignee) requires it
To meet 'quota' or statistical requirements imposed by the importing country
To comply with the banking or trade finance requirements / letters of credit
The main forms of Certificates of Origin are:
European Certificate of Origin – Ballina provides this service
Arab-Irish Certificate of Origin – Ballina Provides this service
EUR 1 Movement Certificates
ATR Movement Certificates (for European Community trade with Turkey)
Help your business grow internationally by taking advantage of our unique contacts abroad and export services.
Ballina Chamber offers its clients Tradecert Services
Client uses Trade 

Cert C

ertificate Builder
Simply log in to your company's account and enter Certificate details. We provide plenty of help as you go along, such as saved consignors, consignees and other details. You can even copy previous certificates and edit as needed. Click submit, and your Application is at the Chamber. It's easy!
Chambers of Commerce authorise the Client's Certificate of Origin
Authorised Chamber Officials receive Applications into a queue for review. The Chamber can simply Approve and Certify documents with a few clicks. For those Chambers that use our Accounting and Tracking system, clicking Approve means they're done – the back office work is done automatically!
Clients can print out their official Certificate of Origin on their own printer
After Chamber Approval, your Certified document is returned electronically within our secure environment. You simply print your document, with the Chamber's official stamp and signature applied digitally. For those rare times you need a manually stamped and signed certificate, you have the option to request the Chamber to print your Certificate for return to your office.

Contact [email protected] or 096 72800 for further details.
Related Articles
Read more from News