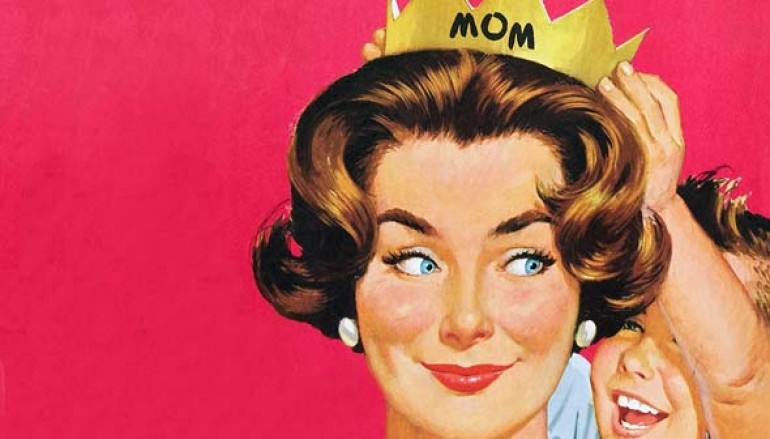 Mothering Sunday in Ballina
With Mothers Day just around the corner heres a little piece to get us thinking of the important role all mother's play in our everyday life.
Mother's Maintenance Manual
Many of us take better care of our cars then we do our mothers and yet we only expect our cars to last 5 or 6 years, but we expect our mothers to last for a lifetime. May be we need a maintenance manual for mothers so we would know how to take care of them at least as well as we do our automobiles. Here are some items that might be included in such a manual.
Engine:
A mother's engine is one of the most dependable kinds you can find. She can reach top speed from a prone position at a single cry from a sleeping child. But regular breaks are needed to keep up that peak performance. Mothers need a hot bath and a nap every 100 miles, a baby-sitter and a night out every 1,000 miles, and a live in baby-sitter with a one week vacation every 10,000 miles.
Battery:
Mother's batteries should be recharged regularly. Handmade items, notes, unexpected hugs and kisses, and frequent "I love you's" will do very well for a recharge.
Carburetor:
When a mother's carburetor floods it should be treated immediately with Kleenex and a soft shoulder.
Brakes:
See that she uses her brakes to slow down often and come to a full stop occasionally. (A squeaking sound indicates a need for a rest.)
Fuel:
Most mothers can run indefinitely on coffee, left overs and salads, but an occasional dinner for two at a nice restaurant will really add to her efficiency.
Chassis:
Mothers run best when their bodies are properly maintained. Regular exercise should be encouraged and provided for as necessary. A change in hairdo or makeup in spring and fall are also helpful. If you notice the chassis begins to sag, immediately start a program of walking, jogging, swimming, or bike riding. These are most effective when done with fathers.
Tune-ups:
Mother need regular tune-ups. Compliments are both the cheapest and most effective way to keep a mother purring contentedly. If these instructions are followed consistently, this fantastic creation and gift from God, that we call MOTHER should last a lifetime and give good service and constant love to those who need her most.
 To all Irish mothers, wherever you are: Má Mháthair Shona Dhuit – God bless you on Mother's Day
Resources:
Content: Chronicle of Celtic Folk Customs by Brian Day;
and also The Year in Ireland by Kevin Danaher.
Suggested Ideas for your Mammy this Mothering Sunday 26th March in Ballina
Cafferty Jewellers & Gift Centre, Tone Street, Ballina, 096 21048
Celebrating 40 years in business in 2017, Frank and his team know exactly what fabulous gifts and treats to give your Mammy this Sunday. Stocking a selection of nine carat gold jewellery,  pendents, bracelets, earrings and ladies watches, The Gift Centre is a haven of surprises not only for Mothers Day but for up and coming Communions, Confirmations, Christenings and Birthday presents.
What better way to treat you Mum than with a trip to The Ice House, at The Quay Ballina this Sunday or any day! Whether its a nice lunch by the River Moy, or a beauty treatment in its top class Spa, the Ice House has a very special Mothers Day gift prepared for your Mammy, click here for more information.
Visit this family owned business and choose the perfect piece of Jewellery for the most important lady in your life. Winters Jewellers have just introduced the Knight & Day Spring Summer 2017 collection, a statement gift for your Mammy.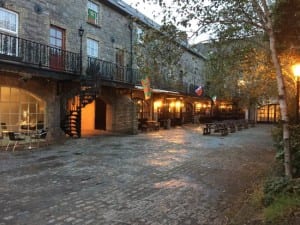 A tranquil atmosphere to relax and treat your Mammy to a very special Sunday lunch,   hopefully the sun will be shining in the beautiful Courtyard setting.
Ballina Photo Centre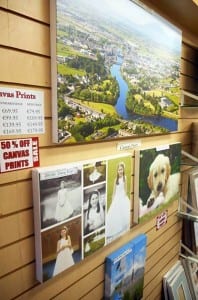 Ballina Photo Centre have a range of personalised items for Mothering Sunday including key-rings, mugs, jigsaws, bags and T-shirts. Take advantage of the ongoing HALF PRICE CANVAS SALE for something truly special and memorable.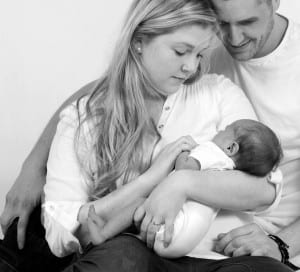 Treat your Mammy and family to a very special family portrait, Corinne also sells her own vouchers, you could then avail of Ballina Photo Centres half price canvas sale!!
Ballina Chamber of Commerce "Shop Local Gift Vouchers" are the perfect all year round gift idea. This gives you the opportunity to treat Mum while allowing her the freedom to choose where to spend the voucher. Vouchers are perfect for all sorts of occasions such as Birthdays, Communions, Anniversaries or as a simple "Thank You" to that someone special. The vouchers can be used in all of the above retail outlets in Ballina and are available for purchase in Ballina Chamber and Tourist Office, Pearse St, Tel 096 72800

Related Articles
Read more from Blogs