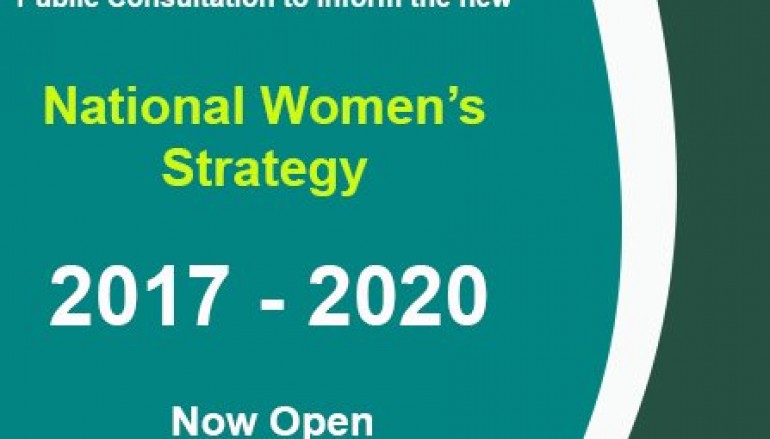 National Women's Strategy Public Consultation meetings
A public consultation on the forthcoming National Women's Strategy was recently launched by the Tánaiste and Minister for Justice and Equality, Frances Fitzgerald TD and the Minister of State with special responsibility for Equality, Immigration and Integration, David Stanton TD.
The new Strategy will set out Government policy on promoting equality and the empowerment of women and girls from 2017 to 2020. To help inform the new Strategy, members of the public, women's organisations, organisations in related fields and all interested parties are invited to give their views on a consultation paper.
Contributions will be accepted until Friday 27 January 2017 at 5pm. The consultation paper and details of how to submit contributions are available at www.genderequality.ie.
Public Consultation Meetings
People may also contribute their view at a series of public consultation meetings. The Department  are asking people who would like to attend to register their interest with us, with details given on www.genderequality.ie
The dates of these meetings are:
Sligo, Thursday 12 January 2017 from 10:00 to 13:00 (registration closes on 6 January at 5pm)
Athlone, Monday 16 January 2017 from 14:00 to 17:00 (registration closes on 11 January at 5pm)
Dublin, Wednesday 18 January 2017 from 10:00 to 13:00 (registration closes on 12 January at 5pm)
Link to Consultation & Consultation Paper: Public Consultation November 2016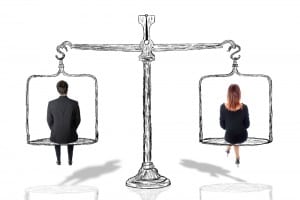 Related Articles
Read more from News