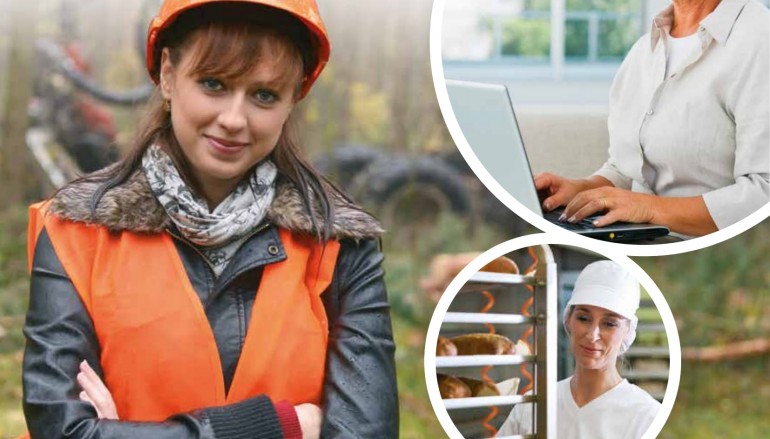 New Cycle of ACORNS – Support scheme for Female Entrepreneurs
ACORNS (Accelerating the Creation of Rural Nascent Start-ups), focuses on early stage female entrepreneurs, whose businesses are located in rural Ireland. The ACORNS initiative is supported by the Department of Agriculture, Food and the Marine.
ACORNS has launched a new cycle of the ACORNS programme, which will provide up to 50 entrepreneurs with the knowledge, support and networking opportunities to meet and even exceed their current aspirations.
The programme will run from October 2018 until April 2019.
Selected participants will be those who, on a competitive basis, best demonstrate their potential to advance their businesses and their commitment to fully engage in the initiative.
To register for the initiative, please visit www.acorns.ie and you will receive the application form to register.
Please find attached an overview brochure on the programme.
The closing date for receipt of the completed application form is 21 September.
If you would like to find out more about the initiative or have any questions about ACORNS, please feel free to contact ACORNS directly at [email protected] or phone the office at 01 8450770.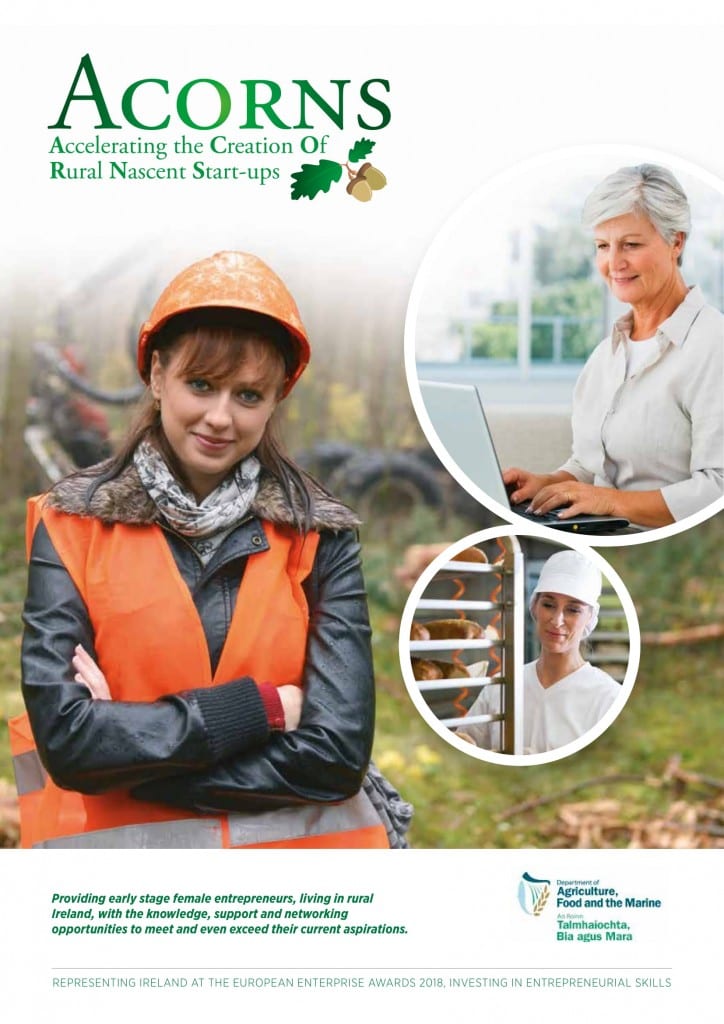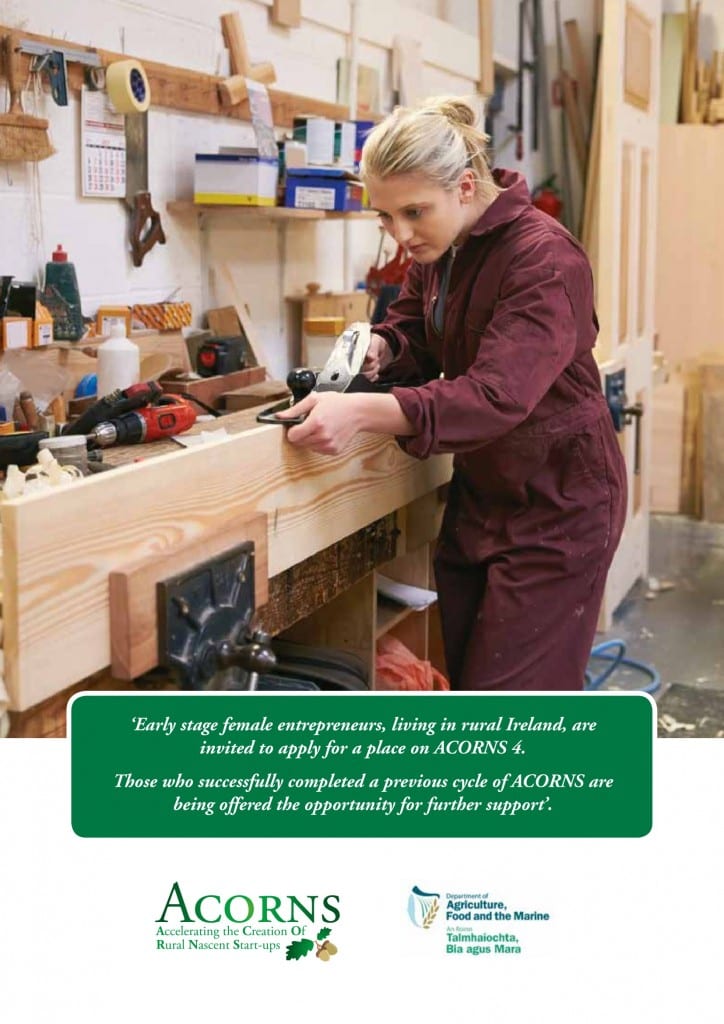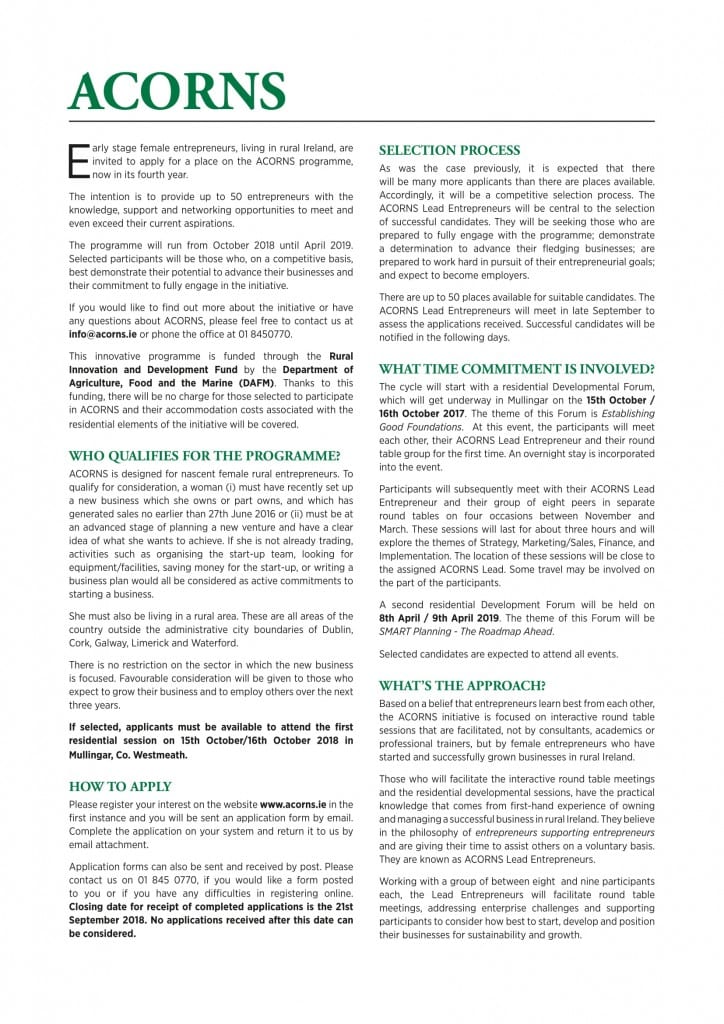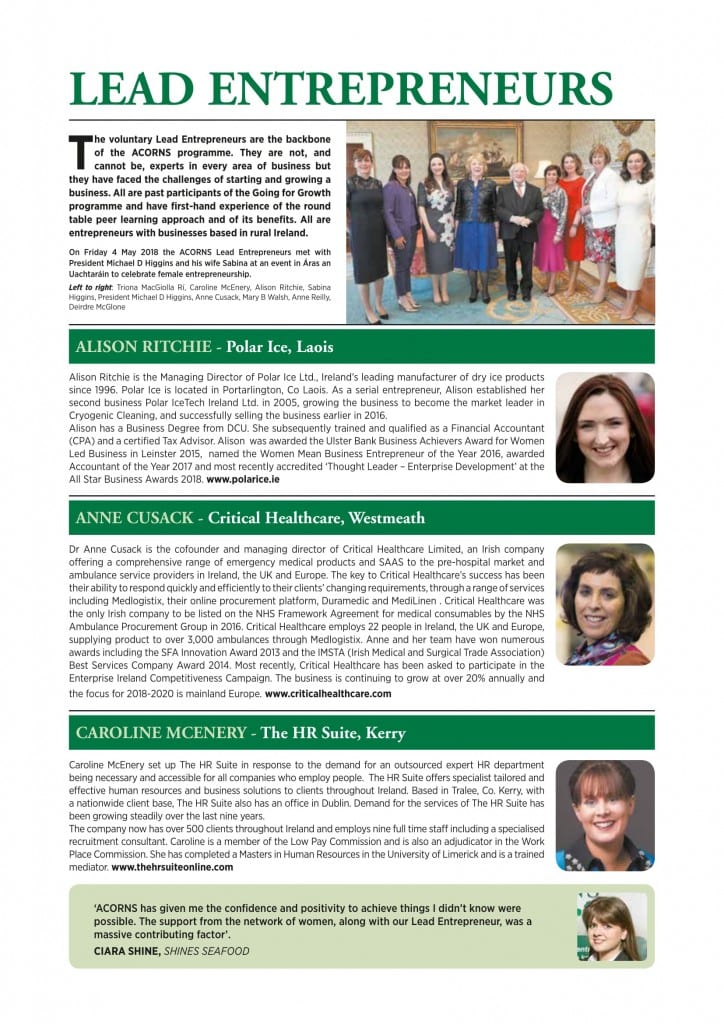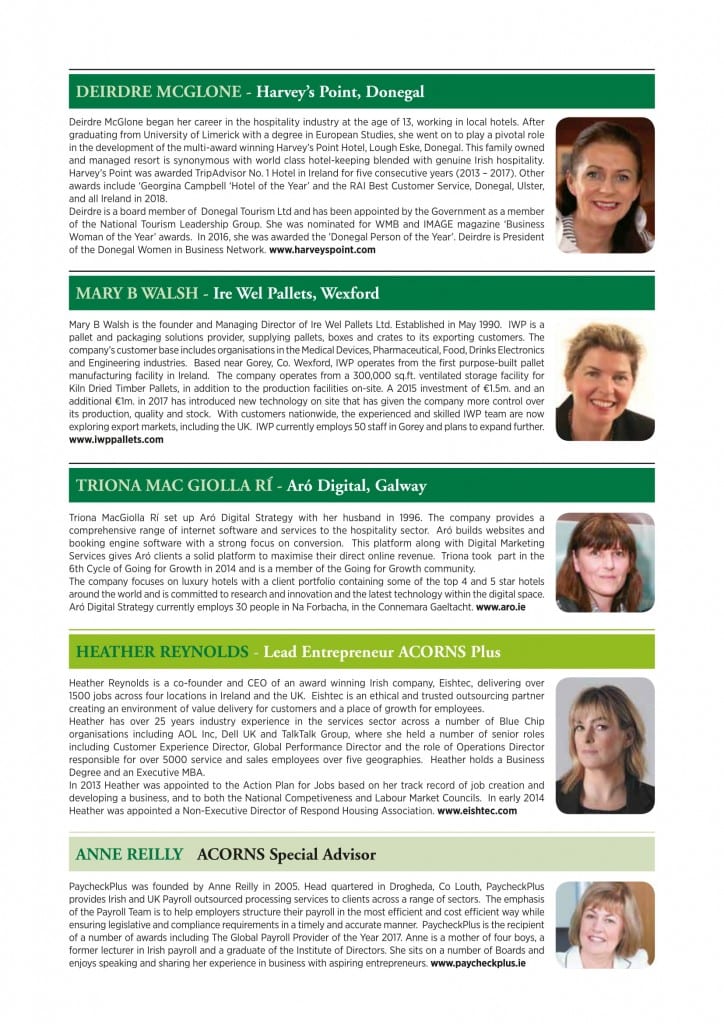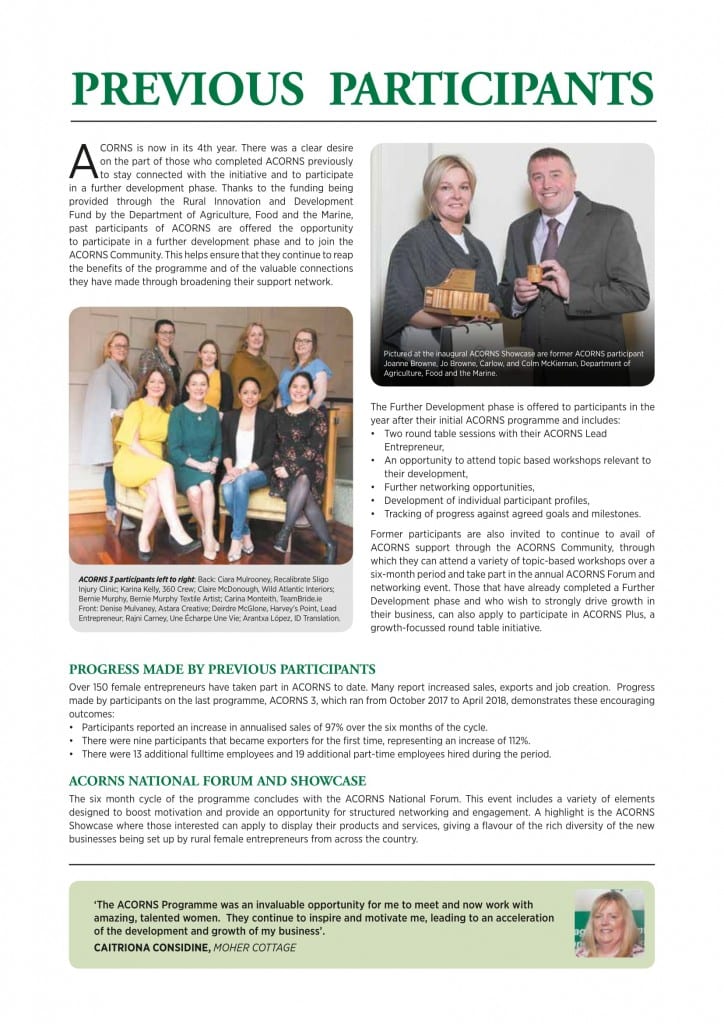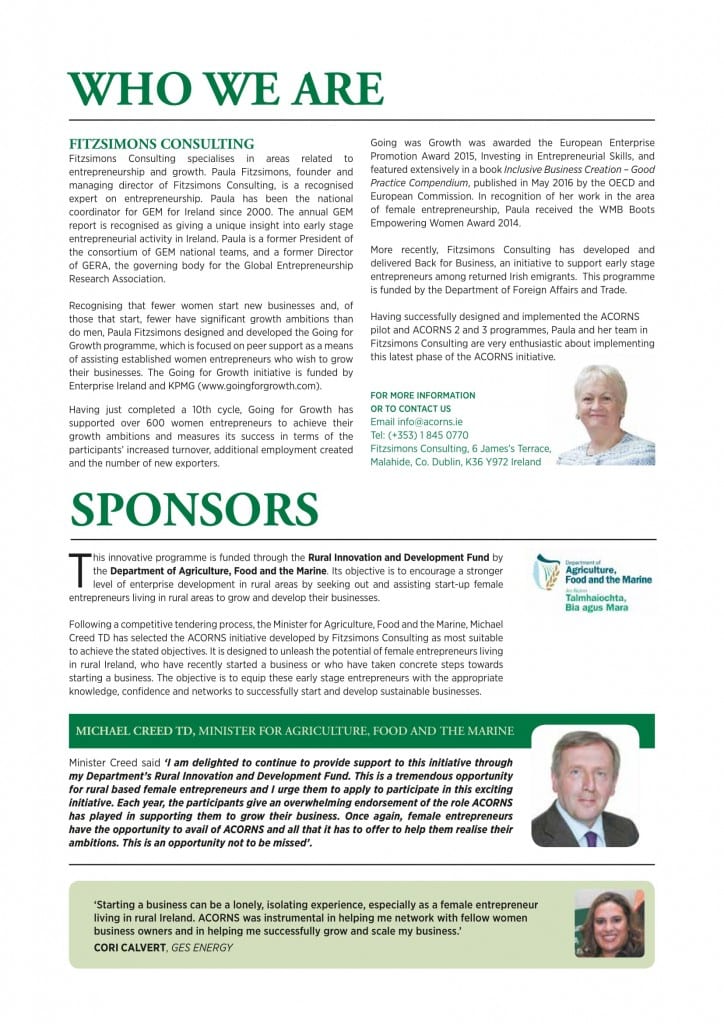 Related Articles
Read more from News