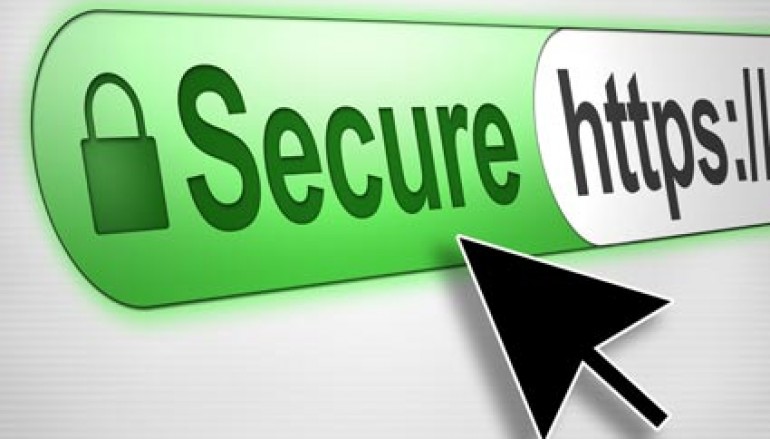 Golden Rules Safe Online Shopping

The Internet provides a safe and convenient forum for people to shop and communicate with friends and family.
And while Ballina Chamber of Commerce promotes and supports shopping locally with local retailers, people are now shopping on the internet.  Market research suggests that more and more people are conducting their shopping online with 30% of consumers expecting to use their mobile phone as their main shopping tool in the future1. December 2016 saw an increase of 15.4% in online purchases2 with over 50% of Irish people shopping online3, most of whom purchased or sold goods and services with no difficulty. However, in a small number of cases difficulties do arise and fraud results in users losing money or having their credit/debit card details being compromised.
Cyber Monday and Christmas is a time when consumers switch to online forums to get the last minute or cheap purchase. Goods that aren't available in stores can be found online, sometimes at cheaper prices; all of which increases the attraction of online shopping. Anyone shopping on the Internet should take greater precautions when purchasing goods online then they would when they purchase in shops. An online marketplace doesn't have the security of being face to face contact with seller in a known physical location.
Online Consumers
If shopping online, consumers should follow the 12 Golden Rules of Safe Online Shopping
The DO's
Only buy from trusted sources, shops or brands that you are familiar with
Use credit cards when purchasing things online
Make sure the data transfer is appropriately protected. Look for the padlock symbol
Think twice before allowing e-merchant stores to store your payment details
Be aware how to control the recurring charge if paying for a continuous service online
Always save all documents related to your online purchases.
The DON'Ts
If you are not buying a specific product or service, don't submit your card details
Avoid doing your online shopping at sites that don't use full authentication
Never send your Card number, PIN or any other card information to anyone by email
When purchasing something online from another person, do not send money up front
Never send your card details in an unencrypted email
Don't send money to anyone you don't know online
REMEMBER
Regularly check statements and transactions for any frauds or suspicious activity
Report suspicious transactions to your local Garda station and to your bank or card
Advice for Online Retailers
Retailers can also be the target of online frauds when it comes to purchases or goods online. Compromised credit cards of requests to pay for goods and services using money transfer services can result in significant losses for online sellers. To avoid those losses, some basic steps should be kept in mind by online retailers and private sellers.
Beware of any purchases of bulk items or large quantities of the items or random goods
Check any purchases of high-value goods or goods that can easily be resold
Be cautious with purchases using credit/debit cards issues overseas or in a different name than the purchaser
Check that delivery and billing addresses are the same.
Check addresses and usernames online using Google to see if any reports or complaints.
Require postcodes with addresses. Use Google maps to make sure the address is correct
Be cautious of bulk purchases of gift cards and guest logins rather than users creating accounts
Small cost purchases followed by larger purchases by the same user could indicate someone testing a compromised card
If you capture IP addresses check them online to see where they are registered. If the billing/delivery address is in a different country, this could indicate a problem.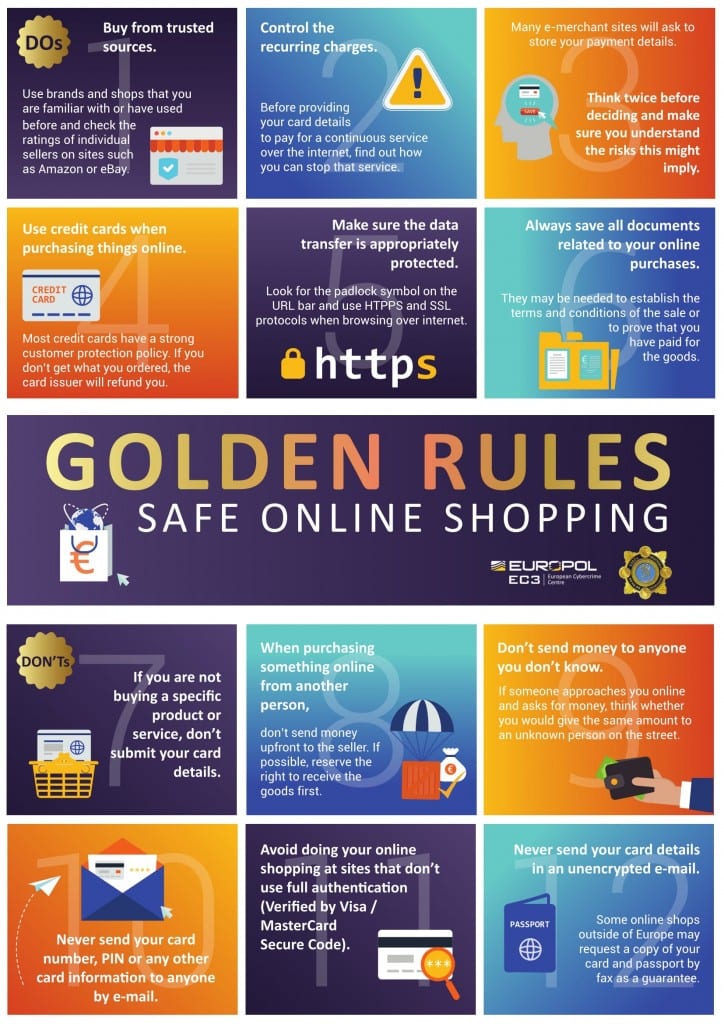 Further advice/information
www.europol.europa.eu for advice on crime and golden rules of safe online shopping
www.garda.ie for crime prevention advice and contact details of local Garda Stations
www.bpfi.ie for advice on banking and payments (or you bank's website)
https://thecai.ie/your-rights Consumer Association of Ireland re online shopping rights
Related Articles
Read more from News