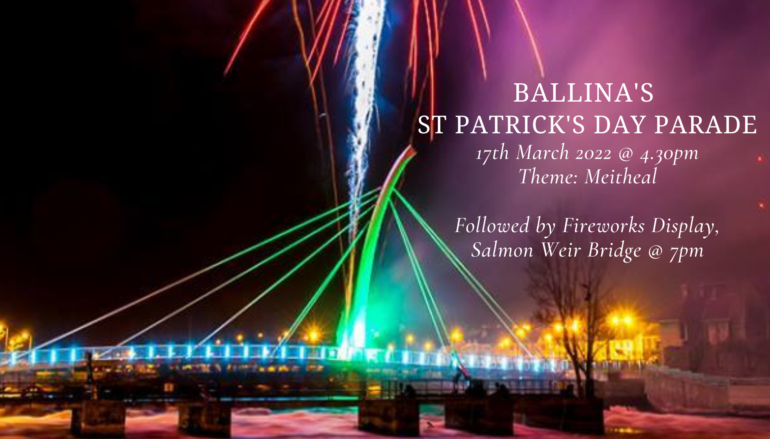 St Patricks Day Parade announced for Ballina
The St Patricks Day Committee are delighted to announce that Ballina St Patricks Day Parade returns after a three year break, with the last parade celebrated in 2019!
Ballina was the first town in the county to announce its festival parade, the same day the lifting of restrictions were broadcast across the country and has received a great response to the announcement thus.
Once public health measures were removed, this gave the organisers the faith to start planing a parade on St Patricks Day, with other events also announced in Ballina including the 57th Ballina Salmon Festival, planned for 10th – 16th July!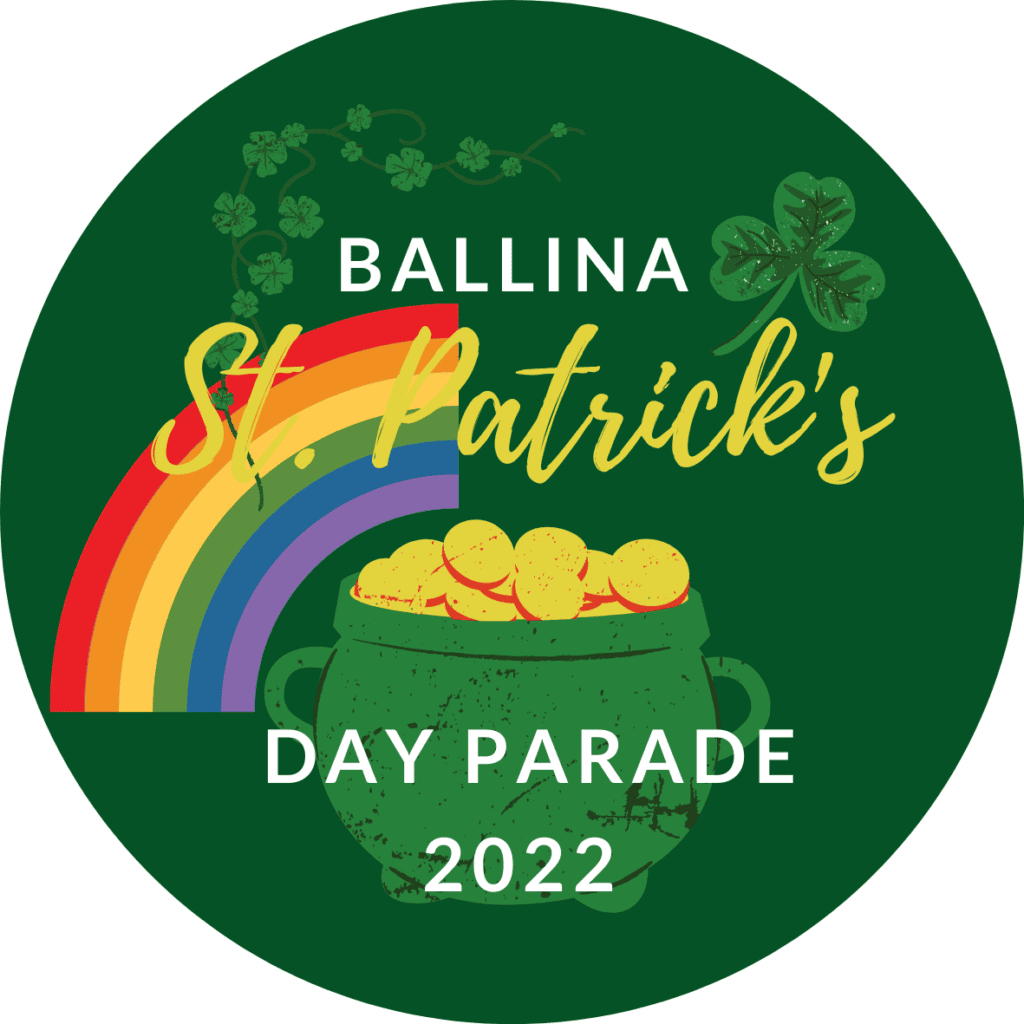 The organisers are inviting everyone to Join in this year's St Patricks Day in Ballina on Thursday 17th March, from 4.30pm!
After a three-year gap, the community is delighted to be planning a parade in Ballina in 2022.
Brian Hopkins, St Patricks Day Parade Chairpersons says;
"We aim to bring the streets of Ballina alive with music, colour, tradition, and history, as we celebrate the great community groups, sporting clubs, businesses and those who give selflessly to help our community over the last years of the global pandemic.
With that in mind the St Patricks Day Parade's theme is Meitheal."  
Anyone who wishes to participate in this year's parade, can complete the St Patricks Day Parade Application Form at this link
https://forms.office.com/r/7LAYXrvy33
or scan the QR code and complete the application form!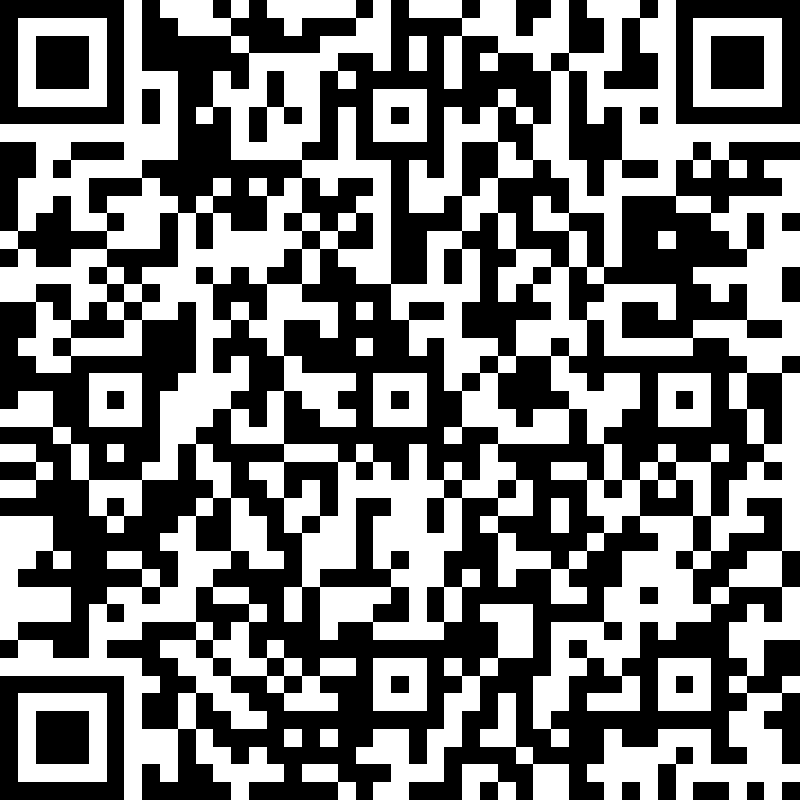 Following on from the parade, commencing at 4.30pm and following the traditional route of Convent Hill, down through Garden St, onto Bridge St and finishing off outside the Mary Robinsons Centre, St Patricks Day Fireworks display kicks off at 7pm overlooking the Salmon Weir Bridge. In between the parade and fireworks families and visitors can stay in town, and enjoy the facilities of the cafes, restaurants, hotels and bars and look forward to a fireworks extravaganza !
For further details contact Ballina Tourist Office 096 72800 or email [email protected]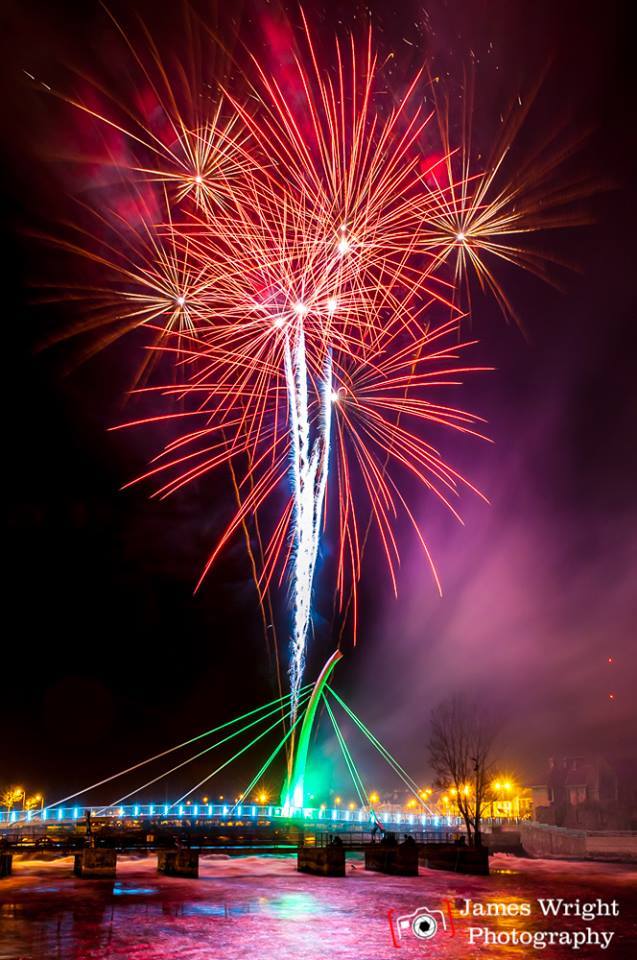 Related Articles
Read more from Uncategorised