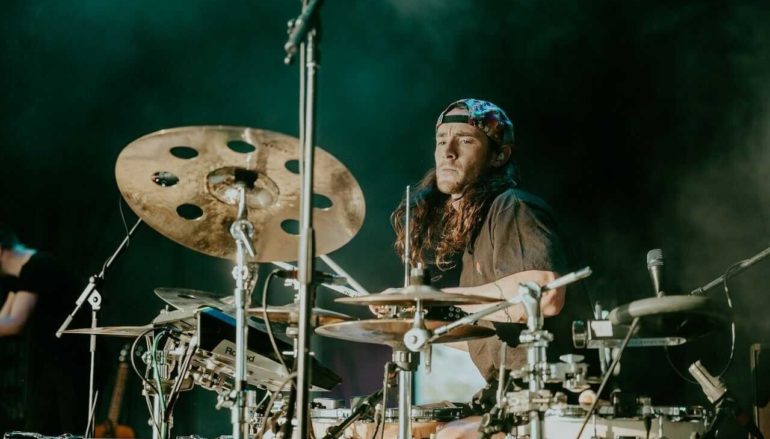 Summer Programme kicks off at The Core
Young musicians aged 12 to 18 will have the opportunity to engage in a plethora of musical activities this summer including camps, clinics, workshops and a multitude of performance opportunities across the county.
The schedule (which is available on www.TheCoreMayo.com/Summer2019 ) is absolutely jam packed and will feature special guest tutors, facilitators and professional musicians. In fact this week features Micheál Quinn who recently performed on the Ellen Show. Micheál is stopping by in between international tour dates with Irish star Dermot Kennedy to give a special performance, share his knowledge of the industry and provide tips and tricks for young musicians at The Core on Wednesday 19th June at 1pm. 
Other activities this week include a Jamming workshop on Tuesday 18th at 11am where young people will play music together in a group under the guidance of  Music Generation Mayo tutors. This is open to all instruments, singers and genres of various ability as the aim is to learn from one another,  try out new instruments and enjoy playing together in a group. There will also be a Blues/Jazz/Trad fusion workshop featuring respected Mayo musicians Ciara O'Donnell (BIllow Wood, Flat Out) and Mervyn Sayers on Thursday 20th at 11am
This is only the tip of the iceberg though as the summer ahead is bursting with more activities which take place within the Ballina Arts Centre. There is something for everybody this summer at The Core. For a full list please see wwwTheCoreMayo.com/Summer2019
For more info and booking please contact [email protected] / 0877485954 or visit www.TheCoreMayo.com
Related Articles
Read more from News