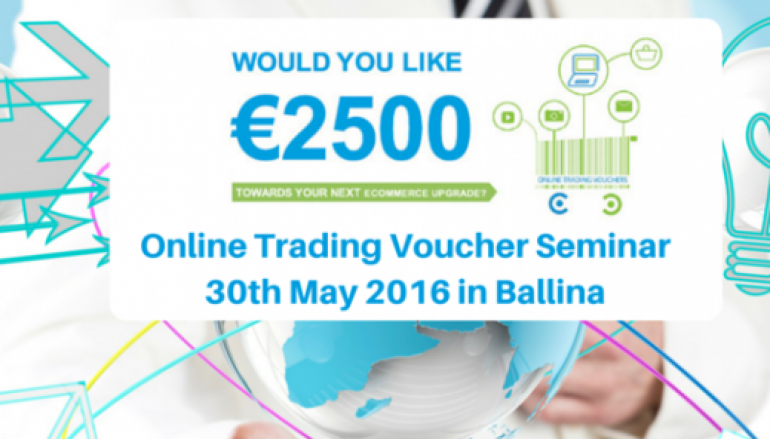 Trading On Line Voucher Seminar – Ballina 30th May
A seminar outlining the benefits of Online Trading Vouchers and how to apply for same is taking place in the Great National Hotel Ballina (formally Hotel Ballina), on the 30th of May from 7pm to 9:30pm
The Online Trading Vouchers can be used for the development or upgrade of an e-commerce website such as implementing online payments or booking systems.
Other usage includes; purchase of Internet related software, online advertising, development of an app, implementation of a digital marketing strategy, consultation with ICT experts for early stage adopters of online strategy, training/skills development specifically to establish and manage an online trading activity.
To reserve your place at the seminar, please click here.
For more information about the scheme and availing of a Trading Online Voucher, please do not hesitate to Local Enterprise Office, Cedar House, Castlebar, Co Mayo 094 9047473
Related Articles
Read more from Uncategorised