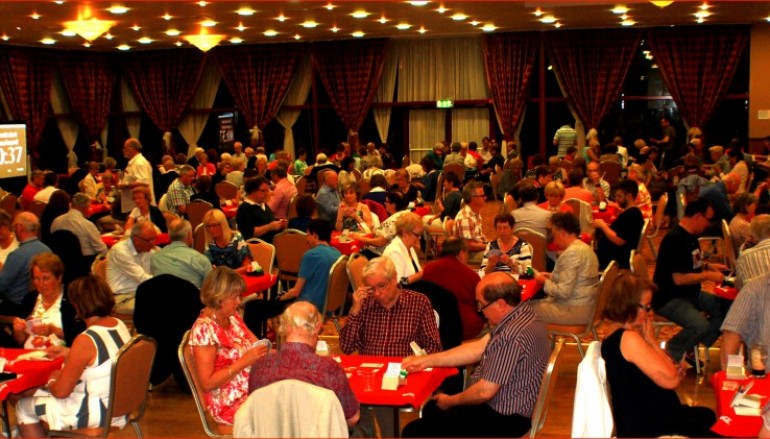 Ballina Bridge Congress Celebrates 40th Anniversary
Ballina Bridge Congress is proud to be celebrating 40 years of bringing people together in Ballina to enjoy and play Bridge.
Running from Friday 8th July to Sunday 10th July at the Great National Hotel Ballina, this years congress promises to be especially poignant, with special emphasis on remembering the congress founders who have since passed away.
Ballina Bridge Congress President Richard White states;
'We welcome you all to Ballina Bridge Congress 2016.
Our special welcome to Mr. Pat Duff, National President CBAI, and to Mr. Colm Gallagher, Regional President CBAI. I would like to take this opportunity to congratulate our congress founders, especially the late Mr Anthony Kilcullen, the late Mr. John Lowry and also the late Mrs Rita de Vere Durcan. Mr. Aidan Cleary was first Congress President and Mr. Joe Moran was on the original committee, becoming President in 1984.
Mrs Betty Gormley, President in 1978 and in 1997, who has served on the congress committee since its inception, we thank for her continued support over the years.
A special word of thanks to all our past Presidents, Hon Secretaries, Hon Treasurers and Master Point Secretaries, and to Ballina Bridge Club members for their commitment over the years. We very much appreciate the hard work of our Congress Secretary/Entries Secretary, Mr Vincent McMahon and our Treasurer/MP Secretary Mrs Mary Gilvarry.'
Entries Secretary: Mr Vincent McMahon, 096 72290
Click on Congress Programme for further information.
Related Articles
Read more from Uncategorised