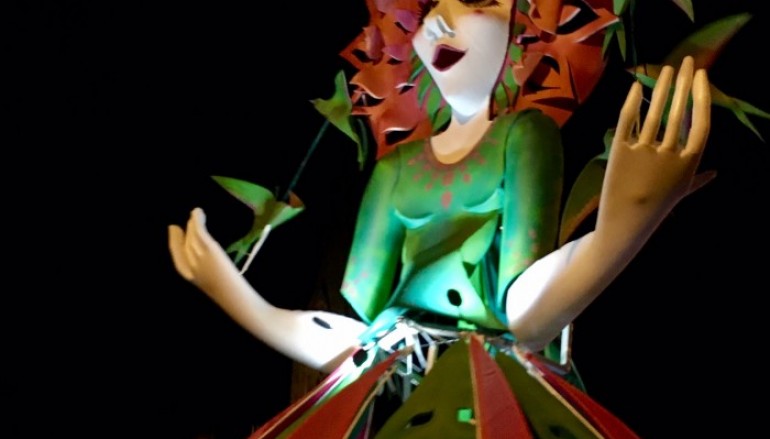 Ballina Salmon Festival returns for its 54th year from 8th – 15th July 2018
Now in its 54th year, Ballina Salmon Festival is one of the West of Ireland's longest running family festivals, attracting crowds of over 250,000 annually to the North Mayo Capital. This year's festival takes place from 8th – 15th July and promises a programme packed full of fun for families and the culturally curious.
Ballina, with its strong fishing heritage is known today as the 'Salmon Capital of Ireland' – hence the name! And this year the festival is returning to its roots with some great river-themed events. The team at Ballina Salmon Festival is proud of its diverse programme, community ethos and family focus.  One third of our festival's programme is dedicated solely to children, making Ballina the perfect holiday destination for visiting families during festival week. New events are introduced annually to keep the festival fresh and exciting.
Ballina Salmon Festival aims to celebrate Ballina life along the breath-taking Wild Atlantic Way – our past, our present and our future. We aim to showcase Ballina and the stunning natural beauty surrounding us in the North Mayo region to the world.
In working with our local artists, musicians and volunteers, we wish to celebrate in our diverse festival programme our talents, our culture, our heritage and our unique status as the Salmon Capital of Ireland. Ballina Salmon Festival is a time to welcome home our Mayo diaspora and open our arms to new visitors. It is our wish that if you arrive as a stranger, you leave as a lifelong friend.
Ballina Salmon Festival takes place from 8th – 15th July 2018, and a full programme of events is due to be announced very soon.
Visit www.ballinasalmonfestival.ie for more information.
Related Articles
Read more from Uncategorised