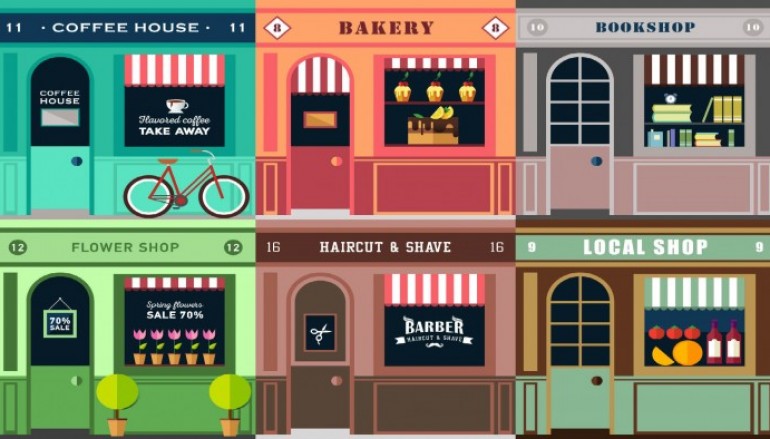 'Local on Line' Now is the time to get your Business Online
Local Enterprise Office (LEO) Mayo is participating in Local Enterprise Week, a national LEO initiative aimed at stimulating business activity locally, from 5th – 10th March 2017, and as part of this week, have launched Local on Line, the flagship event of the week.
Time poor, perceived better value for money, convenience, availability of technology – whatever the answer – the reality is consumers are purchasing more online resulting in a change to traditional retail/service provision.
Learn what exactly is happening and how your business can become part of this consumer spend at this event from speakers including:
Jeff Caselden, former General Manager, Amazon Data Services Ireland Ltd;
Alastair McDermott – Website Doctor;
Noreen Henry – GMIT;
Carraig Donn
Mulloys Pharmacy
SCHU-IT
Mayo Chambers and Ballina Chamber of Commerce urges all SME's to attend this free event.
Brian Hopkins, Chairperson of Mayo Chambers and PRO with Ballina Chamber states "Local Enterprise Office 'Enterprise Week' is a great opportunity for those budding entrepreneurs to see what support is available to them. Local on Line is also a fantastic event to illustrate the opportunities available to existing and established business especially retailers.'
Brian also states 'According to figures from Ireland's domain registry, IEDR, 37 per cent of Irish small and medium enterprises have no online presence, while 91 per cent can't process online sales.  As a result Irish retailers, are losing out to potential sales opportunities  by not having the ability to process online sales and lose out on business to international and UK retailers. Everybody needs an online prescience!'
Local on Line Event facilitated by Noel Davidson, Entrepreneurs Academy along with information stands to assist you on getting and maintaining a strong presence on line.
This event is FREE but you are required to Register: Click Local on Line to register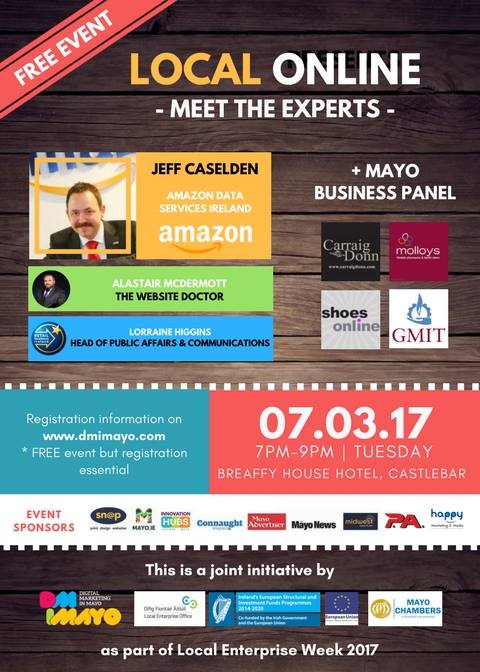 Further information contact Ballina Chamber of Commerce 096 72800
Related Articles
Read more from Uncategorised