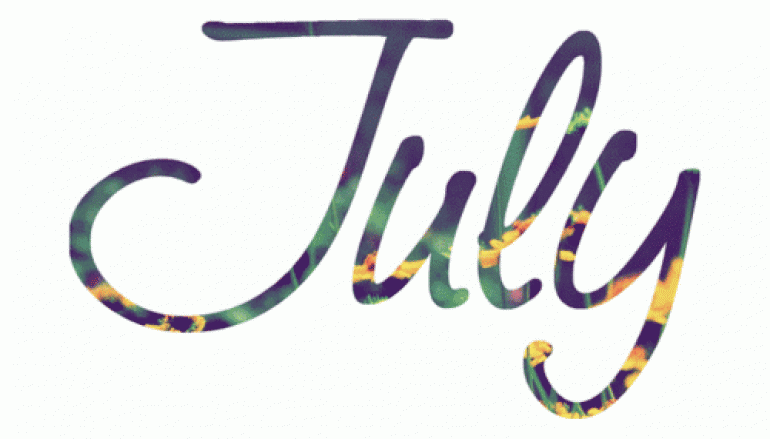 Festival's take-over July in Mayo North Area
FROM NORTH, SOUTH, EAST, WEST AND OF COURSE OVERSEAS THEY TRAVEL IN THEIR DROVES TO REACH ONE DESTINATION  "BALLINA"
Lets Start at the Beginning ( Of July that is ) 1st July — Moy Estuary Sea Trout and Angling Club
Fishing Competition Sun 1st July
The next Moy Estuary Sea Trout Angling & Boat Club Fishing Competition will take place on:
Sunday 1st July 2018
If any member would like to sponsor a prize please contact Judd Ruane.
Trophies of the day:
Alice Campbell Memorial Cup | Club Cup sponsored by Quay Bistro
Registration @ New Jetty 9am to 10am
Weigh-In @ New Jetty closes at 6pm sharp
No bags accepted after this time.
Price-giving in Crockets Quay Bistro @ 7pm
Finger Food sponsored by Crockets Quay Bistro
Approx Tides (Inishcrone)
Low Tide: 01:58 (0.61m)
High Tide: 08:46 (3.36m)
Low Tide: 14:10 (0.82m)
High Tide: 20:58 (3.51m)
Entry Fees: €10.00,  Juniors (U-14) €5.00
---
A newly-established week long arts festival, Ballina Fringe Festival will run alongside Ballina Salmon Festival programme from 6-15 July 2018.
Ballina and North Mayo have a proud heritage in the arts, and our rugged wild Atlantic landscape has provided the inspiration for countless artists through the years. Ballina Fringe Festival seeks to channel this creativity and enhance access to high-quality Arts content in Ballina and North Mayo in an ambitious, sustainable way over the coming years. 25 years after North Mayo saw the creation of Tír Sáile – the North Mayo Sculpture Trail, the largest public arts project undertaken in Ireland, the time is right to embark on a new celebration of our proud heritage.
A small committee, with the support of Ballina Arts Centre has put together a small programme of carefully chosen events that will bring high quality arts content to new audiences in North Mayo. It is the ambition of the committee to develop Ballina Fringe Festival into a distinctive identity and standalone event to be delivered outside of the peak tourism season, delivering a quality, invigorating and inspiring arts programme to new and existing audiences and enhancing our attractiveness as a region to potential visitors outside of the summer months.
We look forward to simultaneously welcoming our visitors to this beautiful region to experience life at the edge of the Europe along the Wild Atlantic Way, providing them with memorable experiences and in the future, developing content that will help them to explore the many ways in which this magnificent, unforgiving, landscape manifests itself in the arts.
For more information visit: Ballina Fringe Festival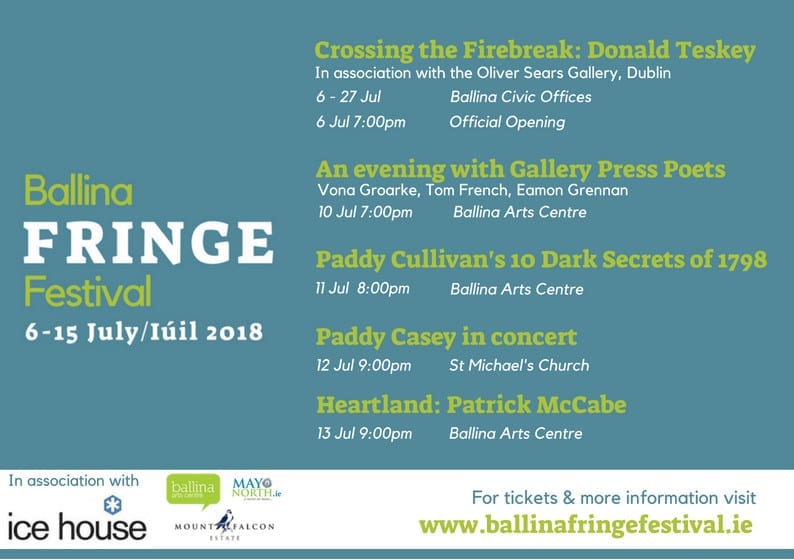 ---
One of the largest, family-friendly, fun festivals in the West of Ireland along the Wild Atlantic Way. A week you won't want to miss!
Ballina Salmon Festival first took place in Ballina in 1964, and was at the time called the 'Moy Salmon Festival', based on the fact that Ballina was home to one of the best rivers in Ireland, with the best fishing waters and salmon in the country. This is of course the case to this day!
In time, the festival was renamed the 'Ballina Salmon Festival', and today it remains one of the highlights of the summer months in the West of Ireland. Every year over 200,000 people descend on the North Mayo capital to enjoy our fantastic, community-based family-friendly festival.
The Ballina Salmon Festival is particularly proud of its family-centered focus.  One third of the festival's entire programme is dedicated solely to children.
The action-packed programme also includes old favourites like, Heritage Day, Mardi Gras and the Fireworks Display, along with river-based events like fishing competitions and raft races. New events are introduced annually to keep the festival fresh and exciting.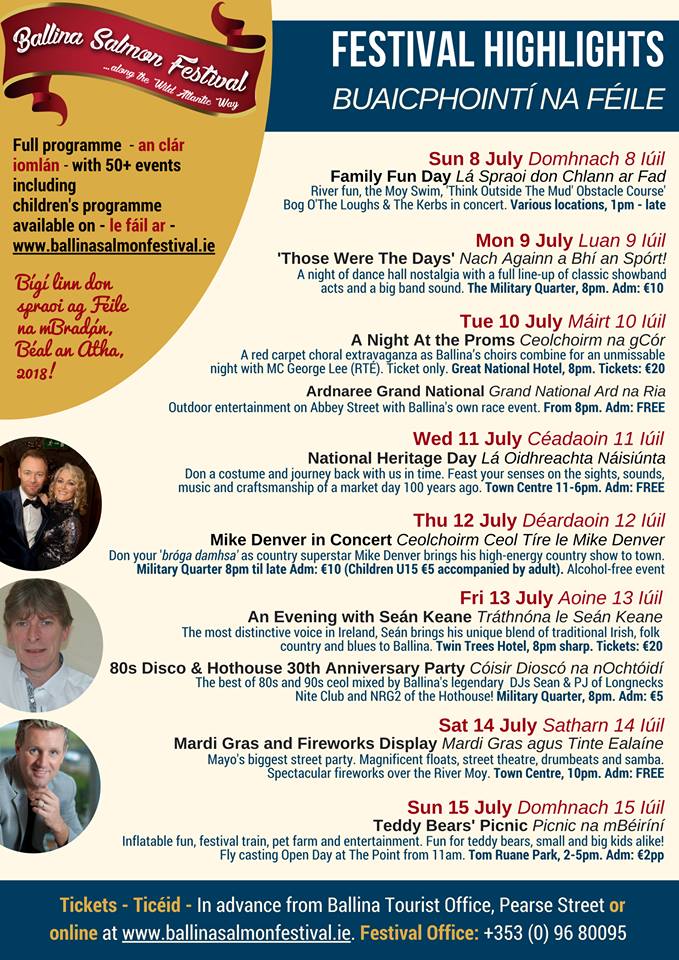 For full details on ALL Events and Booking: Ballina Salmon Festival
---
Ballina Bridge Congress 13th July – 15th july
While July traditionally signals festival time in Ballina, another type of party happens during festival week in Ballina. Each year, Ballina Bridge Club welcomes over 200 delegates to the annual Ballina Bridge Congress, which takes place this year in the Great National Hotel, Ballina, from Friday 13th – Sunday 15th July 2018. 
Delegates at the Congress travel each year to Ballina from all over Ireland, and indeed, Northern Ireland, Scotland and England every year, with some even coming from as far afield as Europe, Canada and Australia! And as festival fever grips the town, another type of fever is gripping the 200+ card players that will take their seats during the morning, afternoon and evening sessions in the Nephin Suite.
What is Bridge?
The game of Bridge with its intricacies and regulations can seem daunting to the uninitiated. Played with a standard deck of cards by four players in two competing partnerships, each player at the table is identified as a cardinal direction – North and South play East and West.
Just like in life, having a good partner is half the battle and knowing them well is critical to success! A game consists of deals, each progressing through four phases = dealing, 'auction' (also known as 'bidding'), play, and scoring. In a tournament like this, cards are not re-dealt; rather the same deal is played by many sets of players so scores can be compared.
The scope of bridge is remarkable. The cards can be distributed in an infinite number of ways and subsequently the options available to players in every deal mean no two games are ever the same. And one of the attractions of this strategic game is that practice improves you – you can always get better!
About Ballina Bridge Congress
Incredibly, the Ballina Bridge Congress will be 42 years old this year. That's a lot of cards played, nerves frayed and friendships made. The Congress is run by Ballina Bridge Club with the support of local businesses, and every year attracts lots of repeat visitors to Ballina, many of whom use it as an opportunity to stay a little longer and explore the beautiful North Mayo area.
Read more about what it's like to partake in Ballina's Bridge Congress weekend in this 2015 feature in The Mayo News.
How to register
Ballina Bridge Club is accepting registrations for Ballina Bridge Congress now.
Email Entries Secretary: Mr. Huey Daly at [email protected] or Secretary, Mr. Carthage Cusack at [email protected]
Visit www.ballinabridgecongress.com/.
Accommodation packages available from Great National Hotel Ballina on +35396 23600.
Entry Fees:
Mixed pairs: €10 per player
Congress Pairs: €20 per player
Intermediate pairs: €20 per player
Teams: €20 per player
Gala Open pairs: €10 per player
Tournament for Novices: €10 per player
---
Incredibly, this will be the 81st Ballina Show, and it promises to be a great day out. Sponsored by Homeland Ballina, there will be lots of different farming and gardening events taking place on the day, with children's events, competitions, and lots more.
There will be much fun to be had on the day, (which also coincides with the start of Ballina Salmon Festival), so don't miss out! We'll have an update here with more information in due course, but to stay up to date you can like Ballina Agri-Agricultural Show on Facebook.
Admission on the day is €10 per adult, and children accompanied by an adult go free.
---
Crossmolina Festival  18th July – 22th july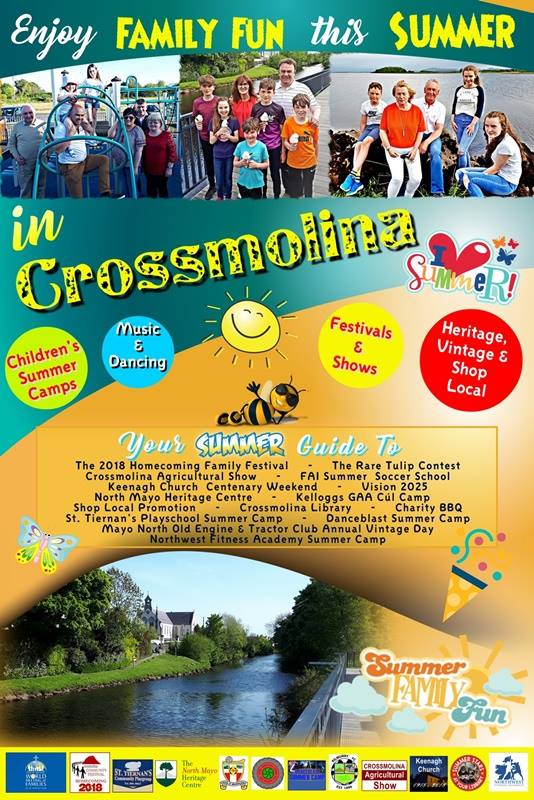 For more details : Crossmolina Home Coming
---
Details to be announced  SOON !!!!
Go to : Black Pig Festival for updates
What a Line for the Month of July, if that's not enough to keep you entertained and you're looking to keep the little ones happy, check out our list of Summer Camps running throughout July and August.
Related Articles
Read more from Uncategorised