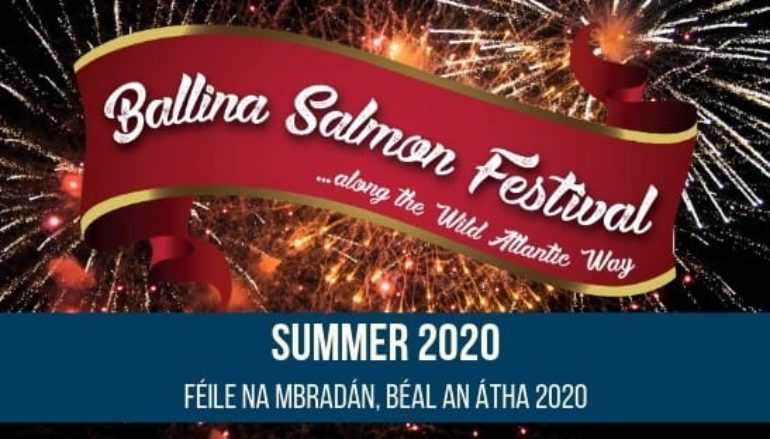 Ballina Salmon Festival Dates Confirmed for 2020
5th -12th July 2020
Ballina Chamber of Commerce proudly presents Ballina Salmon Festival 2020, running from the 5th – 12th July.
With dates now in place the festival committee look forward to ensuring the return of the Salmon Festival to Ballina in July.  Paul Regan, (Dillon's Bar and Restaurant) has taken up the mantle of Chairman and states;
"Ballina Chamber of Commerce is delighted to be running the Ballina Salmon Festival and we look forward to working collaboratively with all members of the community to ensure this festival is a great success, for our town and region. People can now plan their holidays, book their accommodation and look forward to coming home. Our focus this year is Family and our Festival Children's Committee have already created a jam packed itinerary to entertain all ages, young and old. This is the Year, to be here !"
Newly appointed Chamber of Commerce President, Gerry Luskin (Luskin's Bistro) praised Paul and team for volunteering to be on the Ballina Salmon Festival Committee.
"The Ballina Salmon Festival brings approximately 200,000 people into North Mayo every July, and with an estimated return of €6million euros into the economy of the region, it is of paramount importance that we, the Chamber and business community continues to support this event. Not only that, the Festival celebrates all that is great about our community; it showcases our beautiful town, it illustrates the local talent that is in North Mayo, and with the team behind the festival bringing the Meitheal approach to Salmon Festival 2020 , it makes for a great event this July."
Ballina Salmon Festival organisers guarantees the return of the festival favourites including Heritage Day, Teddy Bears Picnic and Saturday night Fireworks extravaganza as well as promising brand new additions to the programme, the final schedule will be revealed in the coming weeks – stay tuned.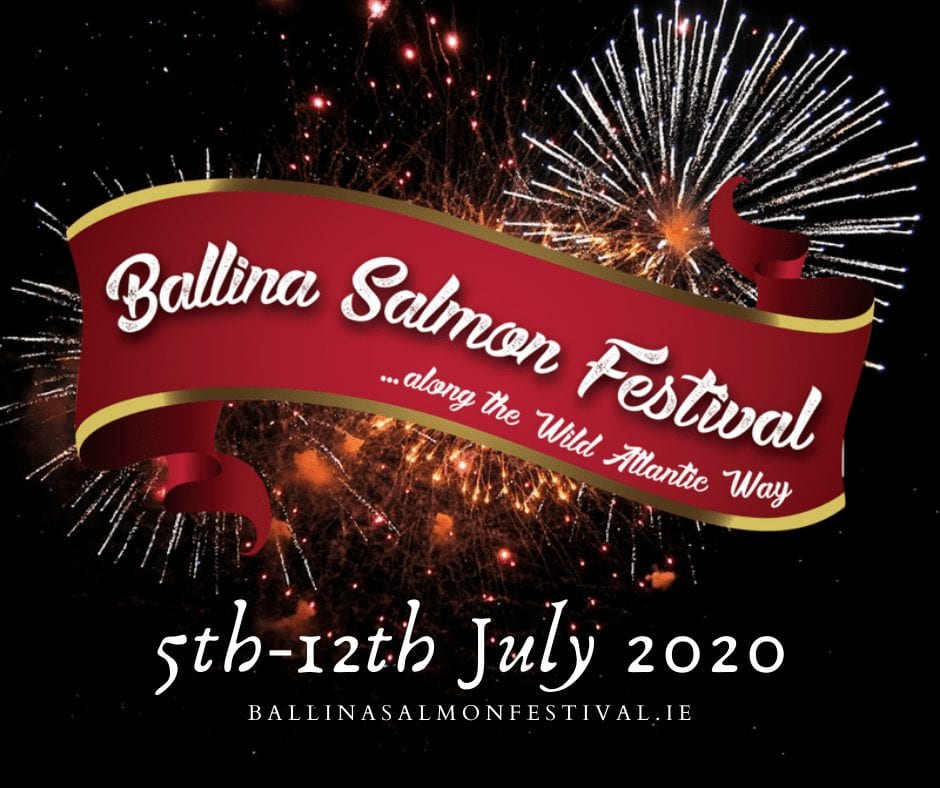 Further information on Ballina Street festival go to;
https://ballinasalmonfestival.ie/       www.ballina.ie 096 56005
Facebook: Ballina Salmon Festival Facebook & Instagram: @@ballinasalmonfestival.mayo
Ballina Chamber of Commerce & Ballina Tourist Office 096 72800
Related Articles
Read more from Uncategorised