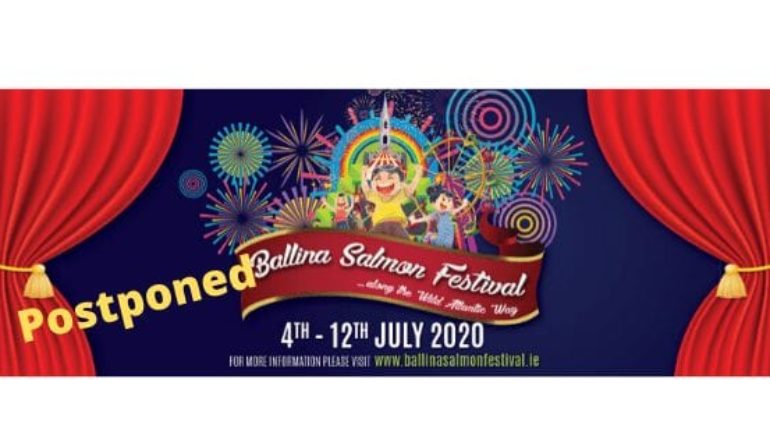 Ballina Salmon Festival postponed until later in 2020.
Following on from the Government directive announced on Tuesday 21st April, that all major public gatherings will not take place this summer, and events with crowds of more than 5,000 will not be licensed up to the end of August, Paul Regan, Chair of Ballina Salmon Festival and committee have made the decision to postpone the Ballina Salmon Festival until later on in the year, run a festival in possibly Autumn, or when it is safe to do so in 2020.
Paul stated "Ballina Salmon Festival wish to thank most sincerely those businesses who continue to support this festival, year on year. Now its 55th year, the festival brings in excess of 200,000 visitors into the county, bringing families together and while that will not be the case this July, we are reviewing a date towards the latter end of 2020. In the face of the current COVID-19 crisis, we want to take this opportunity to Thank those frontline workers currently giving their all to keep us safe."
Ballina Salmon Festival supported by Ballina Chamber of Commerce aims to hold a festival in 2020. With many opportunties and themes available to the team, a festival for the town is imprative to boost both town morale, and support our local businesses.
Further information, contact Ballina Chamber 096 72800 | [email protected]
Related Articles
Read more from Uncategorised