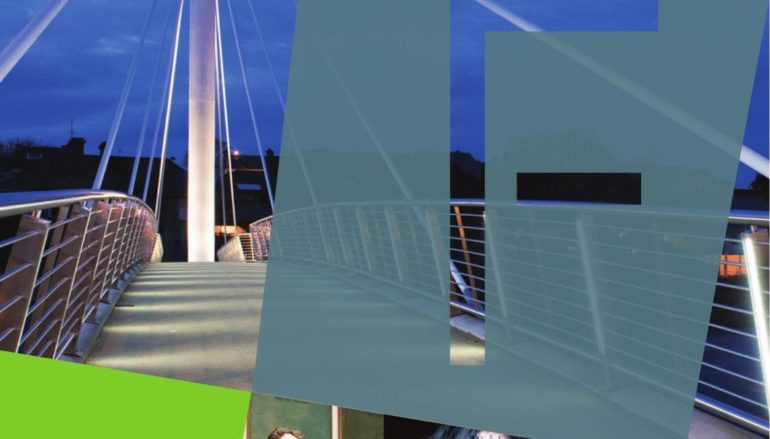 Arts on the fringes – Ballina Fringe Festival is a fine showcase of fantastic arts for the West of Ireland.
Ballina Fringe Festival returns from 4-20 October this year in partnership with Ballina Arts Centre and Mayo North Promotions Office. With an impressive range of diverse arts events taking place around Ballina, the festival has something for everyone.
Musical highlights of this year's festival, sure to draw even greater audiences to North Mayo this October, include concerts by Sligo's eclectic folk collective No Crows and multi-award winning Camille O'Sullivan, renowned for both an extraordinary voice and her captivating stage theatrics, as well as classical pianist Finghin Collins. Ennis-born Mick O'Dea, current President of the Royal Hibernian Academy and part-time Mayo resident brings a showcase exhibition of his recent works to the Festival, while the Mayo-based 7:1 artist collective will exhibit their works in Ballina Library.
The festival will also host several theatrical performances, including Pat Kinevane's 'Before,' contemporary dance with Maria Nilsson Waller's 'LUMEN' and film, with a screening of 'Float Like a Butterfly' – all new productions to this region. A local music trail and festival club will enhance the after-show experience, and a series of talks and workshops for both artists and members of the public offer an opportunity to participate and learn.
And of course, Ballina Fringe Festival's legacy piece 'Pure Ballina!' will see the festival bring high quality contemporary urban street art led by renowned artist Friz to the town's streets, adding to the colour and attraction of Ballina for visitors and locals alike. 
That's Pure Ballina! 
Exciting new street art project to hit the streets of Ballina
Ballina, 15 August 2019 – The wave of contemporary street art crossing the country is about to arrive in Ballina as a leading event in this year's Ballina Fringe Festival programme. Taking place 4-20 October this year, the festival programme is bigger and bolder, showcasing high quality and ambitious arts content with a North Mayo slant.
Pure Ballina, a new street art project, will leave a permanent legacy, using existing buildings and spaces as canvases for new street art works, as in the award winning Waterford Walls festival and Limerick's street art projects.
Thanks to funding from the National Youth Council of Ireland and Creative Ireland, one of Ireland's leading street artists Friz will embark on a residency with the North Mayo Youth Project, Involve Youth Project and Ballina Men's Shed to develop the concept for their artworks, using content from the Jackie Clarke Collection archive for inspiration. Friz will then develop the flagship artwork, to be delivered on a prominent site, with the project groups delivering artworks on secondary sites with the assistance and advice of Ballina Tidy Towns. The works will explore the themes of 'people and place' in Ballina.
Speaking on behalf of Involve Ballina, Alice Dixon welcomed the initiative, saying 'This is a great project for Involve Ballina, to encourage positive engagement and to create a sense of empowerment, pride, confidence and inclusion for these young people in their local area. The young people will work with a professional artist, experiencing and being exposed to the magic of the artistic process, an opportunity that this group of young people might not usually have made available to them.'
Sean Walsh, Director of Ballina Fringe Festival said 'The festival committee was excited with the calibre of response received in a national call for artistic submissions.  Friz was selected following an evaluation process, and the project organisers are excited to work with one of Ireland's best street artists, who brings vast expertise in working with community groups on such projects.'
Work is due to commence on all three artworks in the coming days, so watch out for them on a wall near you! In the meantime, Ballina Fringe Festival is inviting any local businesses who might like to contribute to the project to get in touch at [email protected].
Working Partnerships
Ballina Fringe Festival has been developed in partnership with Ballina Arts Centre and Mayo North, in association with lead sponsor Ice House Hotel and funded by LEADER, Creative Ireland, Department of Culture, Heritage and the Gaeltacht, NYCI and Mayo.ie.  The festival has also been supported by a number of local businesses.
See www.ballinafringefestival.ie or social media for full festival line up and more information. Tickets are now on sale via the website, or by calling Ballina Arts Centre on 096 73593.
Related Articles
Read more from Uncategorised