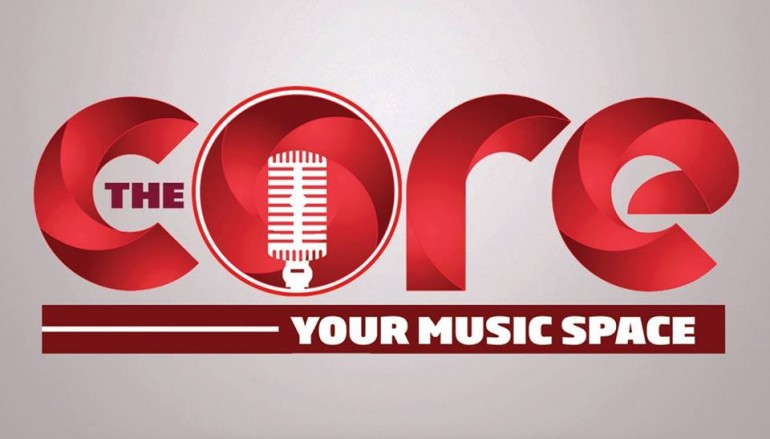 Special guests this month at The Core.
The Core is a resource for young musicians and schools in the Mayo community. It is run under the auspices of Music Generation Mayo and housed within Ballina Arts Centre. At The Core, young people aged 12 to 18 can engage in instrumental tuition, workshops, camps and regular performance opportunities such as open mics and showcases.
It also has a dedicated members only creative space which is kitted out with high quality equipment. The resource has lots of instruments including electric guitars, drums, piano, synths, a range of amplification, PA, and studio recording equipment. Members are introduced to a  community of like minded musicians and music enthusiasts from all around the county. They can communicate on our private members only group chat and are encouraged to organise collaborations and jam sessions. Members are not only from the Ballina area but come from across the county to engage in musical activity at The Core. Members of The Core also have access to a range of performance opportunities and get member discounts on all our classes, camps and workshops!
Workshops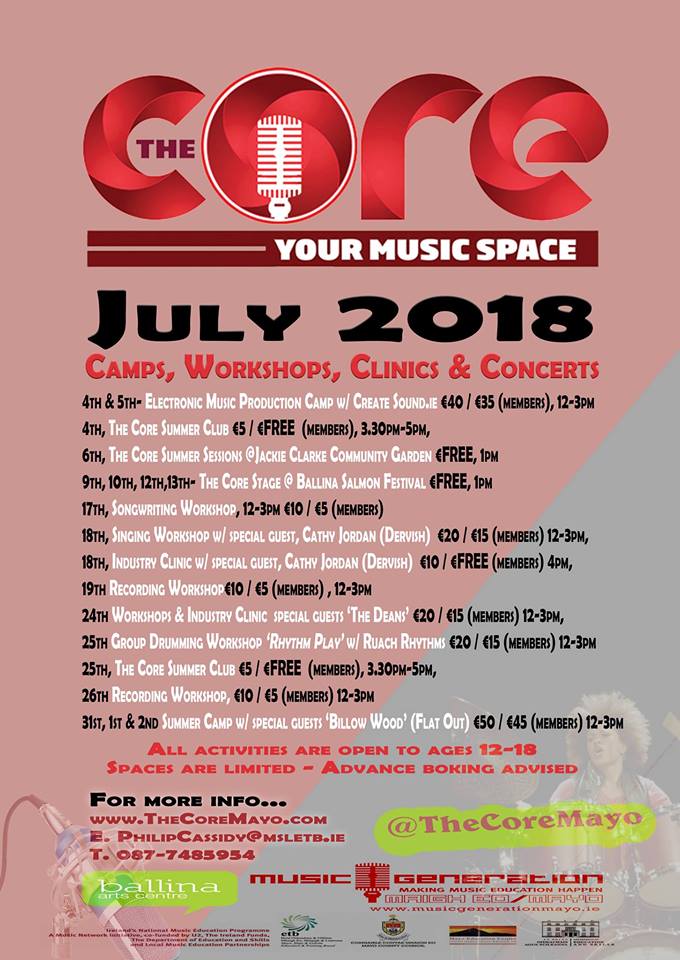 Young musicians aged 12 to 18 will have the opportunity to learn from seasoned professional musicians this month at The Core with special guests including Cathy Jordan (Dervish), The Deans & Billow Wood (formerly Flat Out). The schedule (which is available on www.TheCoreMayo.com)  is absolutely jam packed with camps, workshops and music industry clinics. The Core is also collaborating with other performance music education specialists. CreateSound.ie will be unveiling the mysteries behind electronic music production using Ableton Live and percussion experts Ruach Rhythms will be delivering a drumming workshop using a range of world instruments and found objects! There is something for everybody this month at The Core.
For more info and booking please contact [email protected] / 0877485954 or visit www.TheCoreMayo.com
Music Generation is Ireland's National Music Education Programme. Initiated by Music Network, Music Generation is co-funded by U2, The Ireland Funds, the Department of Education and Skills and Local Music Education Partnerships. To learn more about Music Generation Mayo and Mayo MEP please visit www.MusicGenerationMayo.ie
Related Articles
Read more from Uncategorised