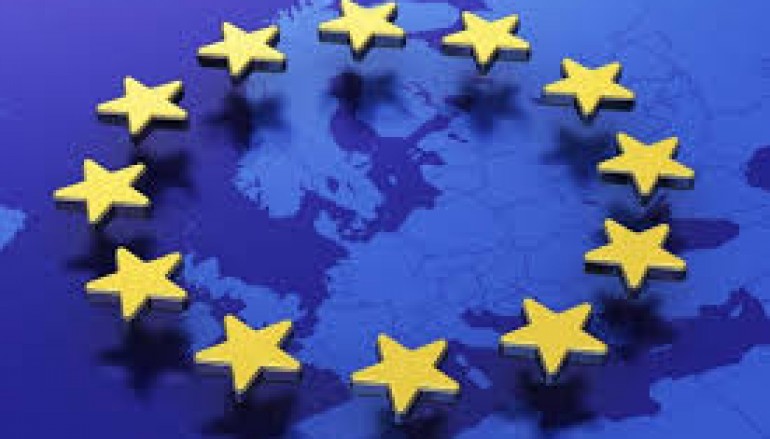 Irish Chambers Meet High Ranking EU Officials to Discuss Priorities for Irish Business
A delegation from the Irish Chamber of Commerce Network, led by Chambers Ireland, today (12/10/2016) met with key officials from across the European Commission to discuss matters of importance to the Irish business community.
With representation from Chambers of Commerce across Ireland, the objective of the trip was to highlight the need for the European Commission to proactively engage with the business community, particularly SMEs, on issues like trade, innovation, skills and regulation.
Ian Talbot, Chambers Ireland CEO leads the delegation to Europe
Speaking in Brussels today, Chambers Ireland Chief Executive Ian Talbot said, "Following on from the UK's decision to leave the European Union, it is now more important than ever for the voice of Irish business to be heard in Brussels. While we are steadfast in our belief that Ireland's economic future can only be secured if it remains at the heart of a strong Europe, we also believe that the EU must evolve and adapt in these changing times. The voice of business must be listened to."
"The Chamber Network briefed various European decision makers on the key concerns of Irish business. Even with the highest rates of growth in the EU, we are a small open economy and we are considerably exposed to external forces and the uncertainty stemming from Brexit.  We must ensure that the European Commission continues to support growth, job creation and innovation."
Today's visit to Brussels comes in advance of the "European Parliament of Enterprises., organised by Eurochambres in cooperation with the European Parliament, where more than 800 entrepreneurs from 45 European countries and from all business sizes and sectors will gather in the hemicycle of the European Parliament in Brussels to act as MEPs for one day, debating and voting on crucial business related policy issues.
Chambers of Commerce represented as part of the Irish Chamber delegation to Brussels include; Cork Chamber, Fingal Dublin Chamber, Galway Chamber, North Kildare Chamber, Shannon Chamber, South Dublin Chamber, Waterford Chamber and Wexford Chamber
As part of the day's itinerary, the Irish Chamber Network delegation met with the Irish Ambassador to the European Union, representatives from the Irish Regions Office, DG Trade, DG Growth  and the Executive Agency for SMEs (EASME)
For further information contact Susan McDermott, Chambers Ireland on 01 400 4331, 086 6081605 or email [email protected]. 
Related Articles
Read more from Blogs