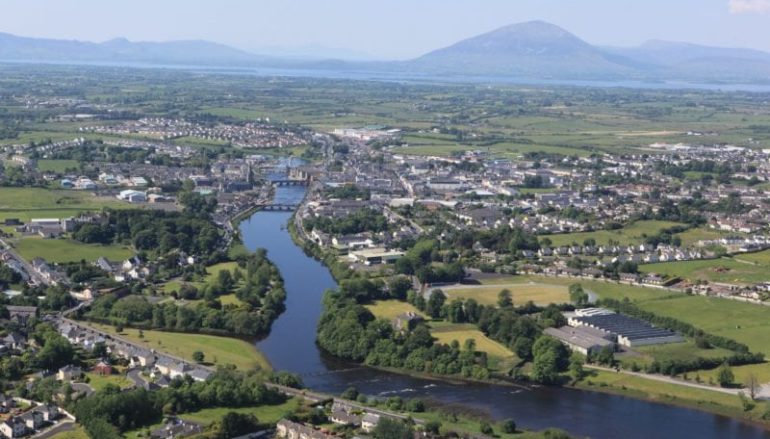 Chambers Ireland survey results highlight severity of economic impact and calls for unprecedented economic stimulus for post-pandemic recovery

Ballina Chamber, fellow Mayo Chambers and Chambers Ireland and our nationwide network of chambers has today (9 April 2020) published the results of a survey of its members, which seeks to quantify and highlight the impacts of COVID-19 on businesses in towns, cities and regions right across the country.
Our survey which has over 1,100 responses (1,149) was conducted between 3 April and the morning of 6 April 2020.
The results published this morning are the second in a series of nationwide surveys on the impact of COVID-19 on the business community. All corners of the country are represented in the responses and the results will inform the advocacy of Chambers Ireland and affiliated chambers, on behalf of businesses throughout the country, and provide guidance to the Government on next steps required to support business through the crisis.
The headline results are:
Revenue:
84% of businesses expect revenue to decline by in excess of 25% in the next three months, which is up from 73% in our last survey published on the 24 March.
Approximately 25% of businesses expect their revenue to decline by more than 90% over the next 3 months
Smaller firms are more concerned about loss of revenue and are more likely to expect a 100% reduction in revenue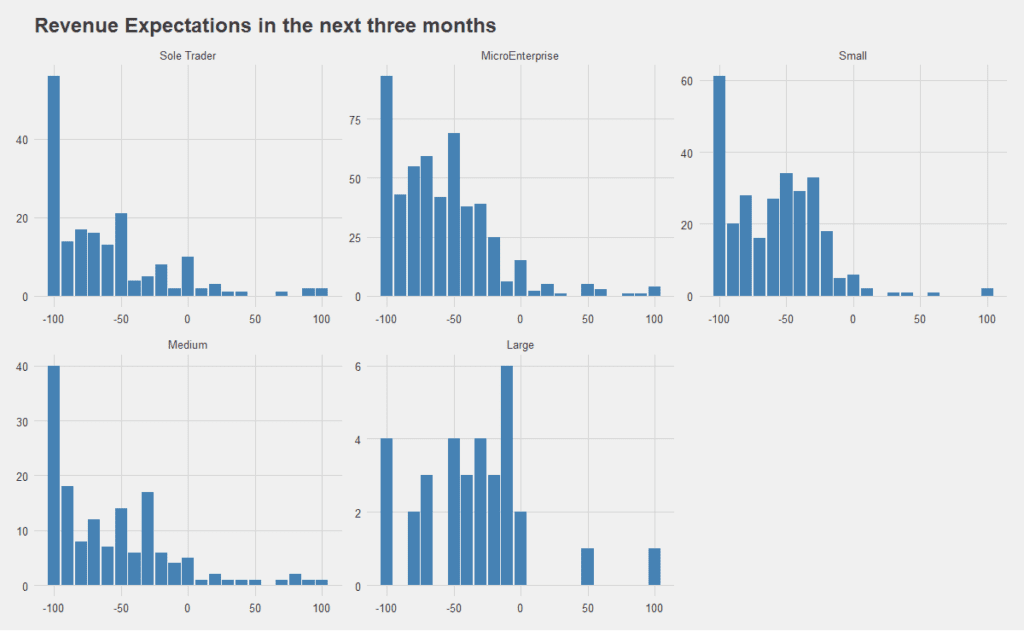 Closures:
42% of businesses have closed entirely, and 30% of businesses having closed the public facing offices and are now working from home
Of those that have closed, most expect to be closed for 12 weeks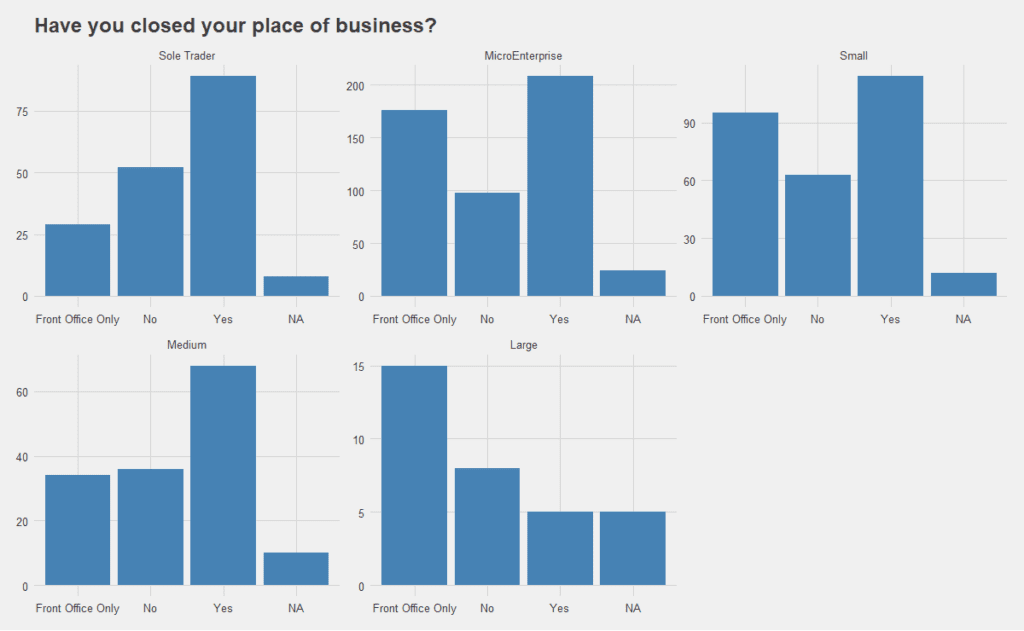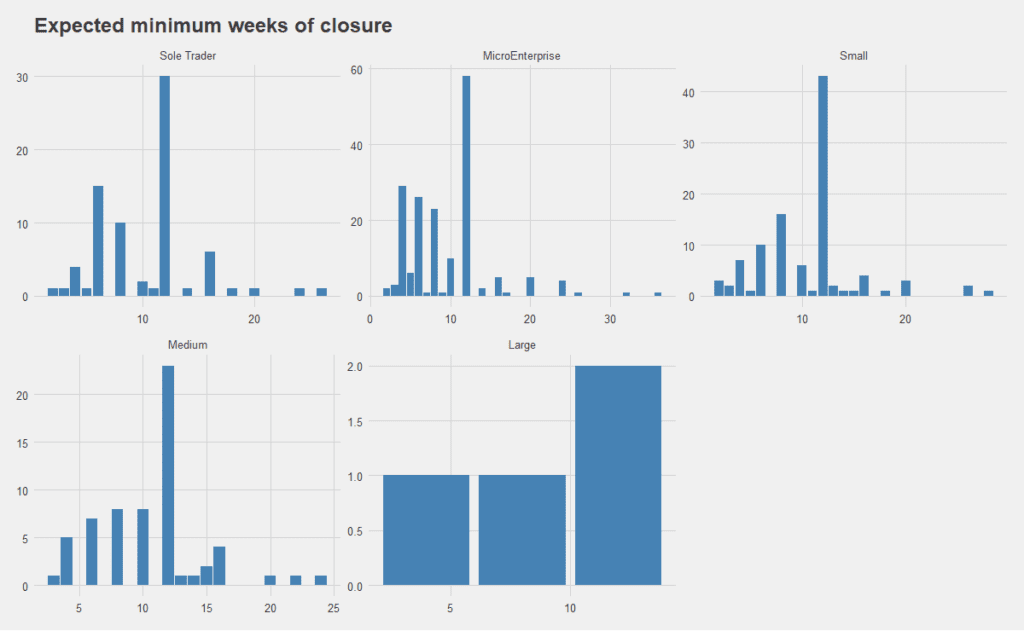 Staffing:
47% of businesses have laid off staff, with over half of those laying off in excess of 30% of staff
20% of all businesses have laid off their entire staff
Commercial Rates
76% of businesses owners/operators believe that the 2-month deferral of Commercial Rates payments will not be enough to have any meaningful impact on their business
Most believe that it would need to be a six-month holiday to be of use, with a significant minority believing that the extension would need to be for 12 months
Next Steps/Economic Interventions:
99% of respondents believe that there will be a need for a post – COVID-19 economic stimulus package
95% of respondents believe that there is a need for liquidity grants to businesses
96% of respondents believe that the measures that have already been introduced will need to have their timelines extended
Speaking this morning (9 April 2020), Ballina Chamber President Gerry Luskin said,
" The findings should not come as a shock to anyone, we are in the middle of a crisis that is hitting businesses in all sectors. What is worrying is that 25% of respondents state that they expect revenue to collapse by 90%, this is in the case of small business respondents. Results for County Mayo tells us that 42% of respondents states that their revenue will be affected over the next twelve months.

Additionally 60% of respondents in Mayo stated they are not participating in the Government Wage Subsidy Scheme, and 68% of Mayo businesses have sought to defer some of their repayments, with 68% stating they have NOT sought a deferral from the local authority!
But 86% of Mayo businesses believes the Governments proposal for a two month deferral on business rates is not enough.
Gerry also stated that "Ballina Chamber executive and members would like to reiterate and support the message that to ensure Local Authorities can continue to serve communities, this short-fall in funding must be replaced by central Government "
Mags Downey Martin, Ballina Chamber Manager states that "While Government measures have already been introduced, focusing on current Covid-19 business funding, a more long term, focused and strategic plan with considered support aid must be created to stimulate the Irish economy post Covid-19.
95% of Mayo businesses deems this to be vital to the future existance of their business and that of the economy in the west of Ireland."
Chambers Ireland Chief Executive Ian Talbot said "Since the outset, we have highlighted the need for far-reaching economic intervention from Government to support local economies and job creators right across the country. We need action on a scale we have not seen before. The unprecedented nature of COVID-19 must be met with an unprecedented response."
Please find attached the complete results report from the latest Chambers Ireland COVID-19 Business Community Survey
Additionally please find attached results for Co Mayo Business Community Survey
Related Articles
Read more from Uncategorised