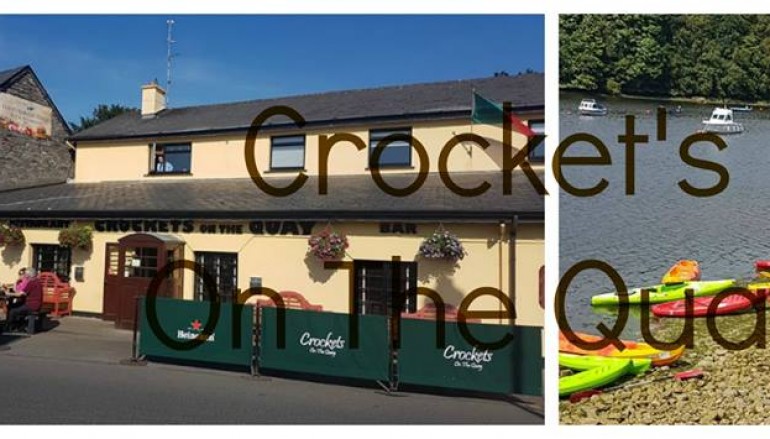 Old favourite re-opens under new management; Crockets on the Quay, Ballina Co Mayo
Crockets on the Quay, one of Ballina's iconic pubs reopened recently under new management.  Situated on the banks of the River Moy, in the picturesque Quay village, the venue has long been a favourite with locals and visitors alike.
The new manager PJ Doyle commented on the response to the summer menu, which offers a variety of dishes, made from locally sourced seasonal ingredients with choics to please everyone.
PJ said 'I am very grateful for local support, we encourage feedback from our patrons and we have been overwhelmed by the positive response to our new menu.  The team intends to update and refresh the menu on a regular basis.'
PJ also states 'We have featured some absolute favourites and have introduced some delicious vegetarian options, come in a try a few dishes. Our early bird menu is available from 4-7pm Monday-Friday €17.90 for two courses and €21.90 for three. Unbeatable value.'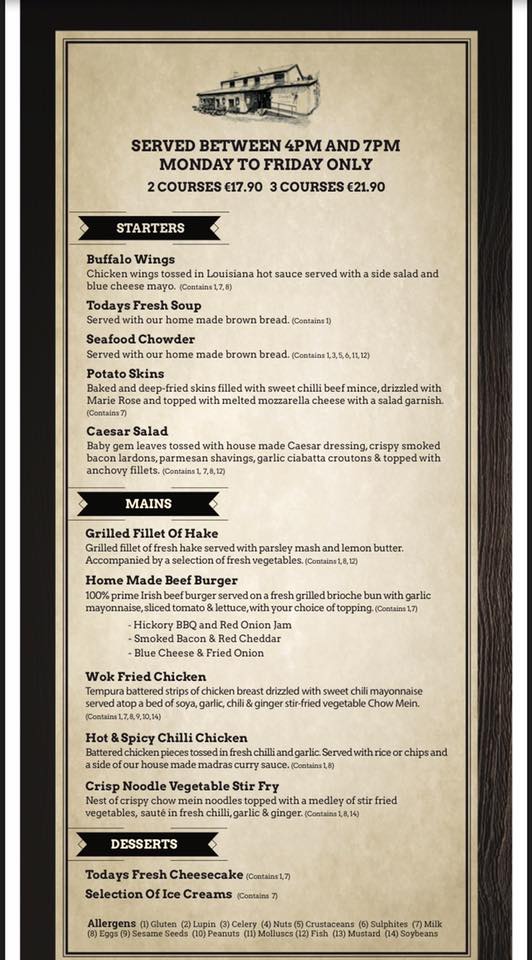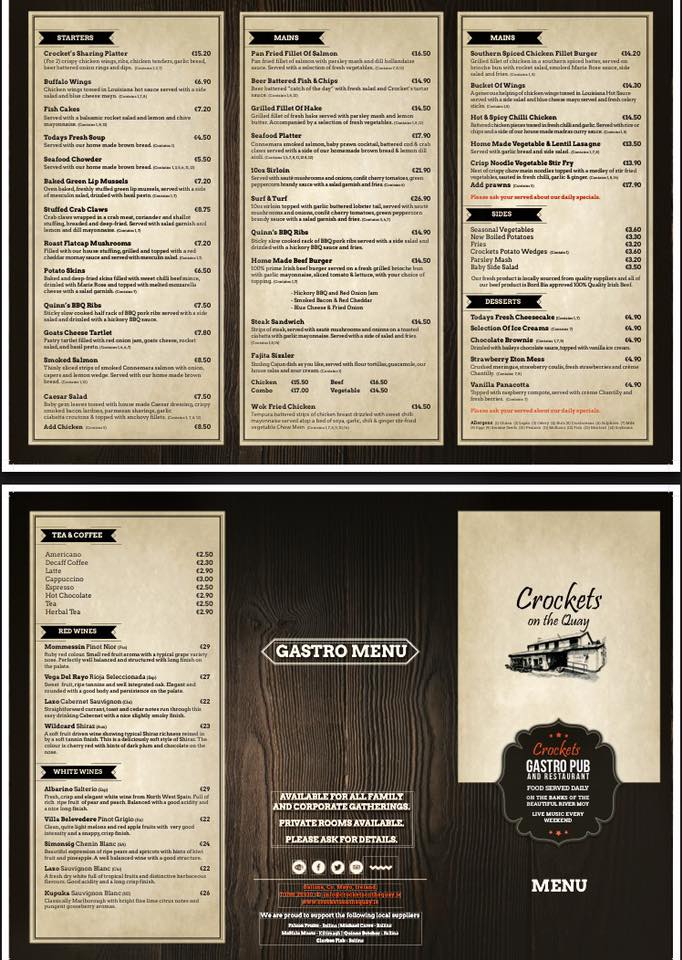 Live Music and entertainment at Crockets on the Quay, Ballina
Live music each weekend will be part of the entertainment lineup with top traditional bands such as HUP and Flat Out, taking residency in Crockets over the coming weeks.
Trad music sessions will take place each Sunday from 5-7pm and will feature some of the finest musicians in the industry, as well as Flat Out.
The cosy bar and dining facilities are as welcoming as ever and with a new focus on the business, the Crockets team mean business. Crockets boasts two private rooms, which are available for family parties or cooperate occasions. Set menu's with popular options are available. PJ, Crockets on the Quay Manager speaks on behalf of the entire team "The future is bright for Crockets on the Quay, we are interested in supporting local, giving employment and using local produce."
Crockets on the Quay, Quay Village, Ballina Co Mayo
Call (096) 75930
https://www.facebook.com/CrocketsontheQuayballina
Related Articles
Read more from News