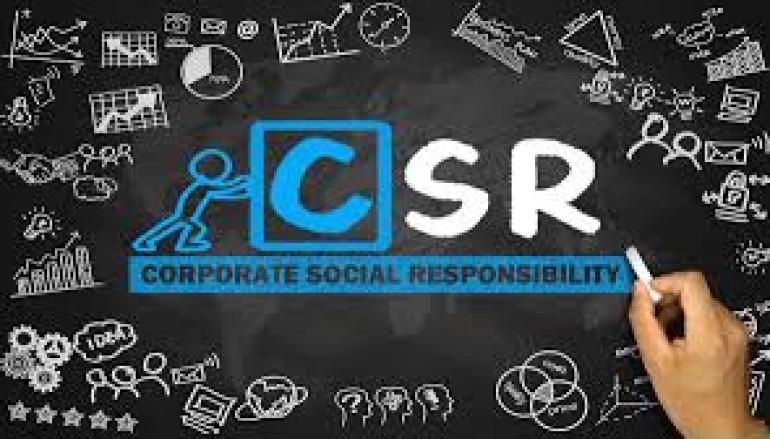 Diversity & Inclusion key to successful CSR in Irish Business
Chambers Ireland today (6 March 2018) launched the Corporate Social Responsibility Awards 2018 at AIB's Bankcentre. The CSR Awards offer the business community a chance to promote and highlight the best practice CSR activities taking place in companies of all sizes across Ireland. The Awards showcase projects that help to improve the workplace for the benefit of all employees; that engage with and help to improve the communities in which business operate and that are environmentally responsible.
Ian Talbot, Chief Executive of Chambers Ireland, spoke at the launch and commented on this year's theme, 'Diversity & Inclusion in the Workplace',
"Diversity and Inclusion in the Workplace is not only the focus of our launch today but will also feature more prominently as a new Award Category for the awards themselves taking place later this year.
"We would like to invite applicants to showcase their efforts in striving towards achieving true organisational change to allow these ideals to flourish in the workplace.
Niamh Boyle, Chambers Ireland President, said,
"In our globalized world, there has been a more fraught political discourse in recent times around the importance of efforts towards facilitating Diversity and Inclusion in the Workplace. It is in our national economic and societal interest to strive towards these ideals, which align with the vision for Ireland to become a Centre for CSR Excellence."
Tomás Sercovich, CEO of Business in the Community Ireland, said,
"Sustainability has come of age this year with investors, consumers and employees increasingly asking companies to be transparent and responsible. We encourage companies of all sizes to enter the awards as they can be a great platform for communicating your company's sustainability practices. More importantly, with the Sustainable Development Goals, awards can help articulate how your company is impacting on the goals."
Theo Cullinane, BAM Ireland Chief Executive said,
"We are delighted to sponsor the Chambers Ireland 2018 CSR Awards and this will be our seventh year as main sponsor. It is fantastic to see so many businesses integrating responsible and sustainable practice into their operations and looking to create a better working and social environment for the future."
"CSR is at the heart of how we at BAM do business and we have always looked to be the leader in sustainable construction so as to have a positive impact on the communities in which we work.
These awards are a great opportunity for businesses to showcase the best of Ireland's CSR accomplishments and get the recognition they deserve.
I would encourage interested companies – both old and new entrants – to be involved in what is always a highlight of the corporate calendar year."
Today's launch is also a celebration of the anniversary of the Chambers Ireland CSR Awards for 2018, which marks the 15th year of the awards.
KPMG were winners of the 2017 Outstanding Achievement in CSR Award for the commitment to CSR practices that are embedded at the company's core and for the organisation's ongoing dedication to community engagement.
The awards are sponsored by BAM Ireland and run in association with the Department of Rural and Community Development and in partnership with Business in the Community Ireland.
The applications are now open online at www.csrawards.ie.
The closing date for nominations is Tuesday, 17th April 2018.
2018 Award categories include: Excellence in Environment, Community Partnership (divided into Charity, Volunteering and Community Programme), Workplace, Marketplace, CSR Communication, CSR by an SME, Diversity & Inclusion and the overall Outstanding Achievement in CSR Award.
Related Articles
Read more from News