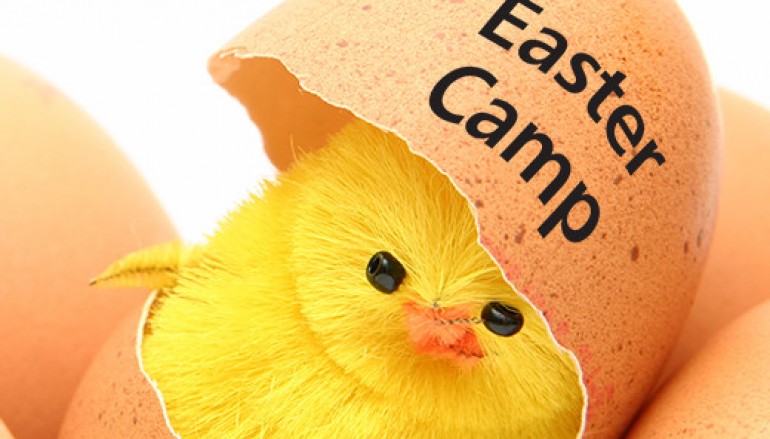 Entertain your little Bunnies this Easter !!!
Ballina a variety of Easter Camp to keep all your Chic's happy  this Easter from Dancing , Singing, Football, Gymnastics , Art and Craft to Kayaking on the River Moy.
Back  by Popular Demand  – The Easter Bunny Train
Dates  : Easter Sunday 1st April  – Monday 2nd April
Times :  2 pm  – 5pm
Prices :  €2 per person
Venue : Leaving from Duck Pond at Belleek Woods
EASTER CAMP 2018
MONDAY 26TH – FRIDAY 30TH OF MARCH
10:00AM – 2:00PM  DAILY
Book your place today
Call or text eanna on 086 – 8616423
******after 3:30pm******
The Core Easter Camp @ Ballina Arts Centre.
March 26th, 27th, 28th, 2018
Monday and Tuesday 12 til 3pm. Wednesday 11am til 3pm
Adm €60 / €50 for members
The Core is a place for young musicians, learners and improvers aged 12 to 18.  It's a community of like minds who love to get creative with music. There is all sorts of activities including instrumental tuition, camps, workshops, meetups, collaborations, open mics and concerts. This Easter there will be a collaborative music camp where young musicians, singers and rappers aged 12 to 18 will have the opportunity to engage in songwriting, jamming, recording and production. It's a great way to meet young musicians in the community.
Participants in previous camps and workshops at The Core have formed groups and released their own music on Spotify.  The Core is running a free Open Mic on March 20th at 7.30pm and will also be taking on new members on Saturday March 24th at 11am. For more info please visit www.TheCoreMayo.com or contact [email protected] / 0877485954
Kids Easter Craft Camp Week one
Dates: March 26th-29th
Venue: Jackie Clarke Pearse Street
Time: 9.30-3.00
Age:4-13
Cost:€50
Camp Number Two
Dates: 3rd-6th April
Venue: Sean Duffy Centre Ardnsree
Time: 9.30-3.00
Age:4-13
Cost:€50
Booking is essential. Limited Spaces Left.
Easter Camps at Rinka Ballina
Monday 26th March – Friday 30th March 2018
Senior Camp 10am – 1pm daily
Junior Camp 2pm – 4pm daily
We love camp time here at Rinka Ballina and this Easter we have a fun filled week of games and activities planned to keep the kids entertained! Our camps have everything from music, dance and drama to creative cooking, arts and crafts as well as all our best loved fitness activities for kids. There is no room for boredom here!!
Senior Camp is for children aged 6-10 years and costs €65 for the week.
Behy National School Ballina
DATES :  Mon 26th March  – Fri 30th
€70 per child  €5 discount for each additional child in Family
Ager : 4 -6 yrs / 7 -8 yrs / 9 -10 yrs /11 -13 yrs
Contact Lorraine  085 1652062
*Summer Camp Dates Added**
Lots of requests for our camps this year. Still some places available for Easter Camp March 26th-28th.
Dates now added for Summer Camps.
Full details on the website. Book early!
Mad Hatter's Easter Egg Fun Day
Get  ready for Easter, the famous Jackie Clarke Collection Easter Egg Treasure Hunt takes place once again, with egg painting with the Ballina Girl Guides Unit, the ever-popular face-painting and a couple of surprises thrown in!
This has become one of the best-loved children's events in Ballina's Easter calendar.
Admission free.
Kids Easter Camp
Dates  :  Mon 26th – Fri 30th March
Tue 3rd April –  Fri 6th April
Time : 10.30 am – 2.30 pm
Age : 4 -12 Years
Price : €11 per Day or €50 per Week , Family Reduction apply's .
Activities include  :
Indoor Soccer
Kids Fitness Camp
Swimming Lessons
Kids Nutrition and much more.
All Children must bring armbands and a packed lunch each day.
To Book Call 085 8065338
If you have an activity happening  over Easter  please contact us [email protected]
Related Articles
Read more from Uncategorised